Our needs are profound - yet our capacity for good is endless.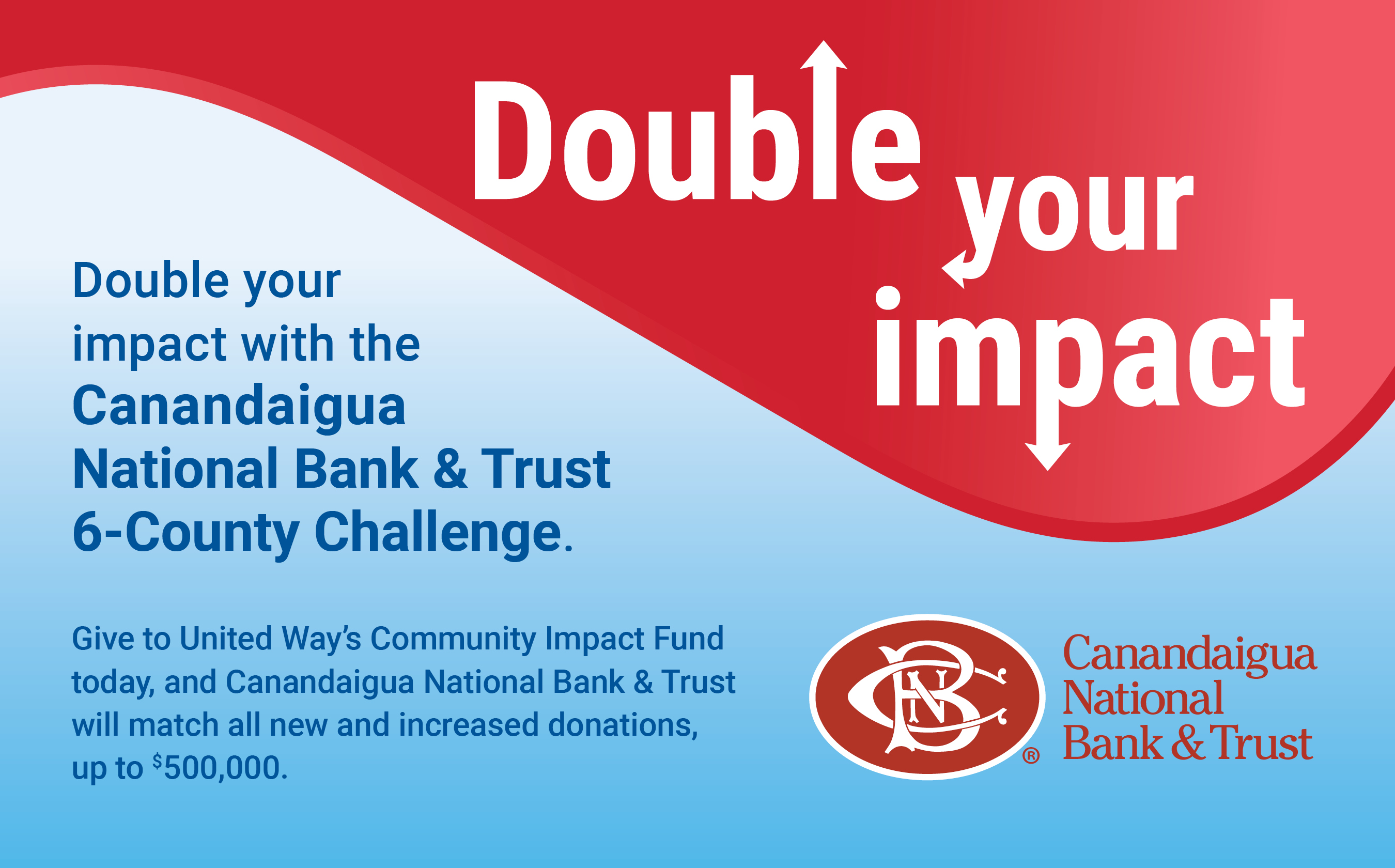 Now is the time to come together to inspire change for a better tomorrow.  
Double Your Impact
Canandaigua National Bank & Trust 6-County Challenge.
Give to United Way's Community Impact Fund today, and Canandaigua National Bank & Trust will match all new and increased donations, up to $500,000.
How would you like to make your donation?
Volunteer Opportunities
We connect local agencies with local people looking to make a positive impact on our community. Connect and match dedicated volunteers and corporate groups with local nonprofits that need an extra hand, or are seeking support for specific projects and volunteer opportunities.