Meet the Systems Integration Project Team
Jennifer Bibb is a passionate advocate for all things social justice and works intentionally on anti-racism work. She has solid knowledge and history working with people who suffer severe and persistent mental illness.
Jennifer has served for several years as a chair member on the board of directors in the Faith in Action Community for The Shepherd's Center in Winston Salem North Carolina. Jennifer has spent years serving her community through thousands of hours of community service work in different organizations and was a Crisis Pregnancy Counselor for 4yrs.
Jennifer holds a Bachelor of Science in Christian Counseling from John Wesley University and is currently pursuing her Master's degree in Human Services with a focus on trauma.
Jennifer and her husband Timothy have been married for19 years and have three children, Timothy, London, and Judah. Jennifer enjoys working out, exploring nature trails, and a little retail therapy here and there.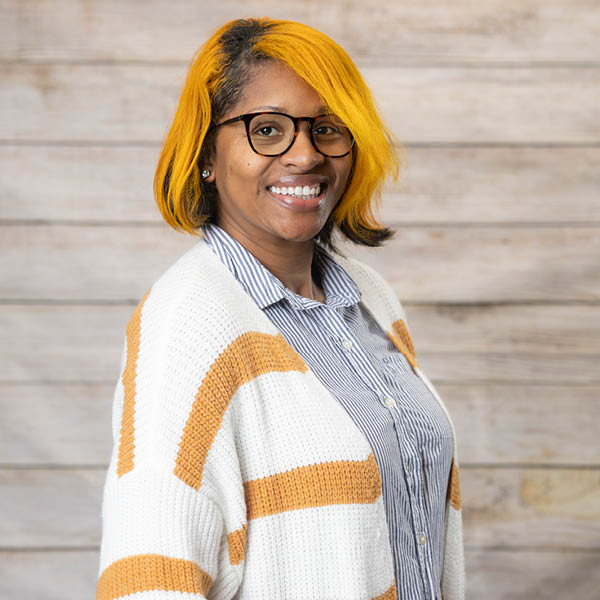 Jennifer Bibb
Community Engagement Specialist
Regina Bradley is a servant leader with a background in leading and delivering multi-million-dollar global IT solutions, initiating process improvement initiatives to improve workflows, data analysis in support of decision-making, and costs and benefits analysis.
Previously, Regina was the Data Quality Manager at Action for a Better Community. In this role, she designed and delivered a data governance strategy focusing on the integrity, availability, usability, and security. During her time at Xerox, she assisted Xerox in achieving its diversity and inclusion objectives by serving as the Black Women's Leadership Council co-director for three years.
Regina volunteered as the Business Ops Manager and Treasurer for the Christian Youth Basketball league (CYBL) for over ten years in partnership with churches, the Boy Scouts of America, RCSD athletics, and local colleges and universities.
Regina holds a Master of Science in Strategic Leadership from Roberts Wesleyan College and a Bachelor of Science in Mathematics. She is a certified project manager and a lean six sigma green belt.
Regina enjoys spending time with family and friends, long early morning walks, roller skating, and being part of the ebony voices book club for over ten years. She is honored to have had her work on ethical leaders published in Roberts Wesleyan College's The Leading Edge.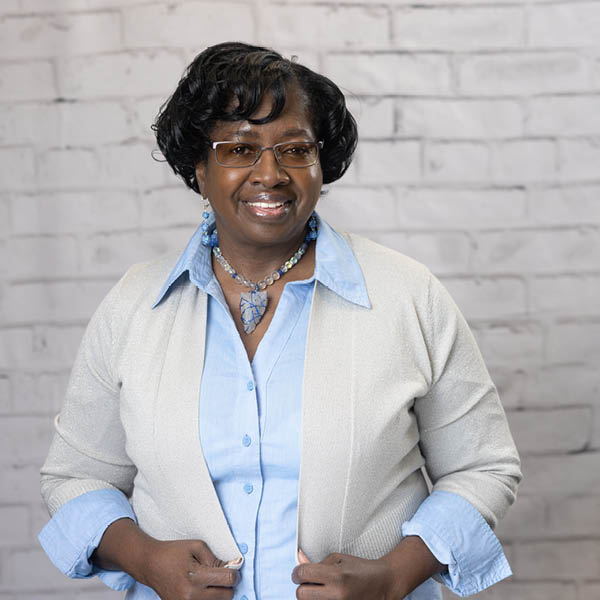 Regina Bradley, MS, PMP
Data Governance
& Operations Lead
Angee Brown is a program and project management professional who works with visionaries to drive systems change. After almost two decades of working with a variety of organizations, she knows how to navigate complex, multi-disciplinary business transformation projects.
Angee supported Starbucks' credit and debit card launches and member rewards program. She launched new sales distribution channels for Premera Blue Cross, including state and federal versions of the Healthcare Marketplace in support of the Affordable Care Act. She also led the development of a global call center agent platform for the Expedia family of brands and supported the national bank mergers of Washington Mutual with Chase Bank as well as Wachovia with Wells Fargo Bank.
Angee holds a Bachelor of Science in Business Administration from Gonzaga University.
Angee volunteers her time with the M.K. Gandhi Institute for Nonviolence on its Board of Directors. For fun, Angee enjoys exploring nature in and around Western New York.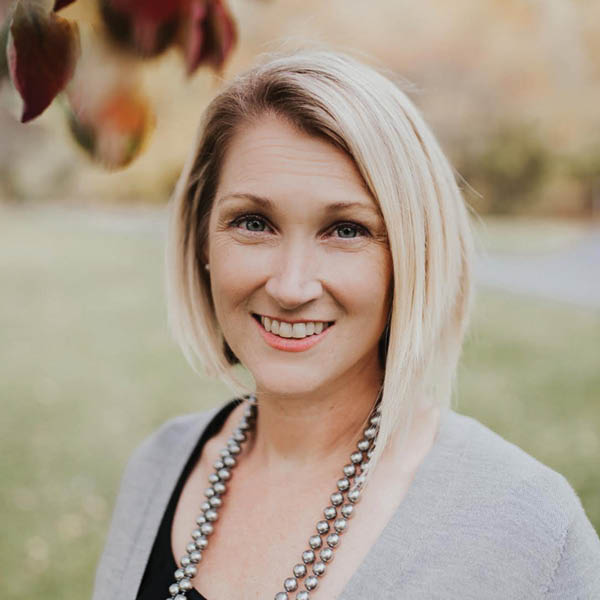 Angee Brown
Senior Project Manager
Margaret Courtney works hard to keep the operations of the Systems Integration Project office running smoothly. She believes relationships are at the core of what we do and works hard to make sure all partners are cared for.
Margaret worked for almost 10 years in Housing & Residence life and Student Conduct on three college campuses. Focus areas included: planning and implementing RA training, staff hiring, recruitment and selection, as well as day-to-day operations across buildings. Programming and event planning have always been a passion of Margaret's and she prides herself on her attention to detail and ability to bring multiple people together.
She holds a Master of Science in Student Affairs and Higher Education with a concentration in Student Development Theory from Miami University in Oxford, Ohio and a Bachelor of Science in Public Relations with a minor in Philosophy from SUNY Fredonia.
Margaret serves on the Board of Directors for Camp Stella Maris. As a camper turned counselor, she wants to give back to the place that gave her so much.
She enjoys spending time with her Husband Dan and their pets. Margaret and Dan are parents to a beautiful angel baby, Oliver.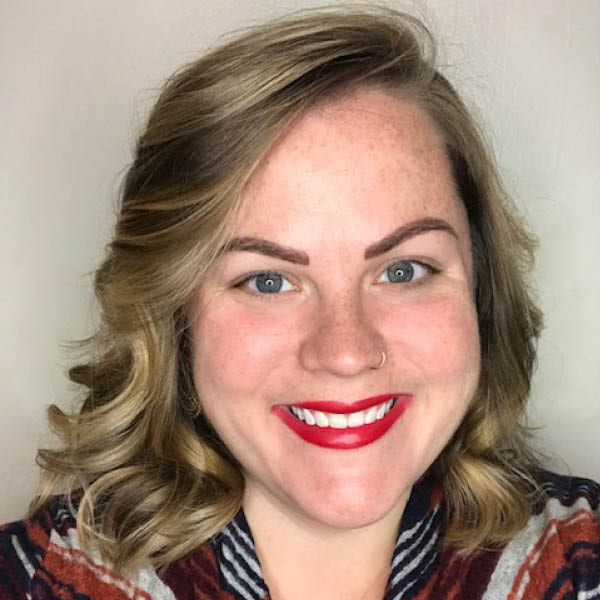 Margaret Courtney, MS
Partner Engagement Lead
Amanda DiLella is a project management professional who has extensive experience leading engineering teams, cross-organizational projects, and process improvement initiatives. After a long career in technical organizations that underwent multiple and large-scale divestures, mergers, and organizational overhauls she knows how to bring diverse and complex groups together to work towards a common goal.
Amanda has a broad range of experiences in engineering—from image scientist to executive director for engineering. Along the way, she also earned her Black Belt certification in Lean Six Sigma and executed many large-scale projects involving many disciplines and departments. Throughout her career, Amanda most enjoys focusing on the people: mentoring, coaching, encouraging, and developing teams. This has led her to take the leap to the nonprofit sector. Previous to SIP, she worked on-contract with the Catholic Family Center and was focused on growing and optimizing the 360 Collaborative Network.
Amanda holds a Master of Science in Optical Engineering from the University of Rochester.
She loves the Adirondacks and the outdoors in general, and enjoys staying active. She is an Ironman (Lake Placid 2017), but prefers team events such as Ragnar relays.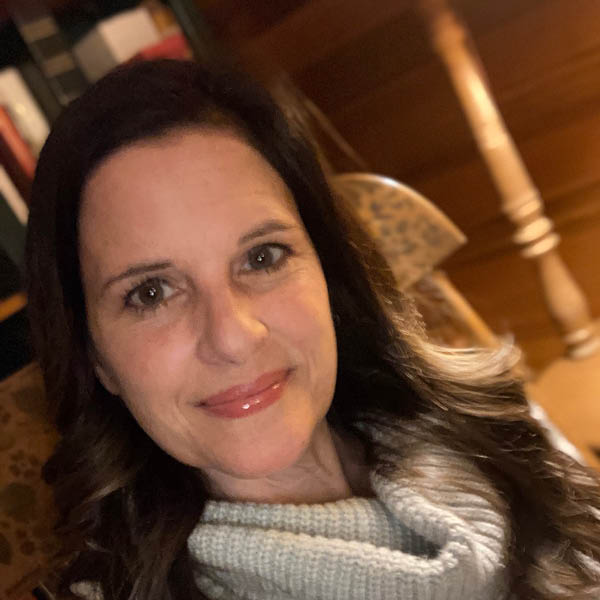 Amanda DiLella, MS
System Transformation Lead
Kati Freeman works closely with the entire Systems Integration team to organize details for meetings and day-to-day operations. Kati's work allows the team to be more efficient in each of their respective positions.
She previously worked for Metro Council for Teen Potential at Baden Street Settlement as a Community Health Educator. She takes pride in being extremely organized and detail oriented.
Kati enjoys facilitating training and developing activities for people to create a space for growth. As a young professional, Kati has worked diligently on community impact projects like creating gender inclusive housing at Keuka College and coordinating Metro Council for Teen Potential's Youth Arts Festival for local Rochester youth.
Kati holds a Bachelor of Arts in Theatre Arts with a minor in Acting from SUNY Potsdam.
Kati is a newlywed and you may be familiar with her maiden name, Hamilton. She enjoys spending time with her animals and husband camping, hiking, and enjoying the outdoors. In her free time, she enjoys directing plays, taking care of her plants, and shooting photography.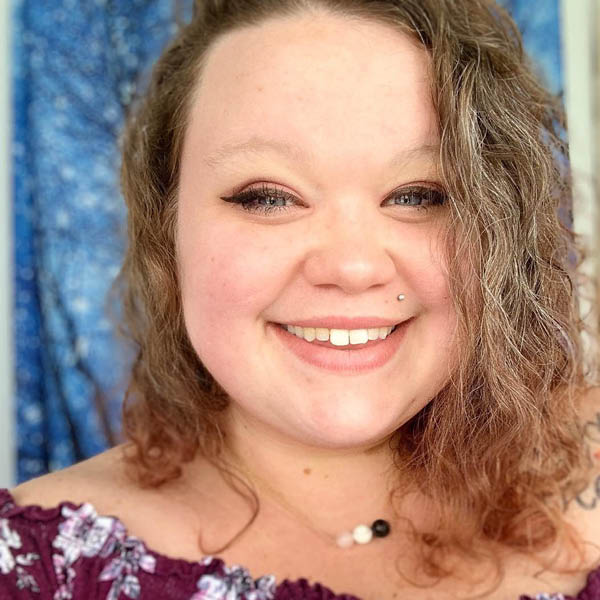 Katelyn Freeman
Project Coordinator
Laura Gustin works with the project leaders and decision-makers as they build consensus around project strategy, and leads project staff to stay motivated and agile in the face of ambiguity. Both methodical and strategic, Laura is a system entrepreneur, driven to fundamentally alter the systems that create our most vexing social problems.
Over the last three years, Laura has provided skilled planning, facilitation, coordination, and support to achieve all aspects of the Systems Integration Project's planning and design phases, including but not limited to receipt of $16 million in public and private investment, implementation of a decision-making structure, and establishment of the Systems Integration Project office. Laura brings a deep experience in health systems improvement and social impact, including the design and implementation of innovative solutions in support of the Rochester-Monroe Anti-Poverty Initiative, Delivery System Reform Incentive Payment (DSRIP) Program, and Federally Qualified Health Center transformation.
Laura is an alumnus of Leadership Rochester and was a member of the Rochester Business Journal's Forty Under 40 Class of 2019.
She holds a Masters in Public Health from the University of South Florida and Bachelor of Arts in English and Anthropology from SUNY Geneseo.
Laura loves preserving food including tomatoes, peaches, applesauce, salsa, dilly beans, and the like.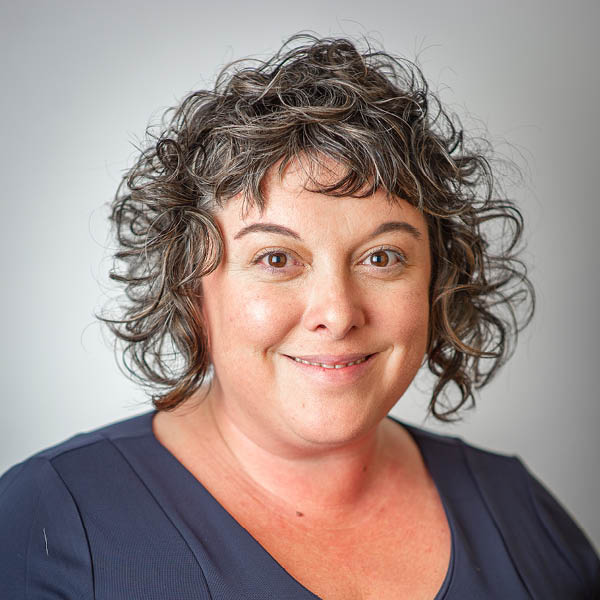 Laura Gustin, MPH
Project Director
Xavier Hope aids the team by analyzing and contextualizing the data the data produced by the project. Always asking questions, he works to ensure the models that the data will run through reflect the lived experience of people within the county.
Previously, he spent five years in China, becoming fluent in Mandarin Chinese and helping Westerners understand Chinese culture. Xavier also worked at a tech company, working with geospatial data, producing maps and optimizing GIS and operational workflows. His unique blend of technical and interpersonal skills allows him to push for efficiency, while keeping the community at the center of the work.
Xavier graduated from Bucknell University with a bachelor's degree in Environmental Geology.
Outside of work, Xavier could be found enjoying hockey, reading books, and spending time with his wife.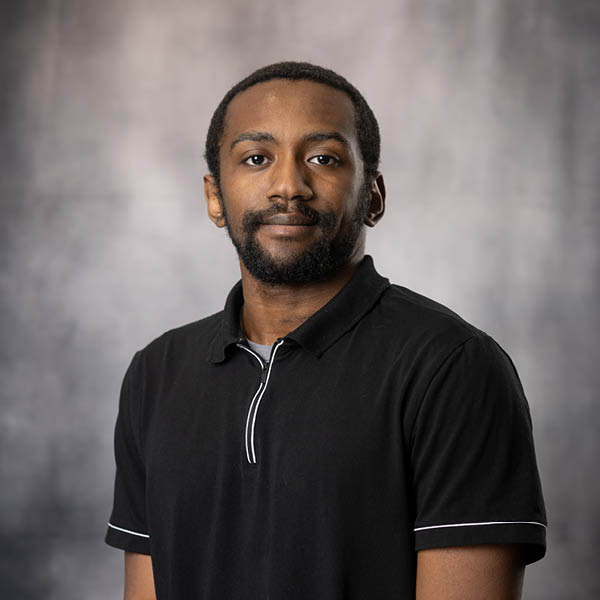 Xavier Hope
Data Analyst
Gage Gruschow is a project manager who serves as the project lead for the Benefits Project. He is working to make the public support system more accessible and transparent for families in need.
Gage previously worked in the legal field as a paralegal and project manager for a large law firm while pursuing his Master of Public Administration at SUNY Brockport. While at Brockport, Gage focused on economic development and poverty studies. During his graduate studies, he served as an intern at Brockport's Institute for Poverty Studies and Economic development where he played a founding role on the Benefits Project—a community-based effort to provide families with an accurate calculation of the public assistance they are eligible for.
Gage holds a Bachelor of Science in Political Science with a minor in History and a Master of Public Administration with a focus on Economic Development and Poverty Studies from SUNY Brockport.
Outside of work, Gage enjoys to spend time with his wife and son, going on hikes, and cooking.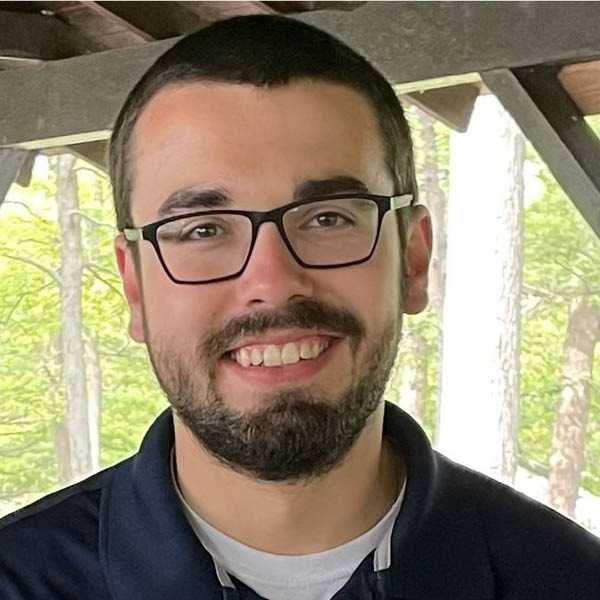 Gage Gruschow
Project Manager

Kellie Johnson helps plan and implement human-centered design in service delivery models, workflows, and policies across multi-sector services within the community.
Kellie has a diverse background including human resources, education, retail, consulting, operations, and behavior health services. She discovered her passion for process improvement, workflows, and leadership development while working for businesses which led her to consulting work with entrepreneurs in Rochester, D.C., Charlotte, and Chicago.
During the last 4 years, Kellie has transitioned to the nonprofit sector working at Villa of Hope in both an administrative and operations management capacity to support behavior health services for youth and adults. She has been able to combine her passion for improving outcomes of services provided to BIPOC and vulnerable communities with project management—which makes it feel less like work and more of a purpose.
Kellie has spent her entire education career here in Rochester and earned a Bachelor of Science in Business Administration from St. John Fisher College.
Kellie is a foodie who loves to spend time with her husband (Aaron), 4 nieces (Madison, Khloe, Charlotte, Corinne), and 2 nephews (Myles and Rowan). Kellie enjoys sports, volunteering, walks outside in every season, and being with friends.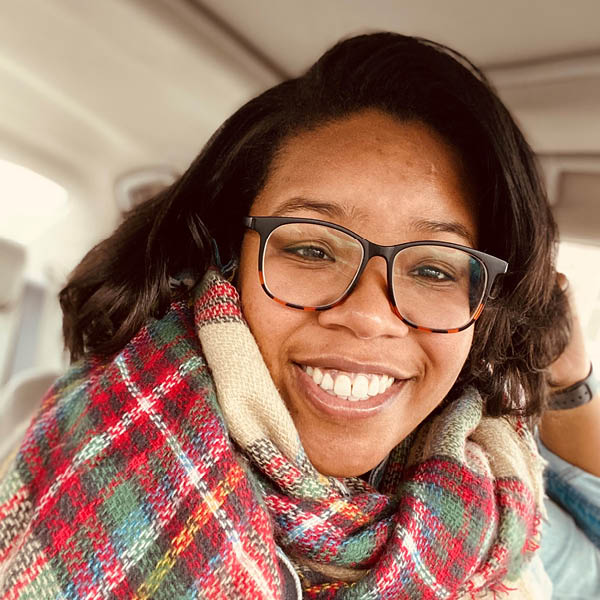 Kellie Johnson
Implementation Support Specialists
Nikisha Johnson discovered her passion for working with nonprofits and the community while growing up in New York City. Her experiences there laid the foundation for a career dedicated to impacting homeless youth and the medically underserved in Rochester, NY.
Nikisha's career has been centered on achieving equity and social justice; from designing housing for homeless youth, to running a free health clinic, to conducting research to inform the criminal justice system.
Nikisha has served on several local and national committees and boards, most recently volunteering as a Board Member of the Rochester/Monroe County Continuum of Care.
Nikisha earned a Bachelor of Arts in English from Saint John Fisher College, a Masters of Science in Organizational Leadership from Mercy College, advanced studies in Mental Health Counseling at Medaille College, and is a current doctoral candidate at the University of Southern California.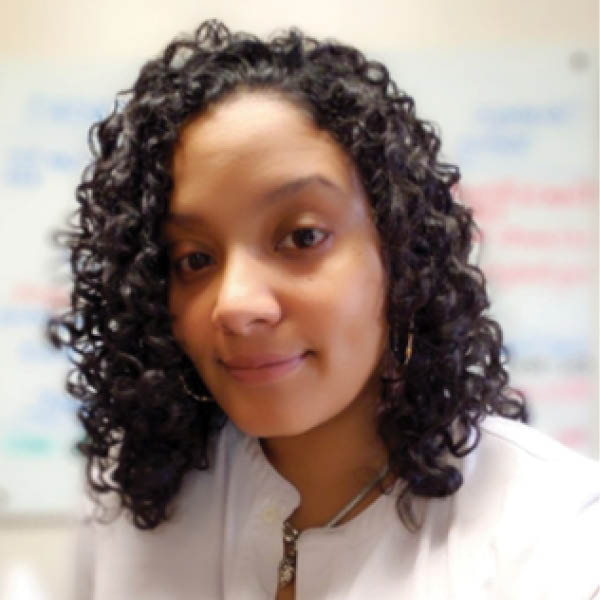 Nikisha S. Johnson, MS
Assistant Director
Maria O'Brien was born and raised in Monroe County and has served the community in various ways over the last 12+ years. Most recently that work included revamping Rochester Regional Health's onboarding program during COVID, and 4 years serving the Rochester area and surrounding communities through different initiatives and programs implemented at Coordinated Care Services Inc (CCSI).
Her work with CCSI served vulnerable and underserved populations within New York through projects like the Health Engagement project ran by the Finger Lakes Southern Tier Behavioral Health Care Collaborative, and the Health Home Care Management program via HHUNY(Health Homes of Upstate NY).
Maria has participated in the REJI (Racial Equity and Justice Initiative) workgroup, CCSI's diversity and inclusion workgroup, as well as the Women's Council at the Rochester Chamber of Commerce. She currently serves as board secretary of the Monroe County Family Coalition.
Maria graduated from SUNY Empire with a bachelor's degree in workforce development and non-profit management. She hopes to continue leveraging her education and certifications in project management, board governance, adult learning, and various technologies to continue driving positive changes in Rochester and its surrounding communities.

Maria O'Brien
Monroe County Community Integration Initiative
Lead
Jeff Pettenski is an enterprise and integration architect who works with chief information officers, business, and project leadership to help develop enterprise integration strategy and lead integration project teams.
Jeff has held four senior IT roles including a major health care company divestiture and stabilization as its own entity. In this fast-paced and demanding business scenario, he leveraged his IT and business knowledge participating in the technical leadership team that first transitioned the enterprise technical landscape from a shared environment to a new independent two data center solution.
As a subject matter expert in the IBM midrange environments, Jeff was sought out to be a lead developer for a data communications software venture company. In this role he developed an enterprise data communications software solution and managed the design and development of this application across eight different hardware platforms, five programming languages, and six data communications protocols.
Jeff is a Certified Computing Professional in Systems Analysis / Design and Software Engineering.
He serves as Board President on the Gates Chili School Board and achieved a Nidan (second degree) black belt in Isshin-ryu Karate. Jeff started his karate journey by joining his children's karate classes instead of sitting on a bench watching them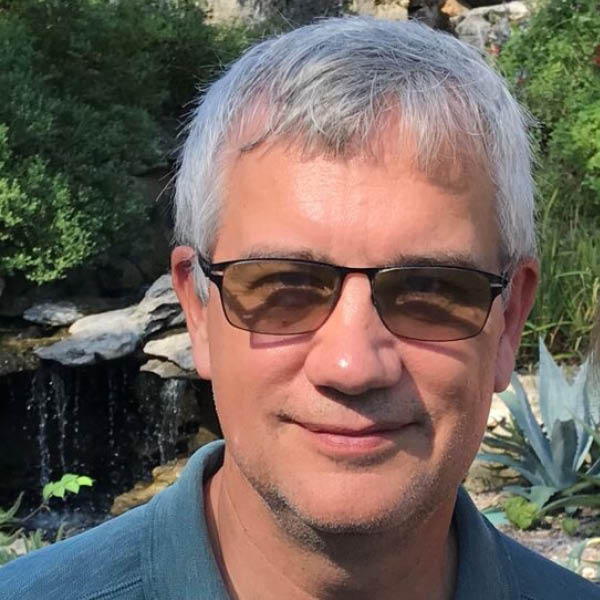 Jeff Pettenski, CCP
Technical Lead
Shannon Robb is a project manager who works on planning, designing, and implementing pilots to test integrated service delivery models through and between organizations and sectors.
She has spent the past few years using her legal experience in the nonprofit world. In addition to the unique regulatory, statutory, and procedural complexities required of Health, Human Service, and Education, she has done extensive research on data governance, sharing and use, consent, long-term governance, and the overall legal framework.
Shannon has several years of project management experience and has worked with teams on designing, planning, implementing, and facilitating projects across departments and organizations. With a strong process improvement background, she has helped improve and redesign workflows and processes within organizations to increase communication between teams.
A Certified Associate in Project Management, she holds a Juris Doctor from New England Law, and a Bachelor of Science in Psychology from SUNY Geneseo.
Shannon is an avid cook and baker, often trying new recipes in her spare time. She's also a voracious reader and sets higher reading goals for herself every year. She loves sports and travel—mostly when the two combine.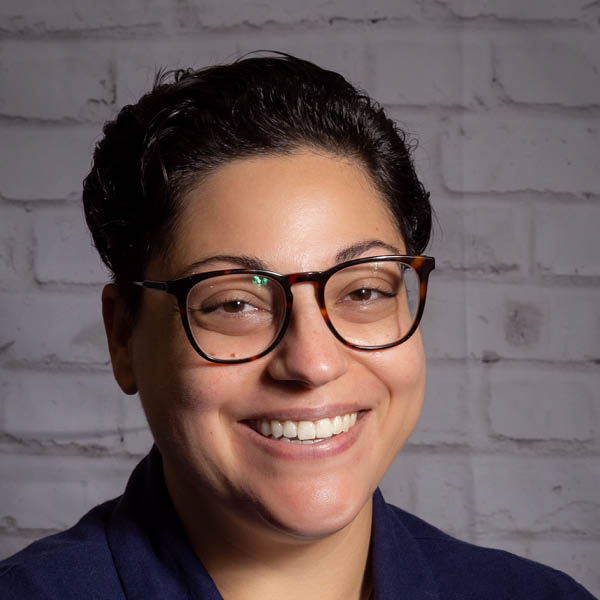 Shannon Robb, JD, CAPM
Implementation Support Specialist