Exclusive Free Event for Women United Members at The Lake House on Canandaigua
Friday, July 22
8:30 am-11 am
770 S Main St, Canandaigua, NY 14424
Thank you for being a Women United member. Join us for breakfast at the Event Barn with The Lake House Executive Chef Steve Eakins, followed by a Wellness Panel with three dynamic leaders driving change in our community:
Tracy Janczak - Owner, Movement FLX
Cindy Kaufman - Wellness Coordinator, UR Medicine Thompson Health
Julia Tedesco - CEO, Foodlink
Moderated by: Dr. DeAnna Burt-Nanna, MCC President
Jaime Saunders, United Way President and CEO, will also share some exciting updates from United Way.
This free event is first-come, first-serve, with only 140 spots available.
This event is sponsored by:

Please RSVP using the form below

Steve Eakins is the executive chef at The Lake House. He has appeared on hit Food Network shows "Chopped" and "The Best Thing I Ever Ate." Eakins worked with Marc Murphy's Benchmarc restaurants in Manhattan, serving as executive chef of Ditch Plains, Landmarc at the Time Warner Center, Kingside in the Viceroy Hotel, and Landmarc in Tribeca. His New York City restaurant experience also includes Central Park Boathouse and Danny Meyer's Maialino. Most recently, Eakins served as executive chef of Radio Social in Rochester with two in-house culinary venues — Ophira and Shortwave.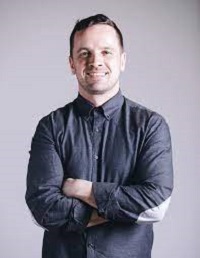 Dr. Deanna Burt-Nanna is the president of Monroe Community College. Burt-Nanna served as vice president of student and academic affairs for South Central College (Faribault and North Mankato, Minn.), a unit of the Minnesota State Colleges and Universities system. With over 20 years of experience in higher education, including serving in faculty and administrator roles at community colleges, Burt-Nanna is a staunch advocate for diversity, equity, and inclusion, educational access and attainment, philanthropy, and workforce development at local, state, and national levels. She is an Aspen Rising Presidents Fellow and a 2019 graduate of the Thomas Lakin Institute for Mentored Leadership.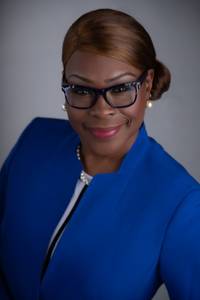 Tracy Janczak is a certified STOTT PILATES® instructor and owner of The Movement FLX (formerly Core Rhythm Pilates) with specialized training in rehabilitative Pilates and specific programs for athletes and dancers. She also has an extensive background in dance and theatre, including performing as a Radio City Rockette in New York City. Tracy is passionate about providing the highest quality instruction to her clients in a non-intimidating, relaxed environment to help them reach new levels of strength and flexibility. Her philosophy is that fitness should be fun as she follows her mission of empowering people to lead a healthier, happier lifestyle through Pilates.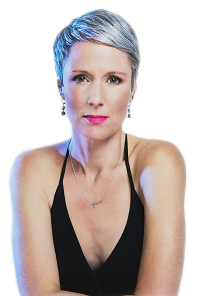 Cindy Kaufman is the Wellness Coordinator at UR Medicine Thompson Health in Canandaigua. Holding a Bachelor of Science in Dietetics and Clinical Nutritional Service from the State University of New York College at Buffalo, Cindy provides good health and nutrition programs to the associates at Thompson Health and the surrounding communities. Cindy was selected to serve on the Nutrition Advisory Council of the Dietetics Program at D'Youville College in Buffalo, NY. She has conducted various nutrition lectures for the general public and professional groups. In addition, she has given numerous presentations on local television and radio programs as well as in schools, libraries, and convention centers. Cindy was also the chair of the "National Nutrition Month" campaign for the Western New York Dietetic Association for two years.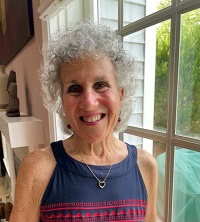 Julia Tedesco is the president and CEO of Foodlink, a nonprofit dedicated to ending hunger and building healthier communities in the Greater Rochester/Finger Lakes region. Over the past decade, she led the organization's evolution from one of the country's oldest food banks to an innovative food resource center and public health organization focused on addressing the root causes of food insecurity, including chronic poverty and systemic racism. Tedesco holds a master's degree from Syracuse University's Maxwell School of Citizenship and Public Affairs and a bachelor's degree from Fairfield University. She currently serves on the Board of Directors for Feeding New York State, Rochester Regional Health, Rochester Health Reach (Healthcare for the Homeless), and as an Editorial Advisory Board member of Food Bank News.