United Way partners are trusted organizations that come together to enhance
HEALTH, EDUCATION and ECONOMIC MOBILITY. 
They have demonstrated effective service delivery with defined outcomes and measures of success.

We believe that strong and vibrant nonprofits contribute to a thriving region. The Nonprofit Toolkit is here to help United Way supported partners, as well as those seeking additional funding opportunities and resources.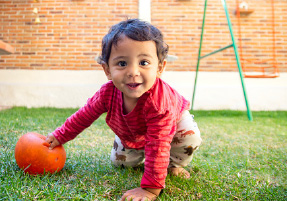 SUPPORTING SYNERGY
United Way's Synergy Fund helps our nonprofit partners explore connections to improve efficiency and better serve their clients and our community.

Synergy Grants offer technical assistance and implementation support for mergers and affiliations.
CRISIS SUPPORT: HUMAN SERVICES SUPPORT HUB
While our community is working through the challenges of COVID-19, there is a place for you to connect, collaborate, and request support from United Way and your colleagues in the nonprofit sector. Click here to learn about and join the Human Services Support Hub for COVID-19.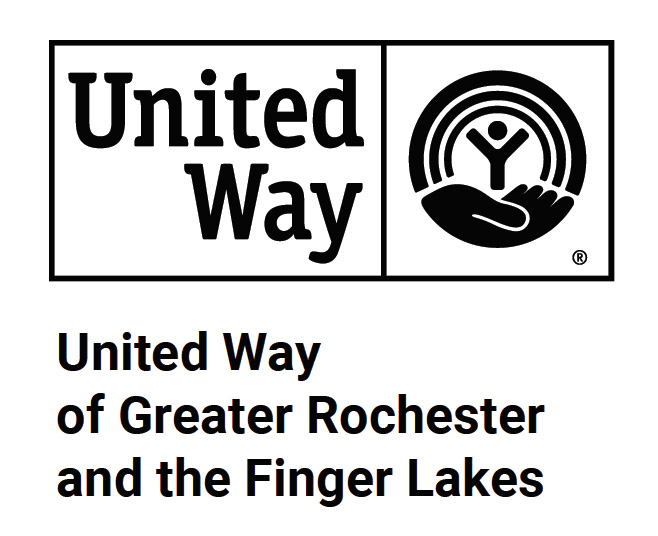 PARTNER RESOURCE CENTER
Thank you for partnering with United Way to serve our community. Please click the link below to find the United Way partner logo and materials, reporting information, story submission and more. 
Learn more>>
FUNDING OPPORTUNITIES
United Way aims to meet the immediate needs in our community today, while preparing for and addressing the evolving challenges our community will face tomorrow. Our focus remains on impact, alignment and accountability in all that we do to serve the Greater Rochester and Finger Lakes region.

United Way invests in multi-year grant partnerships with 53 program partners while also providing dynamic line of support that is nimble and responsive to immediate and emerging community needs.
IMPACT GRANTS
We invest in local, effective, results-oriented programs that focus on improving Health, Education and Economic Mobility over a three-year period. 
INNOVATION GRANTS
We are committed to supporting immediate and emerging community needs with short-term grant funding that focuses on strategic partnerships, equity fund, synergy, and crisis response.
VOLUNTEER, FUNDRAISING & CAPACITY BUILDING RESOURCES
United Way provides a variety of volunteer connections, fundraising opportunities, and capacity-building resources to local nonprofits. Check out the resources below. 
VOLUNTEER UNITED
Connect and match dedicated volunteers and corporate groups with local nonprofits that need an extra hand, or are seeking support for specific projects and volunteer opportunities.
DAY OF CARING 
Be a part of the region's largest annual day of service in May, with more than 5,000 people from 150 local companies volunteering at 200+ nonprofit project sites to garden, paint, clean, read to kids, and more.
BOARDSTRONG BOARD MATCHING
Strong, effective board service leads to strong, effective nonprofits. BoardStrong is a board training and matching service for local leaders to connect with opportunities to share their time and talents with organizations seeking robust volunteer leadership.
ROC THE DAY
A 24-hour community online giving extravaganza that adds an extra boost to the bottom line of hundreds of local nonprofits. Registration is open each October and ROC the Day happens on #GivingTuesday. 
CAPACITY BUILDING
Training, technical assistance, research, and best practice information is available to support operations in the nonprofit sector. We are excited to partner around training opportunities so that together we can learn about issues that may affect day-to-day service delivery. 
COMMUNITY INITIATIVES
In addition to supporting a strong network of partners to meet community needs, United Way believes in forming partnerships among public and private organizations to find solutions for local challenges. Each year, millions of dollars are invested into these programs and initiatives to help build a stronger, greater region.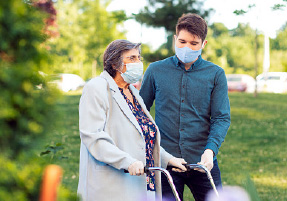 DONOR OPTIONS APPLICATIONS
United Way provides a valuable philanthropic service to hundreds of health and human service programs in the region by collecting, processing, and transferring donations on their behalf through our donor designation programs.
 
Applications for Donor Options are closed for 2021.  The next round of applications will reopen in Summer 2022.
Click here to see a full list of United Way donor options agencies.
What is donor choice?  Donor choice refers to the range of options donors have when making a contribution to United Way, including making a gift to the Community Fund and/or making a gift to a local not-for-profit organization.
What is a donor designation eligible agency?  It is an IRS and New York State Charities Bureau recognized, tax-exempt organization that provides direct health or human services in Genesee, Livingston, Monroe, Ontario, Wayne or Wyoming counties. This agency has been vetted and certified as an eligible agency by United Way of Greater Rochester and the Finger Lakes to receive donor-directed gifts through the annual campaign.
In order to be a donor-designated agency, does the agency's primary purpose need to be providing human services?  Yes, the primary mission must focus on human service, and provide a human service as one of its primary program components. The human service provided by the agency needs to be detailed in the application. Depending on your agency, the human service program may be listed on the donor options list along with your agency name.
What is United Way's definition of a human service agency?  A human services agency is an organization that addresses the needs of individuals, families, households, and communities through a range of direct service programs.  Human services can focus on prevention as well as remediation of concerns and work toward improving the overall quality of life of community members. Services that qualify include, for example, the provision of food, clothing, shelter or supports such as counseling and care management. 
What is direct service?  Direct service is the delivery of assistance and/or care to the individual, family or household through direct or personalized interaction.
Why do some organizations on your list appear to not meet current guidelines? Participation requirements for donor designation are periodically updated. Organizations previously approved under former eligibility requirements have been "grandfathered" as eligible as of 01/18/2017. 
I represent a Foundation, Do I qualify? Foundations that are attached to schools or public entities that are prevented by law to fundraise may qualify if the dollars raised are going to provide a direct, human service. An example is a foundation that supports a public school.  Other kinds of foundations, such as private family foundations, would not qualify, as this support is not meant to pass through foundations to other organizations.
I represent a school, Do I qualify? Most private schools and/or charter schools would not qualify unless they are providing a human service including meeting basic needs of the students they serve.
What documents do I need to complete my application?  The most recent versions of the following documents:
IRS Determination Letter*
990* (990-EZ and 990-N are accepted as well)
CHAR500*
Board of Directors listing (with contact information)
Payment Authorization Form (with (provided with the application)
*A written exemption from the IRS or NYSAG Charities Bureau is acceptable in lieu of these documents.
What is an IRS determination letter?  It is a letter from the IRS recognizing an organization's tax-exempt status and indicating under which section of the Internal Revenue Code the agency is qualified. The determination letter is the only official document that shows an organization is recognized by the IRS as tax-exempt. This letter also contains your agency's Employer Identification Number.
What does 501(c)(3) mean? 501(c)(3) refers to the part of the Internal Revenue Code describing certain tax-exempt organizations. The 501(c)(3) designation denotes a charitable organization is eligible to receive tax-deductible contributions. 
How does my organization become a 501(c)(3)? Information about 501(c)(3) status can be found at the Internal Revenue Service website http://www.irs.gov/charities/charitable/index.html. 
What are the federal filing requirements? According to the IRS, tax-exempt organizations must file an annual information return. Annual forms include the 990, 990-EZ and the 990-N. Information about these forms is on the Internal Revenue Service's website.
What is the Charities Bureau of NYS? The Attorney General's Charities Bureau is the NYS department responsible for ensuring that charities operating in New York State solicit and use funds in accordance with regulations established to protect donors and agency clients. 
What is the CHAR500? The CHAR500 is the Annual Filing for Charitable Organizations
required for charitable organizations registered with the NYSAG Charities Bureau. For more information on this filing, visit the Charity Bureau's website 
How do I know if my organization must register with the Charities Bureau or is exempt from registering?  Information on registering with the Charities Bureau can be found at the Charities Bureau website:  http://www.charitiesnys.com. All organizations must provide with their application, either a CHAR500 or certificate of exemption from the NYSAG Charities Bureau.
My agency hasn't yet filed a 990 or CHAR500, would we still qualify?  No. In order to qualify as a donor-designated agency, you need to have filed these documents with the federal and state governments, or provide proof of exemption from filing these documents.
What is the payment authorization form?  The payment authorization form provides banking information needed to electronically transfer payments of designations directed to a specific agency through the United Way campaign. Using this process reduces the overall costs for United Way payment processing and allows the agency to access funds sooner. 
When are applications accepted?  July and August of each year.
How do I get help with completing the donor designation eligible agency application?  Applying agencies are responsible for completing the application. Agency staff, volunteers, agency attorneys or accountants may be helpful resources. The application requires only the most basic items necessary of not-for-profits operating legally in the State of New York and is meant to be simple to complete. Once submitted, your application will be considered final.
When will I hear about the status of my application?  Our annual formal review of applications for donor designation takes place in September. You will be contacted by a United Way representative after the review process is complete in October.
If accepted, will my agency's name appear in United Way of Greater Rochester and the Finger Lakes donor options list?  Yes.  United Way of Greater Rochester and the Finger Lakes maintain an updated online version of the donor choice list for donors to access. The hard copy list is printed once per year in the fall.
What is the role of the agency's donor choice contact?  The agency contact is the only agency representative that will receive emails and notifications concerning pledges and payments and will have access to United Way of Greater Rochester and the Finger Lakes online agency portal.  The agency needs to keep United Way informed of changes to the contact information.
What are the United Way of Greater Donor Designation Eligible Agency Standards of Participation?  These standards help to more clearly define the roles and expectations of both a donor designation agency and United Way of Greater Rochester and the Finger Lakes. When you submit your agency's application, you agree to adhere to the standards of participation.
If my application is denied, are there other ways that my organization can fundraise with United Way?  Yes. If you are a 501(c)(3) organization, we invite you to apply to participate in our ROC the Day event and/or the SEFA campaign:
ROC the Day is our community's 24-hour online giving event that all local not-for-profits in the Greater Rochester region can participate. ROC the Day is held on the first Tuesday after Thanksgiving each year. Not-for-profit registration opens in October. More information can be found at http://www.roctheday.org/
The State Employees Federated Appeal (SEFA) campaign is a separate fundraising effort supported by employees of New York State. The SEFA campaign runs in the fall. Applications are accepted from mid-December through mid-January each year and can be found at http://www.sefanys.org/.
Please note that the SEFA campaign, the ROC the Day event, and United Way of Greater Rochester and the Finger Lakes local campaign each have a separate application process.
If you have further questions, please contact Julia Bowen at donorchoice@uwrochester.org
Frequently Asked Questions For Donor Options Eligible Agencies (Local Campaign)
If you have additional questions, please contact Nia Sargeant via email (donorchoice@uwrochester.org) or by phone, (585) 242-6527.
What is the role of my agency's donor options contact?  The agency contact is the only agency representative that will receive emails and notifications concerning pledges and payments and will have access to United Way of Greater Rochester and the Finger Lakes online agency portal.  To ensure that your agency receives communications from United Way, please keep us informed of changes to the contact information.
What is the United Way of Greater Rochester and the Finger Lakes portal?  Upon acceptance, your agency will receive an email with a link to United Way of Greater Rochester and the Finger Lakes portal site. The portal is a secure website for your agency to get information about the campaign and to run donor and payment information reports. Donor reports are available throughout the year on the portal. United Way will notify the donor choice contact when payment reports are ready. Please use the donor reports to thank your donors.
A donor told me that he/she designated a gift to our organization but his/her name is not on the donor list; why not?  Your donor may have requested to be anonymous and therefore does not appear on the listing. 
A donor who lives out of the area told me that he/she designated his/her gift to our organization but his/her name is not on our donor list; why not?  Donors may designate to agencies in our area, but they do not always pass through our United Way. Many times these designations are paid directly to the agencies from an out-of-the-area United Way. 
How often will my agency's donor options contact be contacted?  The donor choice contact should expect to receive emails from United Way every time a payment is made to your organization.
Will my agency need to re-certify?  Yes.  Biennially, United Way asks agencies to submit re-certification paperwork.  Agencies failing to re-certify will be removed as donor options agencies. To expedite this process, we initiate re-certification through email. If we do not receive a response via email, the re-certification paperwork will be mailed to your agency. The next re-certification will begin in in the Fall of 2021. Also, all agencies are continuously monitored for 501(c)(3) eligibility, and will be contacted if their status changes. 
When does United Way of Greater Rochester's campaign run?  Our workplace campaigns begin in the fall of each year and end in June of the next year. For example, the 2021 campaign began in fall 2020 and ends in June 2021.
Can my organization use the United Way logo in our materials?  Yes. See the agency communication guidelines on the United Way of Greater Rochester and the Finger Lakes website for more information. Also, you can include your donor options number in your materials.
How is my organization paid for the designations made by donors throughout the campaign?  Designation payments for each year's campaign are paid monthly on the first of the month after campaign end, starting September 1 through March 1. If designations are $1,000 or less, then a net lump sum payment is made September 1st. This information can also be found on the agency portal site.
What fees are associated with participating in donor options? There are two fees associated with participating in the donor options program at the United Way of Greater Rochester and the Finger Lakes:
Agencies receiving designated gifts through the campaign agree to pay 8% from the total amount raised to help defer fundraising costs, the cost of soliciting and processing the designation.
There is also a pledge loss fee, which is a reserve for pledges that will not be collected from donors. The amount is based on historical loss including an average of the past three years' actual pledge loss.
Whom should I contact at United Way with questions about payments? Questions should be directed to Darlene Miller via email (darlene.miller@uwrochester.org) or phone (585) 242-6534.