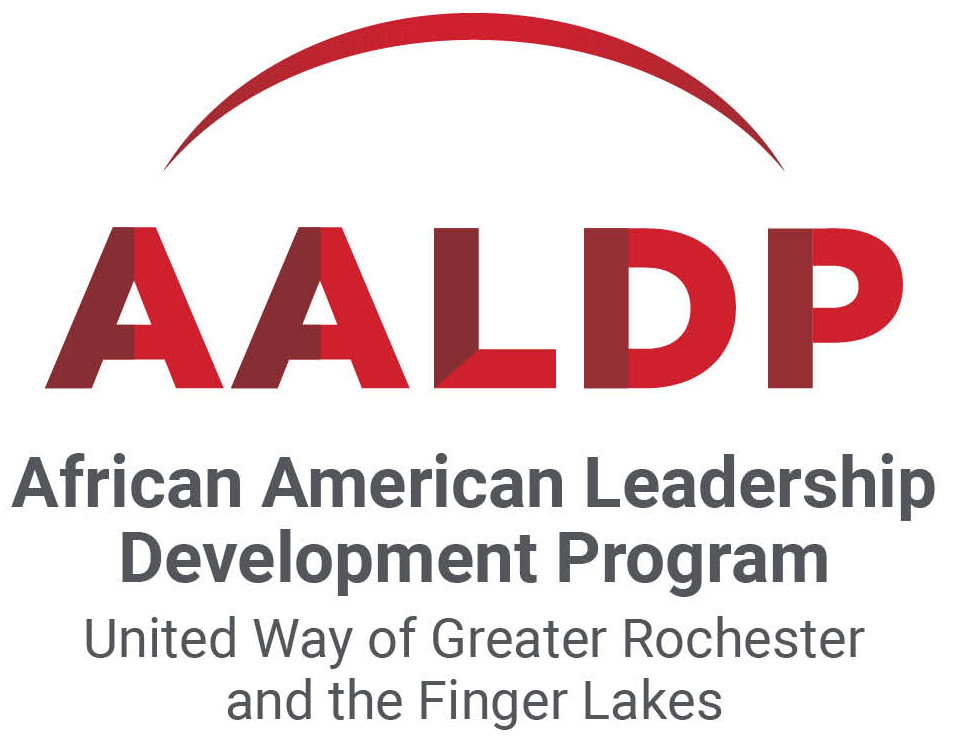 2023 Leadership Development Program Registration is closed for 2023. 
Program Dates are October 4, 6, 16, 19, 23 and 30 in-person at United Way (75 College Ave)
Classes run 8 AM - 4:30 PM
Application Deadline is May 31, 2023
Orientation is October 3 from 10-11:30 am via zoom
United Graduation Celebration December 6
The African American Leadership Development Program (AALDP) increases the number and broadens the participation of African Americans in leadership roles in the community.
Since 1992, United Way's African American Leadership Development Program has been positively impacting our community and strengthening Rochester's workforce.
AALDP is a unique development program that identifies, trains, and promotes the placement of African Americans in policy-making positions at community organizations in the region.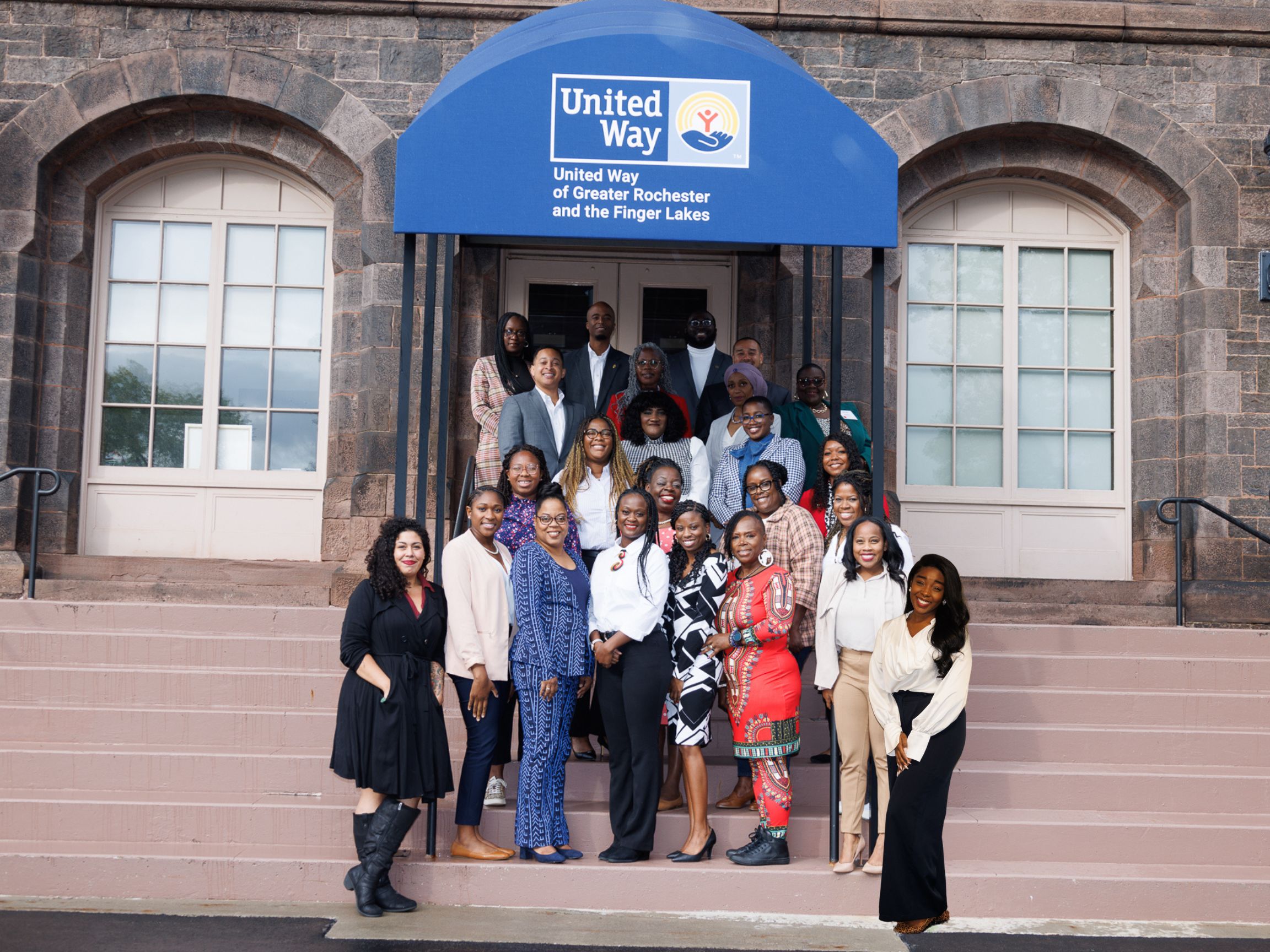 African American Leadership Development Program Class Lead Kelli Ragin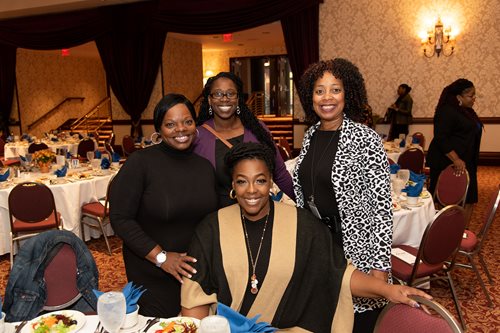 PROGRAM INFORMATION
Six-day training 
Program Cost is $399
Encourages community awareness, leadership and networking in the African American community
Curriculum topics include Communication, Self-Leadership, Board Member Responsibilities, Diversity, Equity, Inclusion & Belonging
Graduation and Volunteer Board Fair will local nonprofits are held in the fall
"Through participating in the African American Leadership Development Program, I am better equipped to lead myself and teams of diverse individuals making the most of each person's strengths, differences, communication styles, and talents to develop high-quality solutions to complex problems. The AALDP helped me explore the unique values, experiences, and values I bring. The Facilitators and Speakers of the program helped me to understand better who I am as a Leader of Color and helped me delineate and how I could show up in these spaces and bring on enriching interpersonal relationships to foster trust, respect, authenticity, belonging, and empowerment."

- Dr. Celia McIntosh, Class Representative, UW Board Observer, AALDP 2021 Graduate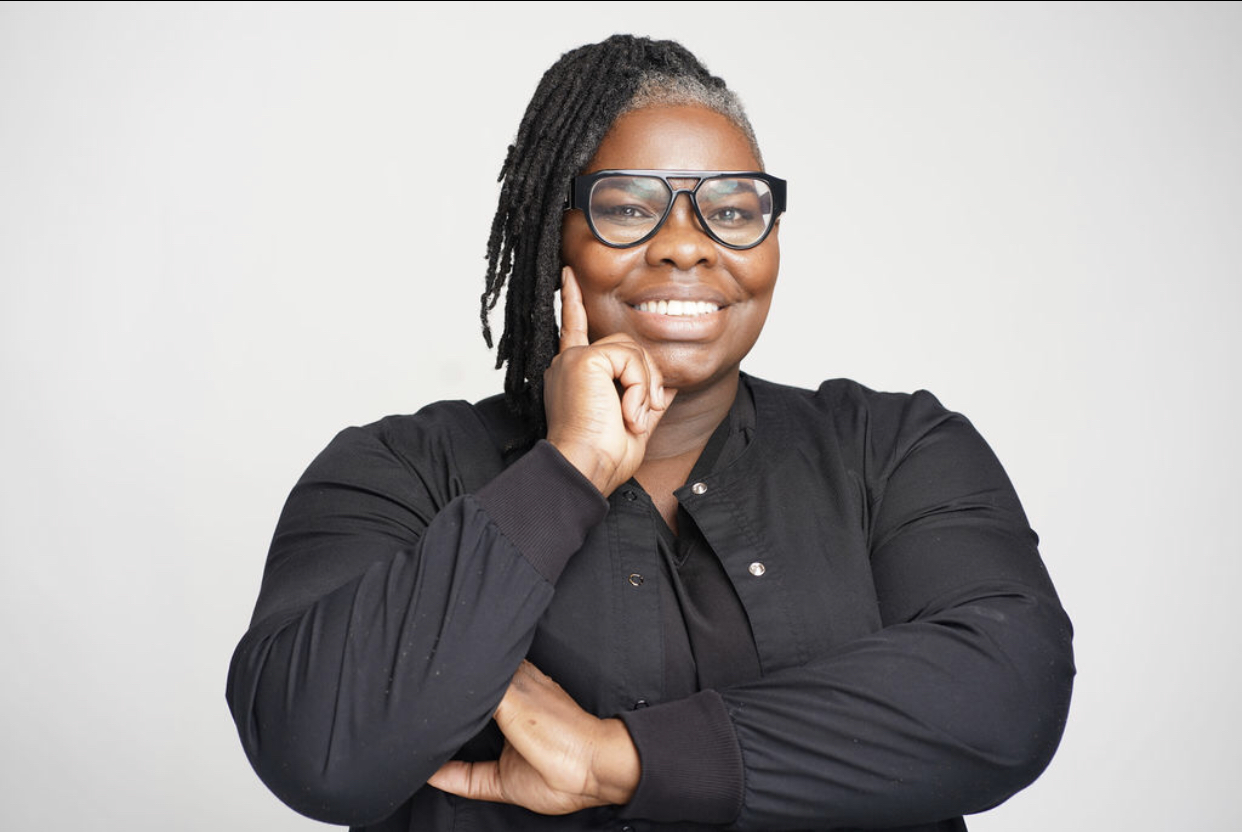 LEARN MORE ABOUT AALDP
STAY IN TOUCH
Join the AALDP Facebook Group here. 
I want to help support United Ways Leadership Development Programs
HAVE QUESTIONS? WE ARE HERE TO HELP!
If you have any questions or need any additional information, please contact Rodney Young at (585) 242-6556 or rodney.young@unitedwayrocflx.org.
SCHOLARSHIP
AALDP alumni believe that our growth and development as a community depends upon our ability to educate our youth and prepare them for positions of leadership. Collectively we will provide local youth with scholarships for higher education costs through our partners at Urban League of Rochester. Click here to join AALDP alumni by supporting our scholarship fund.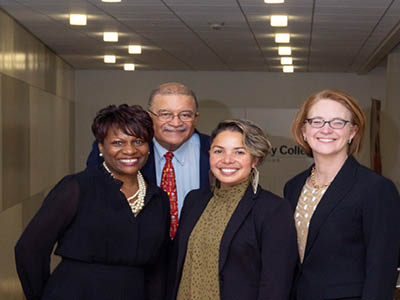 The United Way's African American Leadership Development Program (AALDP) was featured on Connections with Evan Dawson. United Way Staff and Program Alumni discussed the impact the program has had on them and how their work in the program has influenced their careers.
Featured were:
Sheila Strong, E.D., director of leadership development and equity at the United Way of Greater Rochester and the Finger Lakes

Rodney Young, senior community relationship manager and African-American Leadership Development Program coordinator for the United Way of Greater Rochester and the Finger Lakes

Eric Logan, AALDP graduate, and IT project manager for the City of Rochester 

Kesha Carter, AALDP graduate, and chief diversity officer for Coordinated Care Services, Inc.

Danette Campbell-Bell, AALDP graduate, and senior program officer for the Greater Rochester Health Foundation
A SPECIAL THANK YOU TO OUR SPONSOR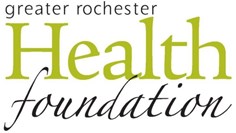 MANY THANKS TO THE VOLUNTEER LEADERSHIP OF THE AALDP STEERING COMMITTEE
Dr. Christine Brown-Richards, Co-Chair
Wayne Finger-Lakes BOCES

Danette Campbell-Bell, Co-Chair
Campbell-Bell Consulting

Kesha Carter
Coordinated Care Services, Inc.

Roland DeLardge
City of Rochester

Tonya Dickerson
University of Rochester

Rodney Young
United Way of Greater Rochester and the Finger Lakes
A
Carl Wyatt Aaron 2007
Jihan Abdurrafi 2021
Monique C. Adams 2008
Theodore R. Adams Jr. 2022
Renee Addison 2013
Rose M. Addison 2010
Stella Adejumo 2018
Cynthia L. Adell 2006
Edmond C. Akubuiro 2016
Audrey L. Alexander 2007
Diane M. Alexander 1995
Wayne O. C. Alexander 2008
Rev. Natalie P. Alford 1993
Franklin I. Allen 2003
Hanan Allen 2021
Jennifer N. Allen 1999
Keenan L. Allen 2001
Marquita Allen 2015
Ronald L. Allen 2004
Yolanda Y. Allen 2017
Dr. Mattie Alleyne 2000
Jean H. Alligood-Dorsey 1997
Kelvin E. Alston 1999
Lydia M. Alston 2010
Brittney J. Anderson 2012
Chennel E. Anderson 2011
Daniel C. Anderson 2012
Janie Anderson 2008
Juney M. Anderson 1998
Richard G. Anderson 2008
Sherill Anderson 2012
Tiffany J. Anderson 2017
Toyin Anderson 2003
Tyrone B. Anderson 1996
Christy D. Anderson-Evans 2022
Annise K. Andrade 2010
Kara L. Anglin 2013
Purvis Arline Jr. 1997
Robert E. Arnold III 2014
Yolanda Asamoah-Wade 2003
Dr. Johnda P. Ash 2018
Deborah Atkins 1992
Michel I. Attia 2002
Rhonda L. Austin 2010
April C. Aycock 2015




B
Matthew T. Bain 2010
Deana Baker-Mims 2001
Rhonda D. Ball 2021
Jude M. Banahene 2006
Ethan J. Banister 2012
Anthony T. Banks 2005
Isheka R. Banks 2013
Natalie Banks 2013
Tara L. Banks 2021
Kenneth Baptiste 2008
Lisa N. Barber 2012
Shanita Barclay 2016
Patricia W. Barges 1992
LeMar Barnes 2006
Sherry D. Barnes 2012
Sondra M. Barnes 2006
Melissa L. Barrett 2005
Mickey Barry 1993
India Barton 2009
Mubarak M. Bashir 2019
Jocelyn R. Basley 2000
Patrice Battle 2015
Kevin Spencer Beckford 1997
Kimberly A. Beckford 1997
Paul Beckford 2010
Precious S. Bedell 2015
Chawaka Bell 2014
Christopher L. Bell 1992
Clinton Bell 2007
Debra E. W. Bell 1997
Rev. Denise L. Bell 2017
Walter Maurice Bell 2017
Amadimo Belleh 2022
Gail Berkes 2001
Shetara D. Bigham 2011
Sarah E. Billings 2007
Cynthia Blackmon 2022
Rhonda L. Boas-Blue 2009
Glenna C. Bobb 2001
Qawan T. Bollar 2021
Dominique N. Boller 2016
Anthony Durrell Bonds 1999
Eric B. Booker 2001
LaShana Boose 2013
David Bouie 1992
Jennifer L. Boutte 2014
Diane E. Bowens 2002
Rayon A. Boxx 2015
Imani A. Boykin 1997
Jerry Bradley Jr. 2018
Mialisha Bradley 2006
Regina Bradley 1997
Sandra S. Brannigan 2008
George Breedlove 2005
Gomel Breedlove 1993
Joyelle Y. Breedlove 2015
Tameka N. Breedlove 2013
John S. Breedy Jr. 2007
Sametrius Brigham 2002
Sonya L. Brinson-Lawhorn 1995
Leonard M. Brock Ed.D. 2007
Cynthia A. Brookins 1995
Hermond A. Brookins 1995
Nicole C. Brookins 2004
April Brooks 2004
Kia C. Brooks 2018
Tonya R. Brooks 2005
Ruth E. Brooks-Ward 2000
Charletta Broome 2015
Alfreda Brown Ed.D 1995
Anthony M. Brown 2009
Arlene J. Brown 2013
Condenessa G. Brown 2007
Dyann Brown 2011
Henry Brown 2012
Keysha M. Brown 2009
Kiya L. Brown 2002
Lettia Brown 2004
Michael A. Brown 2004
Robert L. Brown 2002
Robin D. Brown 2001
Shawn R. Brown 2011
Sonya Bruce 1994
Brenda L. Brumfield 2005
George Brumfield 1995
Brandon J. Bryant 2017
Jacqueline Bryant 1993
Kenneth Bryant 1995
Linda Bryant 1994
Liorolie K. Buffum 2004
Biannca D. Bullard 2022
Clarence Bullock 2003
Clifford C. Bundick 2014
Labria T. Burgess 2022
Patricia D. Burks 1998
Ronieka Burns 2013
Asia C. Burrows 2015
Antwann' D. Butler 1992
Dr. Michelle Nicole Butler 2005
C
Ciera Caldwell 2021
Carol Camacho 2014
Alma Campbell 2016
Cassilda Campbell 2017
Jacqueline D. Campbell 2001
Michael Campbell 2009
Danette D. Campbell-Bell 2016
Tonia S. Canty-McKinney 2017
Kevin J. Carpenter 1997
Lee F. Carson 1999
Joseph Carter 2019
Joyce K. Carter 2002
Lakesha V. Carter 2014
Maurice L. Carter 2021
Steven A. Carter 2001
Viatta T. Carter 2011
Taylor A. Caruthers 2017
Patricia A. Cathey 2019
Natasha Chance 2010
Jowanda Chandler 2009
Elona M. Charles 2015
Dawn G. Charleston 2005
Helen J. Cheves 1997
Karen Chin 2011
Twanda D. Christensen 2006
Christina M. Christman 2008
Erica Clark 2016
Michael James Clark 2015
Paula Y. Clark 2016
Renee Cleare-Smith 2006
Yvonne L. Cleveland 2003
Catherine Cliff 2001
Mark B. Cochran 2004
Melody Amour Cofield 2006
Charmaine Cohen-Johnson 2007
Johnny L. Cole 1998
Kathy Y. Cole 2004
Roshawn Cole 2008
Eddye Jo Coleman 1998
Shiera D. Coleman 2007
Adrian M. Collier-Wright 2003
Isaac W. Collins 2007
Carolyn G. Coney 2008
Laurie M. Connor 2006
Yvette N. Conyers 2011
Inez R. Cooper 2003
Jevon Cooper 2021
Pastor James R. Cooper Sr. 2014
Carin R. Copeland 2011
Elois Copper 1995
Lidia R. Council 2010
Sim Covington, Jr. 2019
Torri V. Cowans 2005
Rodric C. Cox-Cooper 1994
Maya Crane 2017
Robert D. Crawford Sr. 2003
Charlie M. Crawl-King 2003
Shawnadre D. Crews 2001
Nicolle L. Crocker 2005
Jamila A. Crossdale 2019
Providence E. Crowder 2006
Gwendolyn M. Cummings 1998
Deborah Cummings-Brown 1995
Sheryl L. Curry 1992
Angela Cuyler 2005
D
Antonella Daniels 1997
Kevin Darby Sr. 2004
Veronica O. Dasher 2013
Anne A. Dasilva Tella 2006
Duane Davis 2002
Karen D. Davis 1999
Tanya L. Davis 2008
Yolanda Davis 2019
Anice Davis-Saunders 2007
Bertha Davis-Wall 2005
Carol A. Dayes 2010
Stacey DeJesus 2009
Naima N. DeLain 2004
Roland Delardge 2015
Melkie T. Demissie 2003
James H. Demps III 2004
Tassie R. Demps 2007
Lewis Devore 2003
Ronald Dews 2009
Tonya N. Dickerson 2010
Marla M. Dinkle 2018
Andre A. Dixon 2017
April Dixon 2016
Donna P. Dixon 2015
Gwendolyn Dixon 2015
Winona Dixon 2008
P. Kwame Donko-Hanson 2010
Luticha A. Doucette 2018
Rachel Douglas 2011
Jacqueline Y. Dozier 2009
Tina T. Dozier 2002
Rev. Sammie L. Drayton Jr. 1996
Deena Dublin 2004
Anne M. Dukes 2019
Charlotte Dukes 1993
Cory P. Dukes 2005
Marcus L. Dunn 2017
Mae W. Dupree 1998
Sheila A. Durham 1999
Kim J. Dyce-Faucette 1992
E
Calvin D. Eaton 2008
Otis Eddington 2001
Cassandra D. Edmonds 2008
Mawia Elawad 2019
Kevin Eldridge 2005
Jahmar Abraham Elliott 2022
Adryanna S. Elmendorf 2016
Maisha T. Enaharo 2002
Rev. Fannie Ethridge-Reeves 2000
Andrae J. Evans 2001
Brenda Evans 2005
Shawanda D. Evans 2008
Kiesha M. Everett 2012
F
Misha L. Faison 2022
Sandra Y. Faison 1997
Henry C. Favor Jr. 2011
Frank Fenner 2010
Laquanda M. Fields 2018
Rodney Fields 2016
Karen Finklea 2022
Joe Ann Flagg 2003
Ernest S. Flagler-Mitchell 2005
Elissa Fleming 2022
Brandi M. Fletcher 1993
Tocarra Flowers 2011
Cynthia Ford 2003
Linda Forman (Hanna) 1996
Chereese R. Foster 2009
Marshae T. Francis 1998
Tarshia S. Franklin 2014
Robert L. Frasier 2006
Robert L. Frasier Jr. 2006
Kamara Frazier 2017
Renee Frazier 2017
Ricky G. Frazier 2017
Shantel D. Frazier 2015
Iris Freeman 2014
Jeffrey W. Freeman 2011
Jonique Freeman 2016
Philisia J. Freeman 2010
Shirley Freeman 1999
Adrienne L. Funderburk 2012
Shawn L. Futch 2011
G
Jacqueline Gainey 2013
Annette L. Gantt 2000
Damon A. Garfield 2000
Daryl L. Gaston 2014
Tracy Gatewood 2010
Mahogany D. Gause 2016
Vielka M. Gause 1994
Wilton A. George Jr. 1992
Floyd B. Gibson Jr. 2015
Tarlon G. Gibson 2014
Trina M. Gibson-Sanders 2022
Todd Gillenwater 2005
Latrica Gissendanner 2015
Cecil Alexander Gittens 2005
Deral D. Givens 2014
Atillah Glencamp 1998
Dodzi Goli 2006
Christopher C. Goodwin 2016
Edward Goolsby 2003
Joanne V. Gordon 2010
Tonia J. Graf 2009
Monica M. Graham 2014
Karissa Grant 2012
Lori A. Gray 2013
Dr. Tomicka C. Green 2009
Evan T. Green 2010
Michelle E. Green 2012
Thomas Green 1996
Tracie Green 2013
Doris Griffin 1999
Lynette V. Griffin 2003
Sonja L. Griffin 1998
Stephen Griffin 2021
Ashley Gross 2017
Titus Gully 1999
H
Absara Haile 2019
Woodrow Hammond 2005
Micheale Hampton 1998
Amie L. Hampton-Paddyfoote 2016
Donald E. Hardaway 2007
DeAnna P. Harris 2012
Justin Harris 1998
Lori Ann Harris 2005
Tremain Harris 2012
Wayman Harris 2017
Shanteashia Harris El 2016
Patricia A. Harrison 1994
LaSharon Haskins 1992
Enrique Hatch-Alleyne 1996
Karla L. Hatley 2011
Devin Hawkins 2018
James H. Hawkins 2008
Kareem J. Hayes 2010
Cheryl Hayward 2018
Eboni W. Henderson 2019
Shannon Henderson 2018
Anissa Henry-Wheeler 1995
Alia H. Henton-Williams 2021
Nora F. Herbert 1999
Cassandra L. Herman 1999
Keischa J. Higdon 1996
Andre G. Hill 2005
April M. Hill 2019
Frank Hill 2007
Frank Hill 2007
John R. Hill Jr. 1993
Tausha L. Hill 2009
Thedora Hill 2002
Valeria B. Hill 1996
Xavier A. Holiday 1998
Martha Hope 2019
Inez Horne 1997
Aisha R. Howard 2013
Lorette L. Howard 2007
Louis Howard 1996
Tymothi Howard 2002
Mark A. Hudson 2014
Lizzie Huff 1999
Michael Humphrey 2010
Clara D. Hunter 1994
Donald A. Hunter 2014
Donald B. Hunter 1994
Julie R. Hutchinson 2000
I
Okechukwu O. Ikpeze 2007
Brandon M. Ince 2016
Evelyn Irons 2016
Earl T. Isaac 1994
Ramona C. Isler 2016
Jazzmyn M. Ivery-Robinson 2021
Kiesha S. Ivey 2015
J
Ashley D Jackson 2014
Diane T. Jackson 2004
Doris Jackson 2000
Lucinda Jackson 1995
Phyllis D. Jackson 1997
Seanna M. Jackson 1998
Rev. Julius D. Jackson, Jr. 2001
Amanda Jackson-Jacobs 2002
Robert J. Jacob 2017
Barbara James 2003
Kerrance L. James 2009
Portia Y. James 1994
Christian L. Jefferson 2007
Tiawana R. Jenkins 2007
Aieshia Johnson 2017
Andre T. Johnson 2003
Bertha M. Johnson 1998
Carla L. Johnson 2000
Cheryl A. Johnson 2009
Cheryl L. Johnson 2009
Ellen R. Johnson 2007
Frances N. Johnson 2002
Frederick J. Johnson 1998
Hope Johnson 2021
Issiac K. Johnson 1999
Linda B. Johnson 2018
Michael J. Johnson 2003
Norris J. Johnson 1997
Pamela D. Johnson 2017
Pamela G. Johnson 2001
Shayla M. Johnson 2013
Sheila D. Johnson 2016
Sylvia A. Johnson 2018
Tanishia A. Johnson 2013
Wanda Johnson 2010
Wendy L. Johnson 2003
Rolanda S. Johnson-Abney 2007
Aisha L. Joiner 2010
Curtis Joiner 2010
Diantha B. Joiner 1992
Amberlee M. Jones 2019
Cortez D. Jones 2013
David T. Jones 1998
Edith D. Jones 1996
Jessica L. Jones 2007
Karen A. Jones 2000
Lawana Jones 2005
Sharon L. Jones 2008
Taria A. Jones 1997
Theresa Copeland Jones 1992
Vincent E. Jones 2002
Tamara Jones-Smith 2007
Bridgette R. Jones-Waters 2008
Andrea S. Jordan 1995
Anthony T. Jordan 1993
Janet Jordan 2016
Phillip J. Jordan 1994
Theodore Jordan Jr. 2015
Sonya D. Jordan VanAlstyne 2001
Shalunda M. Junious-Concepcion 2013
K
Akua Kankam 1995
Kim J. Kelly 2018
Thelma King 1996
Linda D. King-Bronner 1998
Dorthea King-Simpson 2007
Eric L. Kittles 1996
Ponnella Kittles 2008
Dmitri B. Knight 2018
Kelvin J. Knight 2007
William Knight Jr. 1997
Lillian M. Knight-Faison 2007
Judy Knights 1995
Leslie A. Knox 2004
Sophia M. Kretschmann 2005
L
Linda LaMotte 1993
William T. Lamotte Jr. 1992
Gina S. Lane 2001
Hoffman B. Moka Lantum MD, PhD 2003
Walter Larkin Jr. 2008
Andrea Larkin-Brown 2001
Tracy L. Larkins-Hobbs 2014
Terry L. Lattimore 1992
La'ren P. Lauchie-Paul 2022
Emmanuel J. Lauture 2010
Nautica M. Lawrence 2021
James Lawson Jr. 1993
Denise Lawson-Elam 2000
Derek LeBlanc 2022
Shamika D. Ledesmas 2011
Diane Lee 1996
Joan E. Lee 2007
Robert Lee III 2000
Alicia L. LeGray Evans 2017
Julia N. Lenkoane-Miller 2007
LaRhonda Leonard 2008
LaShunda Leslie-Smith 2005
Clifford L. Levias 1996
Winward Lewin 2014
Belinda Luctricia Lewis 2005
Jessica L. Lewis 2017
Robert H. Lewis 2007
Robert W. Lewis 2005
Sharon D. Lewis 2013
Kevin Leysath 1998
Cislyn Lightbourne 1997
Willie J. Lightfoot 2005
Benjamin James Ligon 2005
Phyllis F. Likely 2002
William Likely 2007
Eraina Travet Linder 2002
Jacqueline M. Lindsey 2011
Jennifer Lindsey Kilburn 2007
Charlene Linzy 2018
Sherri Lise 2007
Bryan M. Little 2007
Horace Little 2008
Tameakia S. Little 2007
Diedra J. Livingston 2009
Rosa M. Lloyd 2004
Monica L. Locke 2000
Toni Lockhart 1997
Eric W. Logan 1999
Catherine D. Lonon 2007
Corey L. Lorenzo 2011
Cassandra Celeste Lott 2012
Myrtho Louis 1996
Mercedece Love 2022
Hellene Lovett 2011
Robert J. Lovett 2001
Charles T. Lowry 1993
Raquel D. Lowry 2016
Darlene L. Lowry-Sample 1999
Candice A. Lucas Ed.D. 2008
Frank L. Lucas 1995
Angela J. Lyman 2010
M
Kerrye S. Mack 2003
Tomicka Madison 2013
Tammy L. Major 2010
Ashleigh M. Mallory 2018
Carlos H. Manns 2004
Deborah B. Manns 2008
Patricia I. Marks 1993
Anthony L. Marshall Sr. 2001
Gwendolyn N. Marshall 2007
Melanie Marshall-Funchess 2005
Arian Martin 2013
Garfield Martin 2009
Meka N. Martinez 2019
Sheniece L. Martin-Stancil-El 2022
Patricia M. Mason 1995
Marilyn Mathis 1994
Rilla Mathis 2003
Ivan A. Matthew 2000
Tamiko M. Matthews 2022
Theodore R. Maxey 2012
Sabrina May 2015
Regina L. Maye 2001
Lance E. McByers 1996
Ti'ona I. McCauley-Lauture 2011
Shaniece McClaney 2017
Donald J. McCloud 2001
Elijah McCloud 2021
Mary Lou McCloud 1993
Aminah K. McCullough 2010
Antoine A. McDonald 2019
Natosha McDonald 2007
Duncan E. McElroye 2007
Craig B. McFadden 1994
Darcey McFarland 2009
Joe N. McGee 2007
Lynette L. McGee 2014
Dr. Celia A. Mcintosh DNP 2021
Alma M. McKee 2000
Cheryl J. McKeiver Ph.D. 1995
Herman McKinney 2008
Rosemarie Mckinney 2006
Dr. Kimberly McKinsey-Mabry 2011
Beverly J. McKnight 1997
Lannette McKnight 2009
Trelawney McKnight Jenkins 2017
Barbara D. McMillon 2000
Janson D. McNair 2003
Gwendolyn McNeil 1995
Sonya McNeill 1997
Cratrina Y. Meeks 2010
Prince A. Mercer 1996
Leonard L. Merritt 2012
Valencia S. Metcalf 2007
Brittany Miles 2018
Oscia A. Miles 2018
Selma J. Miles 2012
Dr. Mary L. Miller 2014
Ebony Miller 2013
Emma M. Miller 2006
Eva S. Miller 1997
Karima A. Miller 2018
LaTonya Miller 2002
Sharita Miller 2004
Sonja U. Mills 1999
Tiffany E. Mincey 2016
Kimberly Mitchell 2015
Martha Mitchell 1999
Rianne A. Mitchell 2015
Sashanna Mitchell 2018
Venessa M. Mitchell 2007
Anna Mitchell-Bain 2011
Michel F. Molaire 1992
Christina D. Molinero 2021
Walida Monroe-Sims 2022
Jeffery E. Moore 2003
Karen Y. Moore 2005
Tia Moore 2019
Joan L. Moorehead 2000
Magalene Moore-Holley 2011
Lorraine E. Morgan 1996
Cassandra B. Morris 2002
Linda Mae Morris 2008
Desiree Y. Morton 2005
Dr. Phyllis A. Moss 2008
Kwamaine A. Much 2015
Kingdom Mufhandu 2010
Dr. Rashid Muhammad 2011
Nolica T. Murray 2014
Kalam Muttalib Esq. 2000
Ernest J. Myers 2005
Jermayne D. Myers 2011
Judith A. Myers-Gell 2010
N
Shamicka R. Neeley-Joseph 2014
Camechia Nesmith 2007
Hysha R. Nesmith 2010
James A. Nesmith 2001
Brande C. Newsome 2003
Michael J. Newson 2009
Joyce W. Newton 1998
Loriane Ngarambe 2019
Belda Ngoy 2019
Allan G. Nisbeth 1997
Portia N. Nisbeth 2017
Matthew A. Njoku 1999
Brandi D. Noble 2011
Collette A. Noel 2008
Samuel E. Noel 2009
Nkem Norris 2012
O
Maria O'Brien 2022
Kabutey O'Cansey 2005
Princess N. Odonkor 2003
Jacquelyn Olivier 2002
William Olubodun 1996
Dianne E. Ostrander 2007
Tomeka R. Outlaw 1996
Darlene A. Overton 1997
Rejoyce A. Owusu 2015
P
Joy Pacheco 2013
Lawrence C. Pack 1993
Lenora L. Paige 2019
Mary E. Palmer 1994
Rhonda Parham 2004
Darryl Bernard Parker 2005
Marvin Parker Jr. 2014
Priscilla Parker 2007
Tramell D. Parson 2016
Sonia Pascoe-Lodge 2016
Sylvia A. Paul 1993
Harry W. Payne 2007
Natalie I. Payne 2012
Trevor A. Payton 2005
Agnes Perez 2000
Komekia E. Peterson 2005
Drusilla Peyton-Taylor 2001
Joan Phillips 1995
Choyce D. Pinckney 2012
Shirley A. Pipkins 2003
Shiressa M. Pittman 2003
Danielle Ponder 2006
Loretta A. Ponder 1994
Susan G. Poole 2017
Tracy M. Porter 1993
Larry Pough 1995
Annette M. Powell 2005
Arnetta Y. Powell 2004
Cynthia A. Powell 2005
Shawnice R. Powell 2011
Ulandus Powell-Quinn 2005
Ellen Maureen Powell-Smith 1997
Tanya H. Poyser 2008
Elizabeth Prescod 1999
Guerda Prophete 2001
Christopher James Pugh 2014
April L. Purdie 2004
Stanley L. Purdie 2003
Q
Tasha L. Quinn 2011
R
Dr. Narlene V. Ragans 2004
Kelli Ragin 2022
Saundra Ramadhan 2002
Beverly Randall 1995
Ellis LLoyd Randall Sr. 2009
Verdis Ranking 1994
Leslie M. Ray 1992
Gloria S. Read 2001
Lonnie Reaves 2017
David Reed 2002
Ben Reese 2011
Pamela Reese-Smith 2010
Dr. Tolley C. Reeves 2017
Deidre-Ann M. Reid 2016
Edith D. Reynolds 2009
Franklyn D. Reynolds 2005
William B. Reynolds 1996
Leo H. Rhodes Jr. 2004
Rhondalynn Richard 1993
Dr. Christine Richards 2016
Lavonne A. Richards Sr. 2017
Lisa T. Richards 2010
Stacey N. Richards 2019
Nikisha M. Ridgeway 2002
Towander R. Riley 2001
Kimberly A. Roberson 2010
Keilah Roberts 2013
Dorothy M. Robinson 2001
Eddie D. Robinson 2004
Lynette Robinson 2010
Matthew T. Robinson 2016
Peggy Robinson 2009
Darlene D. Rogers 2006
Karen K. Rogers 2001
Kristen T. Rogers 2018
Retha A. Rogers 2017
Isela A. Rohan 1995
Robert R. Rohan 2006
Linda C. Rosier 1992
Esther J. Rowe 2006
Alice R. Ruffin 1992
Hayward J. Rushing Jr. 2018
Valerie D. Russell 1999
Sylvia A. Ryndock 2001
S
Levar Sanders 2021
Kenneth C. Sayres 1999
Archeleus O. Scott 2021
Francine Scott 2009
Geraldine Scott 2016
Ja'Net R. Scott 2000
Kirmani K. Scott 2019
LaToya Scott 2015
Randy G. Scott 2015
Veronica Scott-Bliss 1994
Will Seals 2002
Annie C. Sealy 1996
Patrick Seche 1999
Everton R. Sewell 2008
Yolanda D. Sheffa 2017
Benita A. Shelley 2009
James M. Sheppard 1997
Nathaniel V. Sheppard 2018
Mana-Kroma Sherman 1992
Camille A. Simmons 2010
Jeffery D. Simmons 2000
Kamaria Simmons 2013
Katina A. Simmons 2017
Mark L. Simmons 2008
Teheran Karim Simmons 2005
Veldra R. Simmons 1994
Kyshia M. Simpkins-Baker 2000
Elliote L. Simpson 2017
Tandalaya P. Sims-Cochran 2010
Latanya R. Sinclair 2008
Chief La'Ron D. Singletary 2012
Anthony Sipp 2000
Kevin R. Sizer 2009
Marcy M. Sizer 2004
Yantee Slobert 2013
Barbara Smith 1994
Bernard S. Smith 2002
Bilel M. Smith 2010
Chiara T. Smith 2018
Jamian L. Smith 2000
Jamila D. Smith 2016
Joyce Smith 1998
Julian Z. Smith 2017
Leon Smith 1992
Lorienda J. Smith 2007
Marita J. Smith 2019
Mark C. Smith 2012
Marquita Smith 2008
Patricia L. Smith 2012
Paula E. Smith 1999
Robert C. Smith 2002
Robin B. Smith 1998
Ronald D. Smith 2000
Ronald D. Smith 2016
Shlon A. Smith 2016
Taj Smith 2019
Teresa M. Smith 2017
Toi Smith 2016
Valerie Snipe 1998
Wanda D. Snow 2008
Cynthia Snowden 2005
Dianne Snowden-Johnson 2008
Karen Snow-Holmes 2000
Peggy Snow-Tyson 2009
Brandy Solomon 2015
LaShawn M. Soto Rivera 2016
Tyrone W. Southerland 1992
Jackie Spencer 1995
Barbara J. St. John 2004
Tammy M. Stamps 1998
Patricia A Starks 2002
Marvin L. Stepherson 2003
Keenan J. Steverson 2010
Rev. J. Claud Stewart II 2000
Serena Stewart 2013
Sharon Stewart 2015
Linda Stewart-Wallace 2017
Andre Stokes 2019
Denise C. Stokes 2012
Michael D. Stokes 1997
Cicely V. Strickland-Ruiz 2010
Angelica C. Stringer 2012
Norman W. Strothers 2000
Lorenzo T. Surles 1992
Connie D. Sutton 1992
T
Deidre L. Taccone 2007
Grant Talley 1994
Maimouna Tamba 2017
Stanley Tate 2015
Jennifer L. Taylor 1992
Miracalle S. Taylor 2019
Sara I. Taylor 1998
Sharon R. Taylor 2012
Tiffiney Taylor 2008
Bonnie Taylor-Davis 1998
Adeanna A. Tazell 2017
Roxcie Teal 2017
Suzette Teferra 1998
Carol Terry 2007
Carole M. Theus 1996
Alexis J. Thomas 2016
Canella M. Thomas 2002
Catherine M. Thomas 2009
Golden E. Thomas 1992
Kathleen Thomas 1997
Lancelot P. Thomas 2014
Marilyn Drew Thomas 2013
Ne'Keya C. Thomas 2009
Regenail L. Thomas Sr. 2007
Rose M. Thomas 1999
Tashanda D. Thomas 2016
Arnita D. Thomas-McMillon 2018
Orlean Thompson 2000
Tonya Thompson 2011
Michelle E. Thompson-Taylor 2007
Marion Y. Thornton 1992
Rosalie Tillman 2010
Sanders Tisdale Jr. 2006
Valerie J. Tisdale 2009
Yolonda Tolbert 1998
Tori N. Toliver-Powers 2009
James Trammell III 1998
Carmen Travis 2010
Tiffany N. Travis 2011
Gloria A. Trott 2005
Barbara Turman 2019
Barbara Turner 1993
Wynndy R. Turner 2009
Anne Tutt-Denmark 2003
U
Jerome H. Underwood 1992
V
Sara L. Valencia 2012
Ronald Vallot 2004
Ryan VanAlstyne 2006
Marcia VanVechten 2002
Gladys A. Vasciannie 2007
Michael Vaughn 2019
David A. Vickers 2004
W
Carleen L. Wade 1994
Kallia Chamion Wade 2019
Cordelia E. Wade-Beasley 2016
Jeffrey L. Walker 2012
Rhonda Walker 2016
Toi Walker-Smith 2021
Gladys M. Waller 2005
Larry Waller 2007
Alicia D. Ward 2000
Karen R. Ward 2001
Henry L. Warfield 1996
Carolyn E. Washington 1997
Elaine Washington 2018
Hazel L. Washington 2000
Kathleen E. Washington 1996
Nikia J. Washington 2014
Melissa J. Waters 1998
Ruben B. Watson 1993
Stephanie D. Watson 2007
Bernadette L. Weaver 2010
Markelia Yvette Weaver 1999
Bobbie E. Welch 2019
Brittaney M. Wells 2015
Wilma C. Wheeler 2001
Berlin Whine 1992
Lacie White 2021
Alyssa S. Whitfield 2007
Anthony T. Whitlow 2002
Lisa Wideman 2021
Dominique M. Wilcox 2013
Bruce Wilder 2004
Angelette D. Williams 2005
Antwan Williams 2013
Avis R. Williams 2008
Christopher Williams 2009
Glenda J. Williams 2003
Janet Williams 1993
Leslie M. Williams 2002
Shanetta S. Williams 2015
Sheila M. Williams 2011
Shenise L. Williams 2007
Stanley J. Williams 1999
Tara N. Williams 2001
Teresa K. Williams 2000
Cherise L. Williams-Jordan 2012
Debrine A Willilams 2011
Kathiann A. Willis 2003
Beryl Wilson 2008
Calvert Wilson 2006
Catherine Wilson 2016
Cristal N. Wilson 2018
Ruth F. Wilson 2005
Traci C. Wilson 2006
Trisha Wilson 2021
Barbara B. Withers 1992
Shirley Y. Wooden 2019
Jacinta D. Worth 2012
Kanika F. Wright 2004
William Wright 2016
Trent T. Wynn 1998
Y
Tesfamicael Yohannes 1996
Rodney A. Young 1995
Z
Leesah Louise Zink 2012