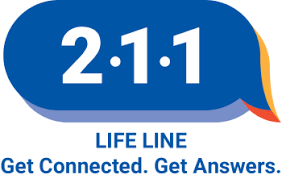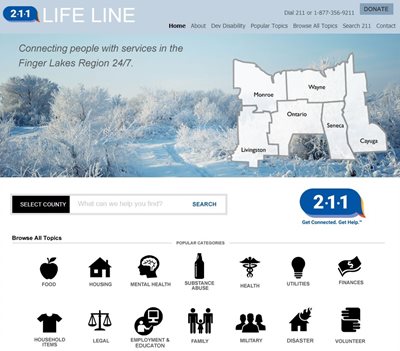 If you or someone you know is seeking assistance, please contact our Community Impact Fund partners at 2-1-1/LIFELINE. 211/LIFE LINE provides information and referral for human services and crisis/ suicide prevention services serving Monroe, Wayne, Cayuga, Ontario, Livingston, and Seneca County. 211/LIFE LINE is committed to providing compassionate service for those struggling and in crisis.
If you are looking for resources outside these six counties, please visit 211.org to find your local 211 page.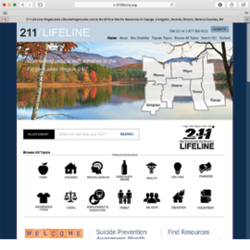 CLICK OR CONNECT
Search the United Way 2-1-1 online directory to find resources near you. Or, if you prefer, chat with a resource specialist online Monday through Sunday 8:00 a.m. - 11:00 p.m.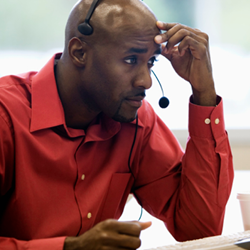 CALL
To get connected to a certified resource specialist, simply dial 2-1-1 from a cell or 1-877-356-9211 from a landline phone (TTY 1-866-385-6525).