United Way partners are trusted organizations that come together to enhance
HEALTH, EDUCATION and ECONOMIC MOBILITY. 
They have demonstrated effective service delivery with defined outcomes and measures of success.

We believe that strong and vibrant nonprofits contribute to a thriving region. The Nonprofit Toolkit is here to help United Way supported partners, as well as those seeking additional funding opportunities and resources.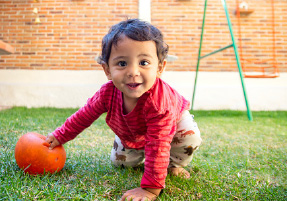 SUPPORTING SYNERGY
United Way's Synergy Fund helps our nonprofit partners explore connections to improve efficiency and better serve their clients and our community.

Synergy Grants offer technical assistance and implementation support for mergers and affiliations.
CRISIS SUPPORT: HUMAN SERVICES SUPPORT HUB
While our community is working through the challenges of COVID-19, there is a place for you to connect, collaborate, and request support from United Way and your colleagues in the nonprofit sector. Click here to learn about and join the Human Services Support Hub for COVID-19.
PARTNER RESOURCE CENTER
Thank you for partnering with United Way to serve our community. Please click the link below to find the United Way partner logo and materials, reporting information, story submission and more. 
Learn more>>
FUNDING OPPORTUNITIES
United Way aims to meet the immediate needs in our community today, while preparing for and addressing the evolving challenges our community will face tomorrow. Our focus remains on impact, alignment and accountability in all that we do to serve the Greater Rochester and Finger Lakes region.

United Way invests in multi-year grant partnerships with 53 program partners while also providing dynamic line of support that is nimble and responsive to immediate and emerging community needs.
IMPACT GRANTS
We invest in local, effective, results-oriented programs that focus on improving Health, Education and Economic Mobility over a three-year period. 
INNOVATION GRANTS
We are committed to supporting immediate and emerging community needs with short-term grant funding that focuses on strategic partnerships, social innovation, neighborhood support, synergy, and crisis response.
VOLUNTEER, FUNDRAISING & CAPACITY BUILDING RESOURCES
United Way provides a variety of volunteer connections, fundraising opportunities, and capacity-building resources to local nonprofits. Check out the resources below. 
VOLUNTEER UNITED
Connect and match dedicated volunteers and corporate groups with local nonprofits that need an extra hand, or are seeking support for specific projects and volunteer opportunities.
DAY OF CARING 
Be a part of the region's largest annual day of service in May, with more than 5,000 people from 150 local companies volunteering at 200+ nonprofit project sites to garden, paint, clean, read to kids, and more.
BOARDSTRONG BOARD MATCHING
Strong, effective board service leads to strong, effective nonprofits. BoardStrong is a board training and matching service for local leaders to connect with opportunities to share their time and talents with organizations seeking robust volunteer leadership.
ROC THE DAY
A 24-hour community online giving extravaganza that adds an extra boost to the bottom line of hundreds of local nonprofits. Registration is open each October and ROC the Day happens on #GivingTuesday. 
CAPACITY BUILDING
Training, technical assistance, research, and best practice information is available to support operations in the nonprofit sector. We are excited to partner around training opportunities so that together we can learn about issues that may affect day-to-day service delivery. 
COMMUNITY INITIATIVES
In addition to supporting a strong network of partners to meet community needs, United Way believes in forming partnerships among public and private organizations to find solutions for local challenges. Each year, millions of dollars are invested into these programs and initiatives to help build a stronger, greater region.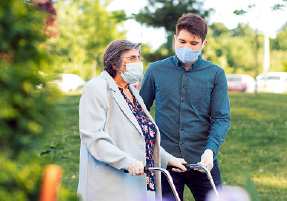 DONOR OPTIONS APPLICATIONS
United Way provides a valuable philanthropic service to hundreds of health and human service programs in the region by collecting, processing, and transferring donations on their behalf through our donor designation programs.
 
Applications for Donor Options are closed for 2021.  The next round of applications will reopen in Summer 2022.
Click here to see a full list of United Way donor options agencies.

Click here for donor options application FAQs.

If you are currently a United Way Donor Options partner, click here for Frequently Asked Questions.