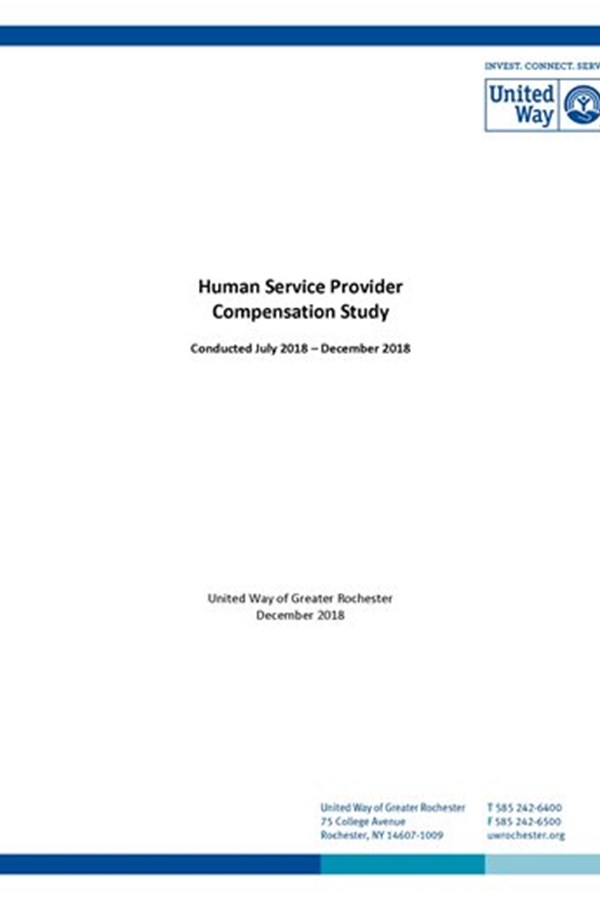 HUMAN SERVICE PROVIDER COMPENSATION STUDY
United Way conducts this study as a service to our community because we believe a strong nonprofit sector is vital to the overall success of our region. This study is designed to serve as a resource for human service organizations across Monroe County to benchmark current compensation trends and help inform decisions for staffing, benefits, time off and position-specific compensation. It is specific to the human service sector and is updated every five years. The goal is to attract and retain top talent that will ultimately help organizations fulfill their missions and enhance our community efforts.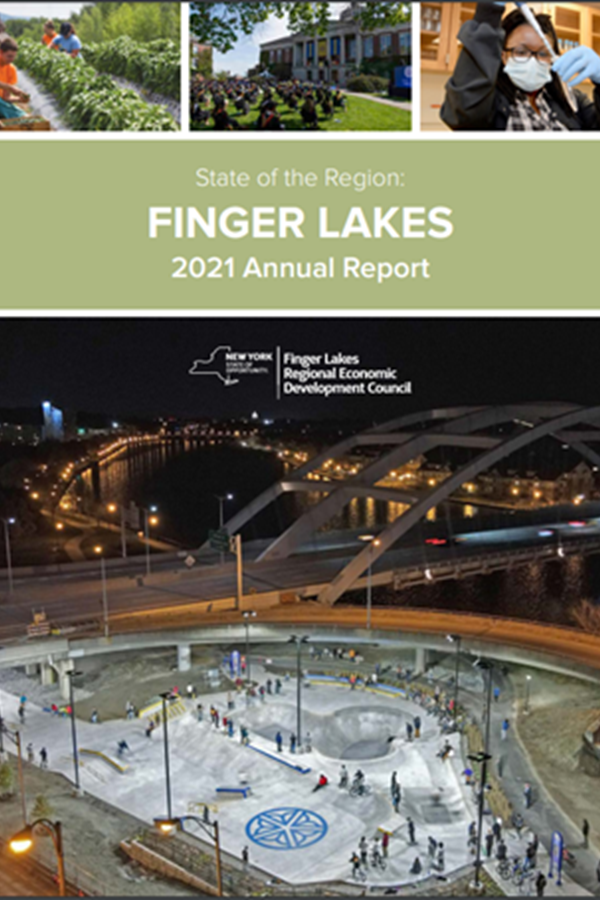 State of the Region: FINGER LAKES 2021 Annual Report
The Finger Lakes Regional Economic Development Council (FLREDC) strategic plan aligns with New York's statewide four-pronged economic strategy and reflects the comprehensive nature of our region's industry strengths. On the ground, expertise from the community and private sectors across the region advises our work to ensure clarity in vision and action to keep the Finger Lakes Region moving forward for all.
Over the last ten years the FLREDC has helped address many statewide priority initiatives. Much of that work continues, but this year's FLREDC annual report includes detailed updates on a few: Workforce Development (including associated barriers like childcare and broadband/digital access), Life Sciences, Downtown Placemaking, and Environmental Justice (as included in the new Economic Justice section later in the report).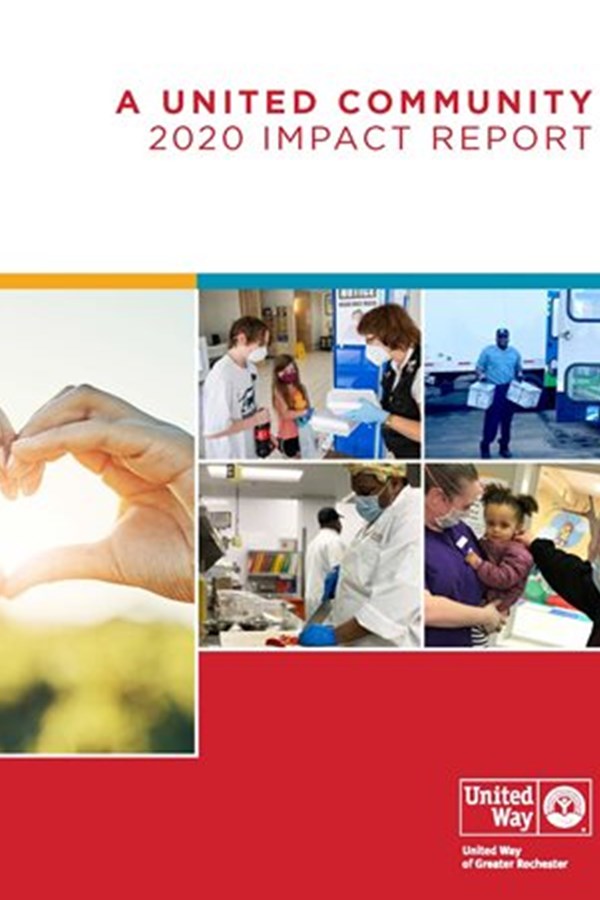 A UNITED COMMUNITY: 2020 IMPACT REPORT
Our 2020 Impact Report provides a glimpse of what we collectively accomplished last year with the generosity, support and collaboration of so many individuals like you. Hundreds of companies and thousands of people helped make all this possible. Thank you!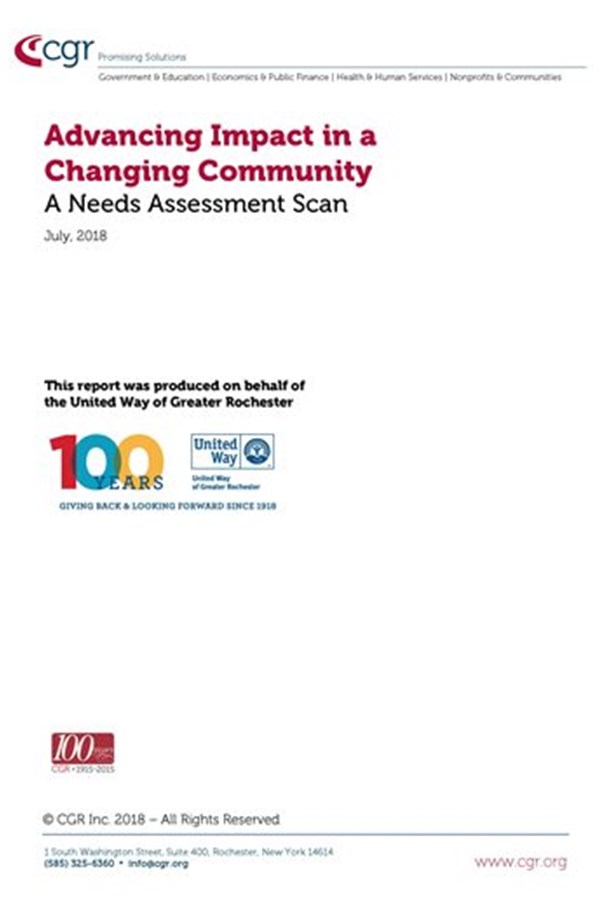 COMMUNITY NEEDS ASSESSMENT
Our partners at CGR conducted a community needs assessment to help guide our new investment plan to begin in August 2020. The report is a compilation of local needs and data, and can be a useful resource for community investments and strategy.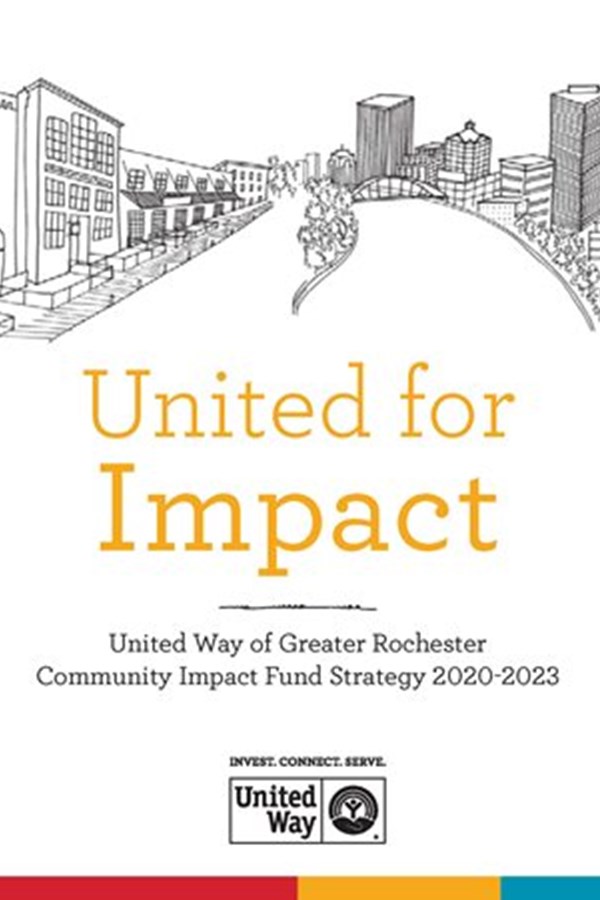 UNITED FOR IMPACT
United Way has developed a strategy that meets the immediate and emerging needs of the people and organizations we serve. It is a culmination of 18+ months of listening, learning, doing, analyzing and listening more.