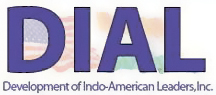 Thanks to the overwhelming response, the 2023 DIAL class is full.
For more information on this or next years program please contact Bijal Takkar or Abhas Kumar at abhask@niitmts.com.
---
The DIAL (Development of Indo-American Leaders) program is founded by I.C. Shah and volunteer-led in partnership with United Way to provide leadership training. The primary focus of the DIAL Leadership Program is the development and application of effective leadership skills and competencies in one's professional and volunteer pursuits. The connections, experience and relationships built throughout DIAL are invaluable to individuals, organizations and our entire community as we all come together to help the region thrive. 
PROGRAM INFORMATION
DIAL is a one-day program that includes various speakers covering topics such as board governance, fundraising, PR, networking, mentoring, and much more.

The training is FREE with breakfast and lunch included.
PROGRAM REQUIREMENTS
Attend the DIAL training session and participate in the program to the best of my ability.

Following the training session, coordinate meetings with my assigned mentor to discuss community leadership opportunities.

Use the DIAL training to expand my role as a community leader.

If placed on a board, committee or community project, serve for at least one term.

Allow DIAL to include my name in its volunteer opportunities database.
If you have any questions or need additional information, please contact DIAL Chair, Bijal Thakkar, at (512) 289-6389 or bij55@hotmail.com.