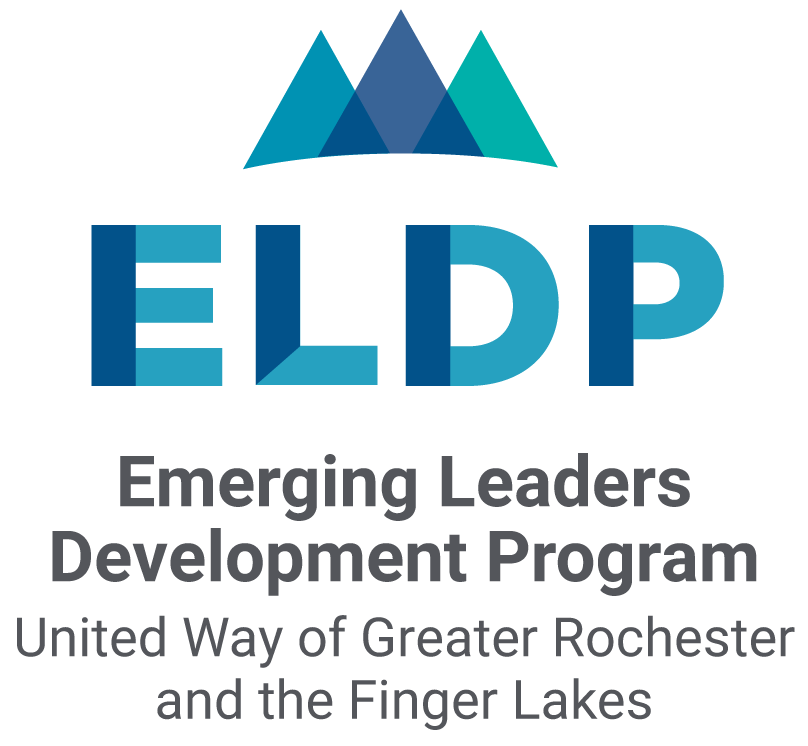 2023 Leadership Development Program Registration is closed for 2023.
Program Dates are November 8, 9, 13, 15, 17 in-person at United Way (75 College Ave)
Classes run 8 AM - 4:30 PM
Application Deadline is May 31, 2023
Orientation is November 6 from 10-11:30 am via zoom
United Graduation Celebration December 6
United Way's Emerging Leaders Development Program (ELDP) was established to identify, train, and promote local emerging leaders between the ages of 21 and 40 for placement on boards, committees, and community projects, and in policy-making positions, to ensure the region and its organizations are tapping the full potential of our resident young professionals. 
 
The primary focus of ELDP is the development and application of effective leadership skills and competencies in one's personal, professional, and public service pursuits. The connections, experience, and relationships built throughout ELDP are invaluable to individuals, organizations, and our entire community, as we work together to help local organizations thrive.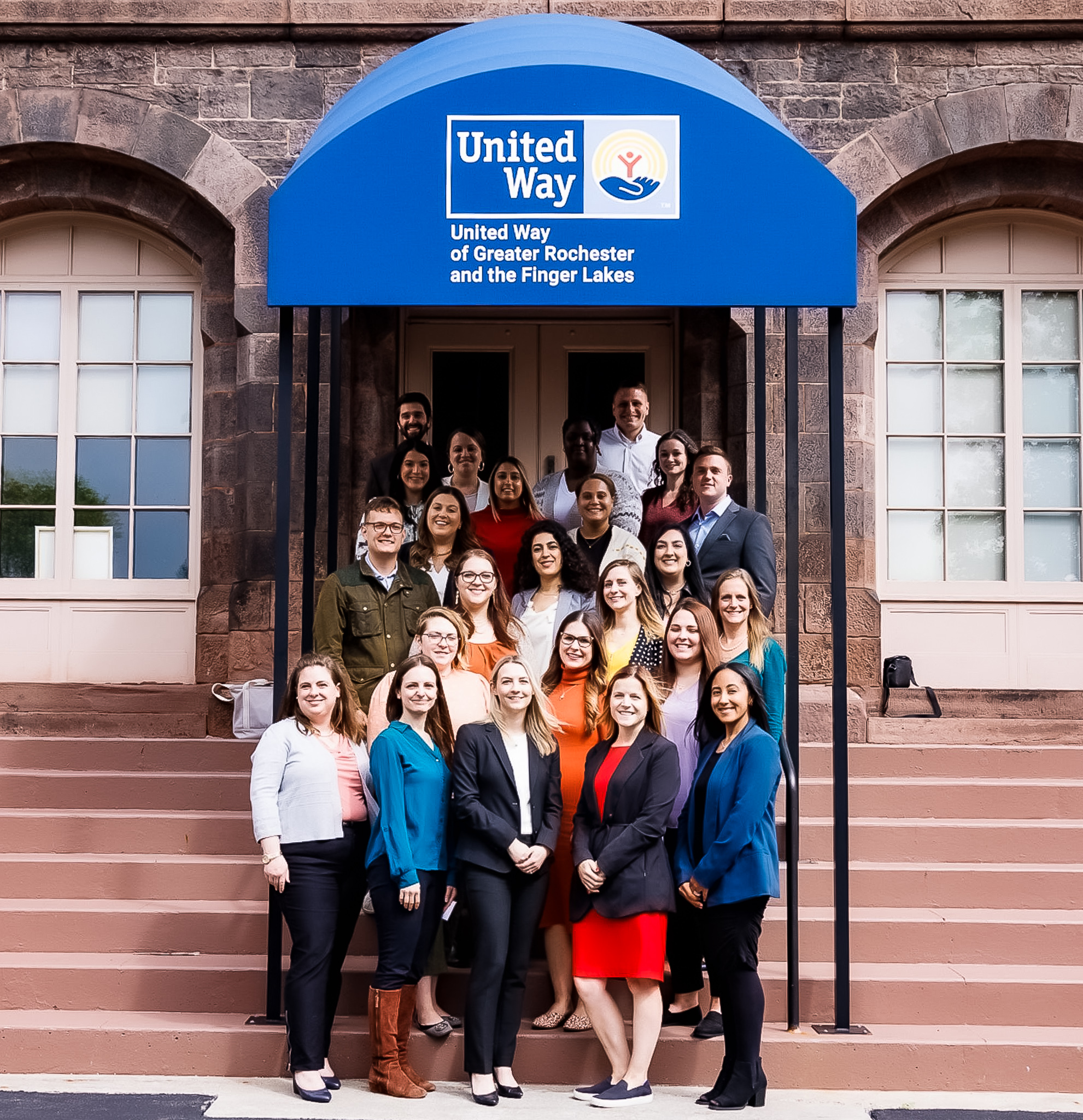 Emerging Leaders Development Program Class Lead Amanda Sanfilippo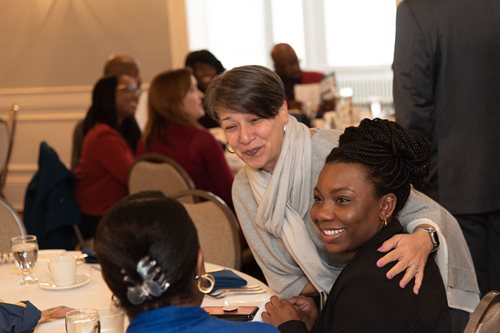 PROGRAM INFORMATION
Five-day training
Program cost is $399
Encourages community awareness, leadership, and networking
Curriculum topics include Communication, Leadership, Decision-Making, Conflict Resolution, Self-Leadership, Diversity, Equity, Inclusion, & Belonging, and Board Membership Responsibilities
"We come from multiple sectors - from for-profit, not-for-profit, higher education - and after about 3 hours and an improv class later, we became a group of colleagues and friends."

– 2019 ELDP Graduate, Margaret Whelehan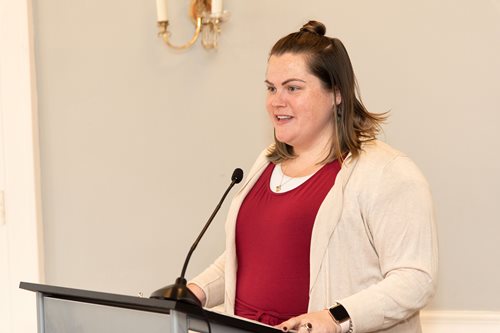 I want to help support United Ways Leadership Development Programs
If you have any questions or need additional information, please contact Dr. Sheila Strong at (585) 242-6554 or leadershipdevelopment@unitedwayrocflx.org

 A SPECIAL THANK YOU TO OUR SPONSOR

                      

MANY THANKS TO THE VOLUNTEER LEADERSHIP OF THE ELDP STEERING COMMITTEE
Melisza Campos
Wegmans Food Markets, Inc.

Raquel Lowry
City of Rochester

Carla Quackenbush
Rochester Institute of Technology

Chris Phelps
Wegmans Food Markets, Inc.

Andrew Powers
YMCA of Greater Rochester

Victor Sanchez
University of Rochester
Margaret Courtney
Monroe County Systems Integration Project
A
Amanda E. Alonci 2019
Laura B. Andino 2019
Leanne D. Andre 2021
Fred A. Applewhite 2018
Daniel J. Arena 2019
B
Michael Baker 2019
Christopher Bechle 2022
Stephanie L. Benway 2019
Nicole Berman 2019
Katherine Blum 2022
Michelle Branciforte 2022
Jacob Braniecki 2022
Caleigh Bridgeman 2018
C
Katherine A. Carr 2021
Stephanie Coffman 2021
Kerry Conner 2019
Margaret Courtney 2019
Caitlyn Crowder 2022
D
Dawn Davison 2022
Stephen DeVay 2018
Ashley N. Doerzbacher 2022
Joelle L. Dupont 2018
Sarah Dupre 2022
E
F
John C. Fornof 2019
G
Katelyn M. Gelser 2022
Maryam Ghanbari 2022
Craig D. Gingerich 2018
H
I
J
Caroline E. Jaeckel 2022
Shlon D. James 2019
Amarinder Jaswal-Bains 2022
K
James Kemnitz 2022
Amanda K. Koszelak 2018
L
Mary Leo 2018
Joseph Leone 2019
Margaret Liljedahl 2019
John C. Loury 2018
Haley J. Ludwig 2018
M
Chelsea L. Manahan 2021
Macie McGowan 2022
James C. Melia 2018
Rebekah Meyer 2019
Amy Mihalakas 2018
Valery Molongo 2019
Stephanie F. Montero 2021
Margaret J. Mooney 2019
Nolica T. Murray 2018
Jacqueline A. Mykins 2018
N
Loriane Ngarambe 2018
Lisa M. Nolan 2021
Karin E. Nowicki 2022
O
Hatice Onogul 2019
Tyler O'Reilly 2019
Jasmine Osborne 2019
P
Adam O. Pare 2019
Talasha Pearson 2018
Deidra L. Powell 2018
Q
R
Alyson A. Raco 2021
Tiffany E. Ramos 2018
Jordyn Rizzo 2022
Carrie Rodriguez 2021
Jacqueline C. Ryan 2019
S
Amanda J. Sanfilippo 2022
Amanda Santacroce 2019
Joseph M. Sayre 2018
Devone Scala 2022
Cady E. Schneible 2021
Daniel C. Schneiderman 2019
Mona A. Seghatoleslami 2018
Joseph C. Seroski 2019
Kellie Shaw 2021
Ashlee Shoemaker 2019
Tracey L. Siebert-Konopko 2018
Emily Smith 2019
Stephanie C. Snow 2018
Megan Sokolow 2022
Hannah R Sonner 2021
Alanna Stage 2018
Jeremy J. Stein 2018
Amanda Stenson 2022
Shannon Swiatek 2019
T
Shameka P Taylor 2018
Adeanna A. Tazell 2018
Eric D. Thomas 2022
Audrey Toeper 2019
Karelyn Torres-Rivera 2021
Luke A. Trader 2021
Ryan Trevas 2022
U
V
Alba VanDelinder 2021
Chloe Vazzana 2022
W
Briana Watson 2019
Shani Wilson 2018
Danielle I Winkler 2021
X
Y
Z