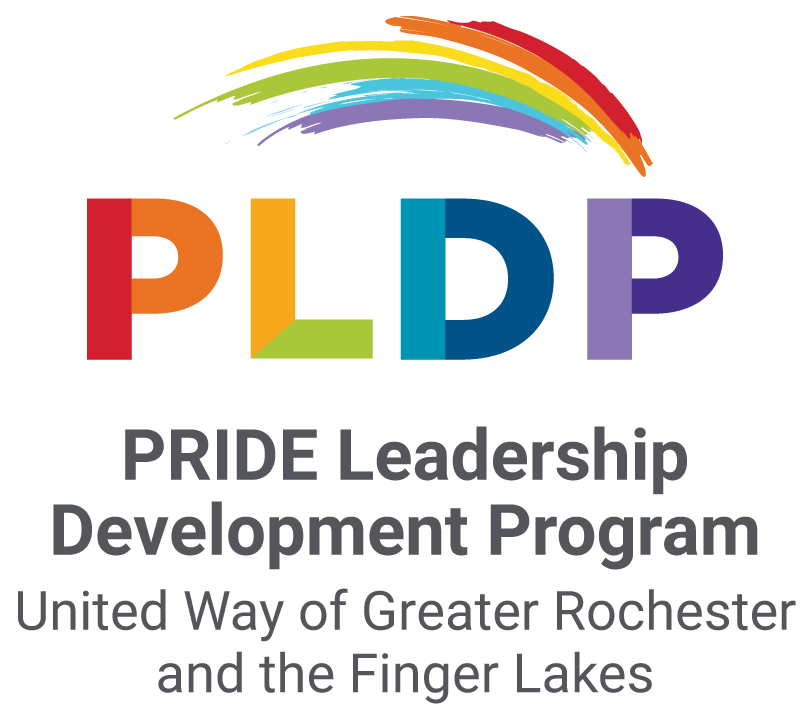 2023 Leadership Development Program Registration is closed for 2023.  
Program Dates are November 27, 28, 30 and December 1 and 4 in-person at United Way (75 College Ave)
Classes run 8 AM - 4:30 PM
Application Deadline is May 31, 2023
Orientation is November 14 from 10-11:30 am via zoom
United Graduation Celebration December 6
United Way's Pride Leadership Development Program was established to identify, train, and promote the placement of LGBTQ+ Individuals on boards, committees, community projects, and policy-making positions in order to ensure the community and organizations are tapping the full potential of the LGBTQ+ community.

Nonprofit board members are often passionate about the objectives of the organization, but it takes more than passion to govern a nonprofit organization. Board members must understand their role within the organization, fundraising tools, and management techniques. As professionals in your field, this leadership training will help you become acclimated to your role as a volunteer, community leader, a board member and enhance your problem-solving skills.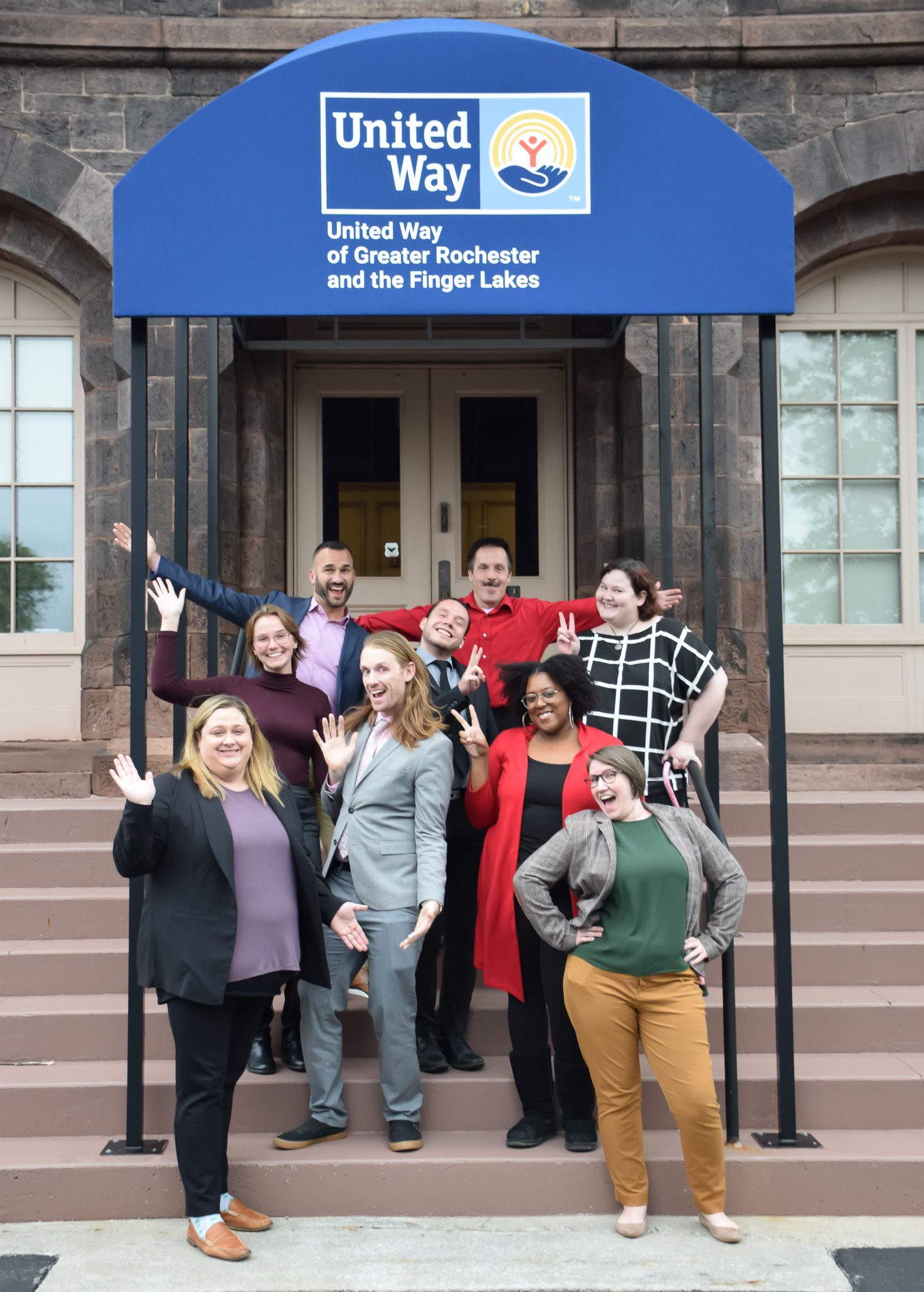 Pride Leadership Development Program Class Lead Dean Watson
PROGRAM INFORMATION
Five-day training
Program cost is $399
Encourages community awareness, leadership, and networking in the local community
Curriculum topics include Communication, Leadership, Decision-Making, Conflict Resolution, Self-Leadership, Diversity, Equity, Inclusion, & Belonging, and Board Membership Responsibilities
Graduation and Volunteer Board Fair will local nonprofits are held in the fall
I want to help support United Ways Leadership Development Programs
HAVE QUESTIONS? WE ARE HERE TO HELP!
If you have any questions or need additional information, please contact Dr. Sheila Strong at (585) 242-6554 or leadershipdevelopment@unitedwayrocflx.org
A
Julia Acosta 2015
Dennis Adey 2021
Leslie A. Alvarado 2016
Sady Y. Alvarado-Fischer 2015
Carol A. Antinore 2015
B
Lisa A. Ball 2018
Brian Michael Bartlett 2019
Nathan Bense 2021
Paul D. Birkby 2015
Andrew J. Blythe 2018
Colleen E. Bober 2019
Donna C. Burke 2019
C
Lisa M. Cichocki-Lalka 2016
Donna Cohen 2019
Jessica L. Cohen 2019
Chloe S. Corcoran 2018
Sim Covington, Jr. 2020
Allie Renee Cowie 2019
Dr. John P. Cullen 2015
D
Adrian Dejesus 2015
Michelle L. DeVito 2015
Janet Donner 2015
Kaitlyn A. Dreeson 2019
James Dukette 2018
E
Carol M. Ebersole-Weiss 2016
Kellie J. Engelmeier 2019
F
Jamie Fazio 2016
Donna Forsyth 2015
Christiney J. Fraguada 2020
Andrew Freeman 2020
G
Benjamin M. Garcia 2021
Dina Giovanelli 2016
Frank M. Giudice 2022
Greer Gladney 2016
H
Marie Halpin 2016
Katelyn C. Hamilton 2021
Kathleen A. Hart 2016
Erica Henderson 2019
S.M. Darling Hernandez 2020
Timothy James Xavier Hill 2019
Shealynn R. Hilliard 2022
Megan Honeck 2020
Jonathan Hoose 2015
J
Keith Jensen 2022
Kamryn Jerrel 2020
Samuel Jett 2018
Paul G. Johnston 2022
Nia N. Jones 2019
Jonathan Jordan 2020
Dr. Matthew P. Juda 2018
K
William H. Kelly Jr. 2015
Meredith M. Kipp 2016
Mara E. Kouides 2019
L
Rudolph Lott Jr. 2020
M
Marcia A. Maar 2016
Kristen A. MacKay 2016
Scott R. MacPherson 2016
Sarah N. Mangan 2022
Shira M. May 2015
Laurel McCarthy 2022
Jonathan J. Meagher-Zayas 2021
Lauren R. Merklinger 2016
Nathaniel Mich 2019
Dr. Lauryn T. Minter 2020
Loren M. Montrallo 2021
Andrew S. Moran 2019
N
O
P
Gregory Palatas 2018
Evelyn Parker 2015
Annemarie Pawlowski 2021
Damita Peace 2016
Manuel Pena 2016
Eric H. Phamdo 2018
Lauren T. Picariello 2020
Q
R
Colleen M. Raimond 2015
Coriander W. Rainbeaux 2019
Cheri A. Reed-Watt 2019
Shannon Robb 2021
Analisa Rogers 2016
S
Jennifer J. Sahrle 2021
Victor H Sanchez 2018
Victor Antonio Santiago 2018
Joseph L. Searles Jr. 2015
Chanel Snead 2022
Susanna L. Speed 2020
Ann M. St. Rose 2015
T
Sarah Thompson 2022
Brenda Thorpe 2020
Nelida I. Torres 2020
U
V
Vilma L. Vendrell 2020
Necole M. Vitale 2018
W
Mark D. Wagner 2015
Todd M. Waite 2016
Samuel R. Waters 2018
Sean Patrick Watson 2022
Bess Watts 2016
Jessica L. Wilkie 2016
Justin V. Wilson 2016
Cara Wood 2018
Emma Woodward 2016
X
Y
David L. Young 2016
Z
Sean A. Zeck 2020