The Tocqueville Society is United Way's premier giving network, comprised of donors who give an annual gift of $10,000 or more each year. Tocqueville Society members set an extraordinary example of leadership and generosity for our community.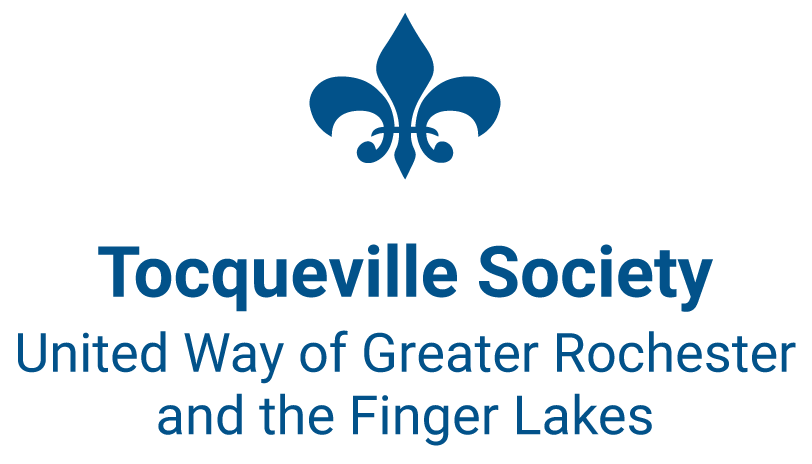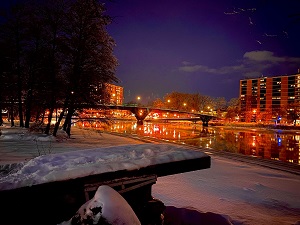 BENEFITS OF MEMBERSHIP
United Way Tocqueville Society members make a profound impact on the community with purposeful giving that creates meaningful solutions for hundreds of thousands of local people in need. In addition, members enjoy:
Invitations to exclusive Tocqueville Society and leadership giving events throughout the year
Recognition in United Way publications
Invitations to networking, volunteer and business development opportunities
Opportunities to connect with others who share your passion to improve our community
Stories and updates about how your gift is making a difference in our community
The Tocqueville Society, named after philanthropist Alexis de Tocqueville pictured here, began 32 years ago with 22 inaugural members. Today, it has grown to nearly 250 members who make an annual commitment to help the region thrive. Your Tocqueville Society membership connects you with hundreds of the most influential community leaders in the region.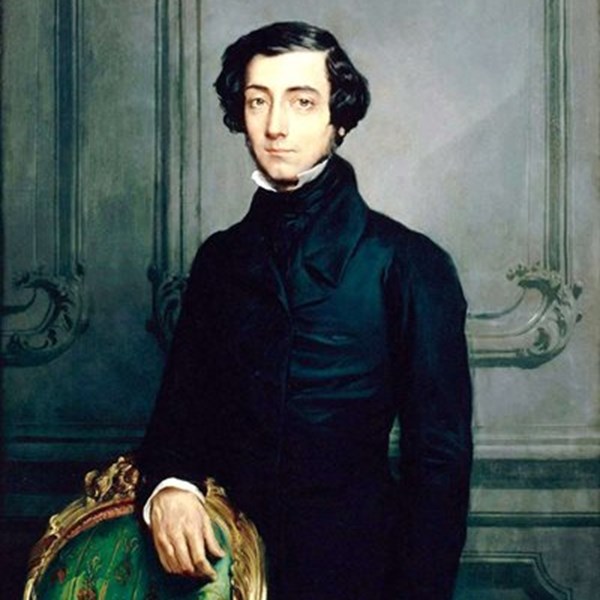 Use the button to make a gift today or contact United Way's Senior Major Gifts Officer at (585) 242-6446 or
Lynn.Brunell@unitedrocflx.org
to get started.
You can also Fast Track your gift to help you evolve your philanthropic goals as you continue to increase your giving level. When you take advantage of Fast Track, you will be fully recognized as a member of United Way's Tocqueville Society, invited to select events and listed as a leadership donor. Fast Track members give $5,000 in first year of membership, $7,500 in year two, and $10,000 in your third and final Fast Track year.
Thank you to the following donors who connect with United Way's Tocqueville Society through their gift of $10,000 or more each year. The Society is named for Alexis de Tocqueville who praised our country's spirit of volunteerism and philanthropy. As United Way's premier giving network, the Tocqueville Society connects the investments of Rochester's most philanthropic leaders to build a stronger, greater Rochester.
Mr. & Mrs. Sanford Abbey
Diane Ahlman & George Smith
Gerald & Betsy Archibald
Ashley Family Foundation
Burt & Barbara August
Mr.* & Mrs.* Burton S. August Sr.
Mrs. Charles J. August
Ms. Jan August
John & Jane August
Mr. & Mrs. Robert August
Bruce B. & Marcia V. Bates
Marty & Jill Birmingham
Mr.* & Mrs.* Martin F. Birmingham
John Boettcher
Christopher & Gail Booth
Ted & Peggy Boucher
Allen* & Joyce Boucher
Patrick & Laura Bourcy
Nancy & Joe Briggs
Estate of Edward M. Bronner
Doug Brush
Jim & Carmen Brush
Peggy Buckel
William A. & Anne Sevier Buckingham
Daniel J. & Denise M. Burns
Mary Ellen Burris
Julie Camardo
Alan Cameros
Virginia & Carl Carballada
Russell & Jane Chapman
Mona Chitre
Thomas & Barbara Clark
Jose & Karen Coronas
Dave Corsi & Michelle Walczak Corsi
Jeff & Sue Crane
Glover Crask Charitible Trust
Tom & Claire Crilly
Joyce Crofton
Dick & Carol Crossed
Donald & Deborah Culeton
Mike & Tammy Cullen
Patrick & Joell Cunningham
Chris & Jill Czarnecki
Christopher D'Angelo
Rick Dastin
Davenport-Hatch Foundation, Inc.
Mike & Kristen DeCory
Dave & Donna DeLaus
Jack & Donna DePeters
Joel & Katy DiMarco
John & Deborah DiMarco
John & Susan DiMarco II
Richard & Alberta DiMarco
Richard & Allison DiMarco
Tom & Jeanine DiNardo
Lauren Dixon & Michael Schwabl
Mr. & Mrs. Richard J. Dorschel
Jane & Zeke Duda
Joseph & Shirley Eberly
Bill Eggers & Deborah McLean
Mr. & Mrs. Trevor W. Ewell
George M. Ewing, Jr.
Marian M. & Max M. Farash Estate
Robert Farr
Mrs. Joan Feinbloom
Dave & Nance Fiedler
Mr. & Mrs. David* Flaum
Sally & Benn Forsyth
Timothy D. & Susan A. Fournier
Mr. & Mrs. Emerson U. Fullwood
Andy & Karen Gallina
Estate of Carolyn Werner Gannett, in memory of Mr. & Mrs.
Frank E. Gannett
David & Patricia Gardner
Marty & Cathy Gardner
Kevin & Nancy Gavagan
Andy & Jacquie Germanow
Joanne Gianniny
John & Sarah Gibson
Estate of Henry E. & Emily L. Gillette, in memory of Henry E.
& Emily L. Gillett
Mr. & Mrs. R. Thompson Gilman
Deborah G. Goldman
William & Rhonda Goodrich
Michael & Debbie Gordon
Christopher M. Gorecki
Estate of Jack L. & Irene T. Gorham
Ann & Jim Gould
George & Ann Grobe
George & Mary Hamlin
James & Donna Hammer
Haverstick Fund
Brian & Jean Hickey
Walter B. D. Hickey Jr.
David C. & Patricia M. Hinkle
Susan & Chris Holliday
John & Seana Holtz Foundation
Edward Hourihan & Bridget Dee
Ms. Mary Lou Huff
Michael & Meredith Hurley
Ali Hussain
Ray & Erika Hutch
Frank* & Jeanne Hutchins
Bradley Jensen
Ted & Yudelka Jordan
Rufus & Amy Judson
Thomas & Elisabeth Judson
Barbara M. Kelley & Thomas P. Riley
Donald M. & Susan B. Kitchen
William & Sheila Konar Foundation
Barbara & Jack Kraushaar
Dolores & Brad Kruchten
Thomas & Elizabeth Kubiak
Adam & Pat Lamb
Gregg & Susan Layer
R. Wayne & Beverly LeChase
Nelson & Nancy Leenhouts
Dr. Steven & Mrs. Fraida Levinson
Deerajnath Lingutla & Roopa Yarlagadda
Joanne Julian Lobozzo
Joe Lobozzo
Daniel & Nancy Loughran
James R. Low
William & Sharon Mack
Kevin Magliato
Mr. & Mrs. Daniel W. Mahar
Len Maley
Faheem & Laurie Masood
Robert Maybee
Ann & Pat McCormick
Gilbert K. McCurdy
Anonymous McCurdy Capital
Jett Mehta
Jim & Kathi Milch
Sanford & Jill Miller
Jim & Barbara* Minor
David & Jean Mitchell
Marty & Darcy Mucci
Gary & Karen Muisus
Carol S. & Thomas J. Mullin
Bill & Lamar Murphy
Kathleen Muscato & Jack McGowan
Richard Nangreave & Olga Mendez
Kathy & Ted Nixon
Angelo & Diana Nole
Lewis Norry
Linda & Peter Obourn
Jeanette & Rusty Olson
Virginia S. Pacala
Walter & Barbara Parkes
Matt & Laurel Parrilli
John & Lisa Perrotti
Ed & Ann Pettinella
Doug & Diana Phillips
Dr. Cynthia Reddeck- LiDestri & Mr. Giovanni LiDestri
Tom & Betty Richards
Mike & Linda Riordan
Mauricio & Bess Riveros
Tom & Tammy Rogers
Stephen Roll
Geoff & Janet Rosenberger
Lee Rosenthal
Susan Rosenthal, MD
John Rumsey
Bud & Joan Rusitzky
Tom & Ellen Rusling
Victor & Eileen Salerno
Ron & Sharon Salluzzo
Richard & Jennifer Sands
The Sands Family Foundation
Philip & Carole Saunders
Jaime & John Saunders
Kyle & Nicole Sayers
Bill & Barbara Schreiber
Jon L. & Katherine T. Schumacher
Molly & Edward Shill
Dan & Donna Shultz
Frank & Ruth Sklarsky
Mary Smith
Suzanne & Theodore F. Spall Jr.
Elizabeth Stauderman
Christopher Stenzel
Kevin & Jennifer Stickles
Bob & Gayle Stiles
Sharon Stiller
William & Tammy Strassburg
Dutch Summers & Sandy Parker
David & Maura Sykes
Mr. Robert F. Sykes
Terry & Sherri Taber
Bob & Amy Tait


Tay Thoman
Estate of George & Elizabeth ToddLaura Tomeny
Susan & Robert Touhsaent
John Urban
Greg & Deb Vangellow
Ed Wardrop
Bob & Linda Wayland-Smith
Colleen Wegman & Chris O'Donnell
Danny Wegman
Nicole Wegman & Jason Wehle
Philip & Ann Wegman
Karl Wessendorf & Nannette Nocon
Anne Whitman*
Wile Memorial Fund
Susan & Paul Wilkens
Tom & Colleen Wilmot
Tom & Heather Wurzer
Bob & Linda Yawman
Dorothy M. Young*
Ron Zarrella
Laurie Zaucha
Eric I. Zeller
Anonymous (13)