The Tocqueville Society is United Way's
 

premier giving network, comprised of donors who give an annual gift of $10,000 or more each year. Tocqueville Society members set an extraordinary example of leadership and generosity for our community.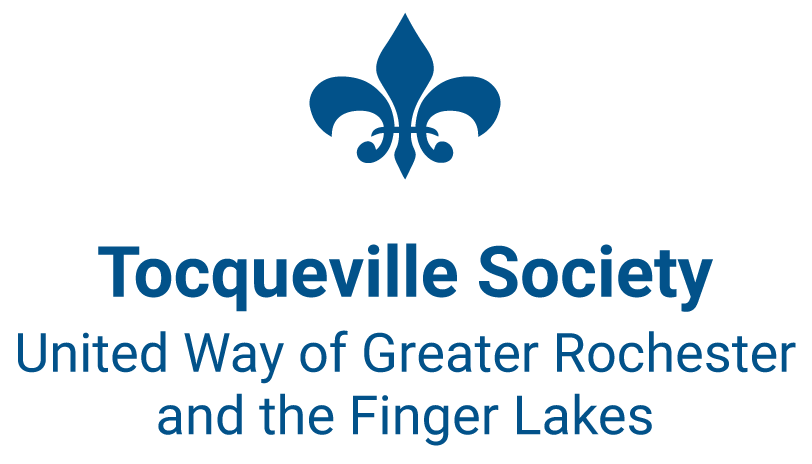 "I am so proud of United Way, and what this organization does for everyone in our community. It is so necessary. I am so proud to be associated with United Way." – Andy and Karen Gallina, 2022 Tocqueville Society Award Recipients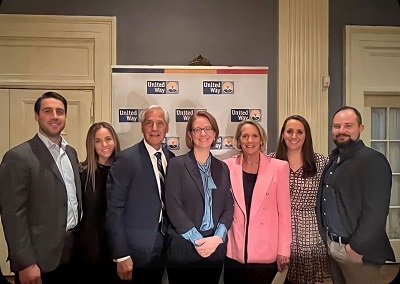 BENEFITS OF MEMBERSHIP
United Way Tocqueville Society members make a profound impact on the community with purposeful giving that creates meaningful solutions for hundreds of thousands of local people in need. In addition, members enjoy:
Invitations to exclusive Tocqueville Society and leadership-giving events throughout the year

Recognition in United Way publications

Invitations to networking, volunteer and business development opportunities

Opportunities to connect with others who share your passion to improve our community

Stories and updates about how your gift is making a difference in our community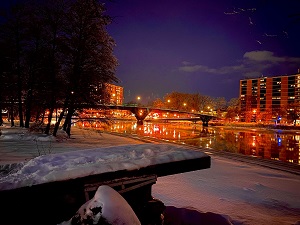 The Tocqueville Step-Up Program is a new path to become a member of United Way's Tocqueville Society. The Step-Up program provides an extended, six-year track so you can participate in United Way's premier giving society while gradually growing your impact in our community.
Created for those committed to supporting meaningful and lasting community impact, the Tocqueville Step-Up Program helps supporters scale their giving into transformational philanthropy.
Upon making your first gift of $2,500, you will be considered a Tocqueville Society member and join over 200 of the most influential community leaders in the region. The Step-Up Program allows you to grow your giving over a six-year period, all while being recognized as a Tocqueville member and part of a community of our most generous donors.
You can also Fast Track your gift to help you evolve your philanthropic goals as you continue to increase your giving level. When you take advantage of Fast Track, you will be fully recognized as a member of United Way's Tocqueville Society, invited to select events and listed as a leadership donor. Fast Track members give $5,000 in first year of membership, $7,500 in year two, and $10,000 in your third and final Fast Track year.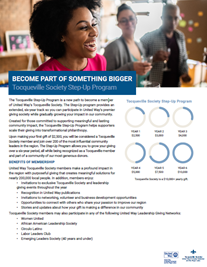 The Tocqueville Society, named after philanthropist Alexis de Tocqueville pictured here, began 32 years ago with 22 inaugural members. Today, it has grown to nearly 250 members who make an annual commitment to help the region thrive. Your Tocqueville Society membership connects you with hundreds of the most influential community leaders in the region.
Use the button to make a gift today or contact United Way's Senior Major Gifts Officer at (585) 242-6446 or
Lynn.Brunell@unitedrocflx.org
to get started.