Women United comprises the region's most inspiring, proactive women leaders dedicated to building a more robust, greater community for all to live, work, play, and thrive.
It's easy to become a Women United member with an annual donation of $1,000+ ($20 per week)!

Members enjoy several benefits including:
Opportunities to network with local women leaders at exclusive and fun events.
Priceless leadership and career development opportunities.
Seeing first-hand the impact of United Way in your community.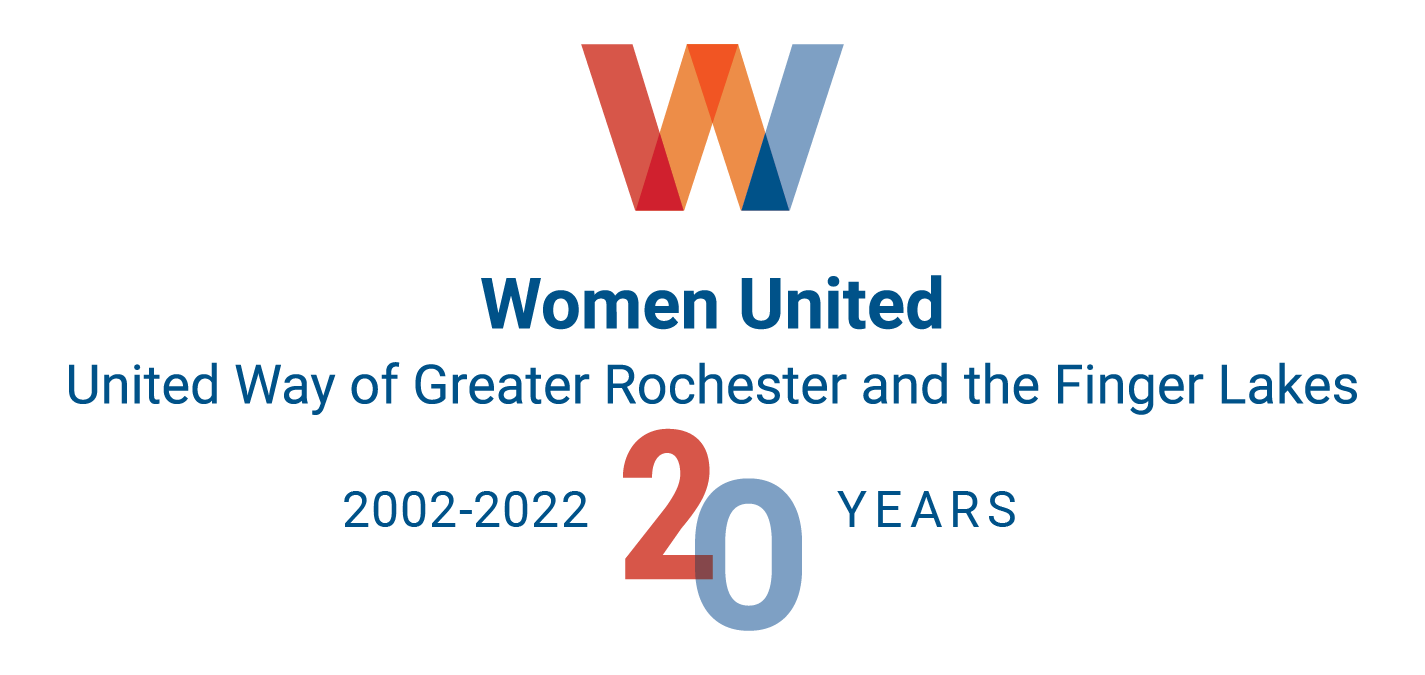 2022 Women United Chair Committee
Lauren Dixon
Lauren Gallina Payne
Margaret Farnsworth
Linda Farchione Hawks 
Donna Saskowski 
Karen Knowles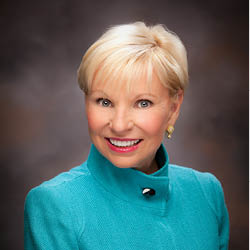 "I believe in United Way's ability to solve problems with preventative strategies. I am proud to be a member of women united to support United Way while connecting with some of the most inspiring and influential local female leaders."
Lauren Dixon, Board Chair -  Dixon Schwabl + Company
INVEST IN SOLUTIONS
United Way's Women United members are leading the way for a brighter future for Greater Rochester and Finger Lakes Region. As a Women United member, your annual investment of $1,000 or more will help thousands of local people while demonstrating your commitment to our community.
MAKE LASTING CONNECTIONS
When you connect with United Way through your Women United donation, you will have access to other Women United members and thousands of local leaders from all of United Way's giving networks at member networking events. You will also gain access to leadership and career development opportunities.
SERVE OUR COMMUNITY 
Women United members are offered opportunities throughout the year to volunteer and participate in community-building activities with other local leaders.
JOIN UNITED WAY'S WOMEN UNITED TODAY!
Give $1,000 or more per year (that's just $20 each week) at your workplace or click the button below to donate now.
WOMEN UNITED for Impact
Never before has the power of our collective giving been more evident than during this past year. Together, we are supporting a stronger community 365 days a year and in times of unexpected crisis.
Thank you to the following donors who connect with United Way's Women United through their gift of $1,000 or more each year. Women United is made up of Rochester's most inspiring, proactive female leaders who are dedicated to building a stronger, greater Rochester with United Way. To see our members simply click below.
Karen Abbas
Sarah Adamo
Lisa Adamski
Sigrid Adler
Sandra Agusti
Laurie Albert
Michele Alberti
Marjorie Allan
Lynne D. Allen
Brianna Alvarado
Nancy Alvut
Jennifer Amrhein
Colleen Anderson
Mary Ellen Anderson
Jennifer Anderson
Monica Andrade
Christine Antonini
Heather Arbore
Betsy Archibald
Bridgetta Arieno
Ashley Family Foundation
Erika Atkinson
Marlene Attardo
Ms. Jan August
Roxann Augustine
Tiera Auria
Lillian Babcock
Sue Bachner
Sarah Bain-Lucey
Ms. Laurie Baker
Paula Balliano
Mary Ellen Bamburoski
Kristine Banister
Linda Barbeau
Katie Barbone
Julie Barker
Nancy Barnett
Cathy Barrett
Beth Bartholomay
Leanne 'Lea' Bartholet
Erika Barton-Conrow
Jocelyn Basley
Lauren Bates
Joanne G. Bauman
Valerie Baxter
Amber Baylor
Katherine Baynes
Jennifer Beck
Linda Beckford
Patricia Bedard
Mary Lee Beer
Wendy Bello
Mrs. Donald S. Bennett
Cynthia Bennett
Nana Bennett
Ashley Bennington
Jane Bernard
Tracy Berry
Susan Besio
Marlene Bessette
Jean M. Bidlack
Deborah Bielecki
Maureen Bills
Lori Bird
Jill Birmingham
Brandi Bishop
Laurie Bittner
Margaret Blaney
Karen Bodley Young
Elizabeth Boice
Mary Boland
Dr. Patricia Bomba
Diane Boni
Gail Booth
Jeanne Borrelli
Carol Borsa
Ann Bosch
Susan Boss
Joyce Boucher
Peggy Boucher
Nicole Boulais & Rona Skinner
Margaret Bourne
Catherine Bovenzi
Mary Bowe
Catherine Bowser
The Honorable Karla F. Boyce
Mary C. Boyd
Judith Boyd
Shelley Boyd
Rebecca Boyle
Susan Boyle
Mary Jo Brach
Pamela Brady
Joanne Braeunle
Anne Brayer
Jean M. Breitung
Sue Brekovsky
Anna Bridger
Nancy Briggs
Maggie Bringewatt
Jennifer Brisson
Laurie Broccolo
Susan Brooks
Anita Brown
Teresa Brown
Kimberly Brumber
Carmen Brush
Nancy Brush
Lori Bryce
Kari Buch
Sheryl Buchbinder
Christina Buckley
Pamela Ann Bukys
Elizabeth Bunce
Donna Burch
Pamela Burch
Claudia Burcke
Laura Burgart
Amy Burke
Denise M. Burns
Gloriela Burns
Mary Ellen Burris
Cheryl Bush
Norma Laboy Bushorr
Miranda Caccamise
Stacy Cairns
Essie Calhoun-McDavid
Marie Call
Linda Callahan
Catherine Callery
Julie Camardo
Diane Camelio
Renee Camp
Christine Campbell
Kristian Campoli
Ms. Melisza Campos
Becky Cania
Sandra Cannon
Virginia Carballada
Adina Carbone
Gay Card
Janet Cardella
Mrs. Susan Cardot
Barbara Pinney Carlson
Mary Ellen Carpino
Sandi Cartwright
Diane G. Caselli
Maria Casteneda
Musette Castle
Mary Jo Catalfo
Jennifer Cathy
Donna Cator
Lisa Cauda
Margaret Cavalier
Cynette Cavaliere
Lisa Cecere
Andrea Cellura
Kate Cerulli
Jennifer Cesario
Joanne Chada
Michele Chantra
Brenda Chapman
Meaghan de Chateauvieux
Christina Chatham
Linda Chaudron
Nancy Chernak
Jo Ann Chester
Nancy Chin
Corinne Chiogna
Mona Chitre
Melanie Chmylak
Sonya Christensen
Twanda Christensen
Lisa Christoffel
Cynthia Christy
Elizabeth Ciaccio
Jill M. Cicero
Michele Cieslica
Michelle Clark
Sarah Clark
Mrs William C. Clark
Lori Clemons
Nancy Cline
Jean Close
Camaron Clyburn
Stephanie Cohen
Lenora A. Colaruotolo
Carin Cole
Milagros Concepcion
Cora Conklin
Gail Conklin
Kathleen Connor
Melanie Conolly
Monica Consler
Regina Cook
Ann Marie Cook
Andrea Coon
The Cooper Family
Myra Coppage
Maria Cortes
Pamela Cowan
Sue Crane
Betsy Crater
June Crawford
Michele Crawford
Erin Cregan
Claire Crilly
Maria Cristalli
Joyce Crofton
Carol Crossed
Linda Crowther
Deborah Culeton
Robin Cunningham
Amy Cuomo-Oberst
Claire Curtis
Andrea Hyatt Cutt
Tracie Czebatol
Christina D'Agostino
Julia Daley
Hayley Dalton
Amy Daly
Denise Daly
Brigid Daly Wagner
Lori Dambaugh
Paula Dapson
DeAnna Darling
Jillian Dart
Veronica Dasher
Ann Davis
Donna Davis
Karen Davis
Tanya Davis
Bridget Dee
Mrs. DeFeo
Megan DeFranco
Kimberly DeLardge
Sandra DeLaus
Donna DeLaus
Sandra DeLaVergne
Elizabeth Dell
Patricia Dell'Anno
Karen Dellert
Tassie Demps
Margaret Dempsey
Linda DeMuth
Donna DePeters
Denise DeSantis-Penwright
Mary DeSantis
Mrs. Mary Anne Detmer
Lisa DeVinney
Jennifer DeVoe
Deborah Dibley
Tonya Dickerson
Melissa DiLella
Twylla Dillion
Katy DiMarco
Allison DiMarco
Patricia D'Imperio
Jeanine DiNardo
Mrs. Christopher A. DiPasquale
Ms. Jacqueline DiStefano
Lauren Dixon
Vicki Dixon
Patricia Donohue
Sandra Doorley
Susan B. Dougherty
Susan Cuff
Kristin Dowejko
Donna Dedee Doyle
Ann Dozier
Mary Lou Dredger
Cindy Drexler
Karin Driscoll
Sheila Driscoll
Christie Drury
Kristen Duckles
Jane Duda
Barbara Duffy
Jane Duffy
Marie Duhamel
Joelle Dupont
Carol Duquette
Michelle Dwyer
Shirley Eberly
Mrs. June Ebersold
Catherine A. Eckert
Carla Edmister
Dr. Doreen D. Edwards
Nancy Egan-Kubit
Barbara Egenhofer
Marcia Eisenberg
Susan Eisinger
Carolyn Ellinger
Cynthia A. Elliott
Mrs. Kathleen R. Elliott
Diane Ellison
Wendy Engstrom
Louise Enright
Laurie Enright
Renee Enright
Jeanne Epping
Tracie Erle-Patterson
Carol Ernsthausen
Elizabeth Evans
Mrs. Trevor W. Ewell
Marcy Weeks Ewell
Michelle Fantanza
Linda Farchione Hawks
Ann Marie Farnsworth
Margaret Farnsworth
Christine Farr
Kathy Farrar
Catherine Fay
Laura Feathers
Mrs. Joan Feinbloom
Patricia Feola


Christina Ferguson-McGill
Charlene Fernaays
Kristin Fernandez
Anne Ferris
Susanna M. Ferris
Nance Fiedler
Kelly Finch
Cheryl Fisher
Eileen Fissinger
Kathleen Fitzgerald
Stephanie Fitzgerald
Mary Flaherty
Kelly Flaitz
Cynthia Flannigan
Ilene L. Flaum
Kathleen Flood
Mrs. Seymour Fogel
Judi Fonzi
Elizabeth Forjone
Sally Forsyth
Donna Forsyth
Gail Fowler
Cynthia Foy
Dana Frame
Anne Francis
Karen Franz
Katie Fredericks
Mercedes Fredericksen
Betsy Friedman
Sarita Frisch
Laura Frood
Heather Fry
Barbara Fuge
Karen Fuller
Michele Fuller
Mrs. Emerson U. Fullwood
Marjorie Fulmer
Christine Fustanio
Jennifer Gaffey-Link
Amy Galiana
Frances Gallagher
Denise Galek
Lauren Gallina
Karen Gallina
Jessica Morrow Gallmon
Kathy Gallucci
Laurie Ganon
Kathleen Garcia
Lisa Garczynski
Patricia Gardner
Cathy Gardner
Melissa N. Gardner
Sharon Garelick
Laura Garrison
Debra Gayton
Patricia Geier
Karen Genett
Jennifer Genter
Tara Germano
Jacquie Germanow
Juli Geyer
Joanne Gianniny
Rita Gibney
Heather Gilbert
Sharron Gilbert
Alise Gintner
Catherine Glenning
Kelly J. Glover
Debra Godwin
Deborah G. Goldman
Amber Goodman
Rhonda Goodrich
Patricia Goodwin
Debbie Gordon
Patricia Gordon
Christine Goreczny
Amy Gould
Jeanne Grace
Joan Graham
Ellen Granberg
Cynthia S. Gray
Patricia Gray
Linda Graves
Mary R. Green
Olivia Green
Stacey Green
Shirley Green
Susann Green
Tracie Green
Heidi Schult Gregory
Julia Griswold
Jodi Groden
Barbara Grosh
Danae Gruszczynski
Monica Guardino
Mary Guarre
Laura Gustin
Elizabeth Guyette
Denni Harbaugh
Janice Harbin
Jill Harder
Cindy Harper
Ann M. Harrington
Brenda Harrington
Gloria G. Harrington
Mrs. Joseph Harris
Lisa Harris
Margaret Harrison
Eileen Hartmann
Jennifer Harvey
Mary Hasenauer
Lisa Haskins
Megan Hastings Bolt
Seanelle Hawkins
Joanna Heath
Lianne K. Heath
Rachelle Heberger
Elizabeth Hebert
Mrs. Erin Heckman
Michele Heine
Tamula Heintzelman
Wendi Heinzelman
Mary Jane Hellyar
Gretchen Helmke
Lorraine Hems
Ewa Hendricks
Elizabeth Henner
Aileen Henning
Megan Henry
Amy Herlehy
Mrs. H. Raul Herrera
Kelly Herron
Susan Hetherington
Patti Heveron
Janet Heyen
Jean Hickey
Leslie Hickey
Jenifer Higgins
Linda Hightower
Karen Higman
April Hill
Cheri Hill
Patricia M. Hinkle
Arlene Hoch
Betsy Hoefen
Kathy Hoeger
Betsy Hoffer
Mary F. Holleran
Susan Holliday
Judy Holly
Kathleen Holt
Margaret Holt
Seana Holtz
Diana Holzwasser
Laura Hopps
Nancy Horn
Megan Houppert
Ann Howard
Barbara Howard
Andrea Hryhorenko
Catherine Humphrey
Meredith Hurley
Ali Hussain
Erika Hutch
Jeanne Hutchins
Mary Huth
Patricia Iannuzzi
Janice M. Iati
Charlene Ipacs
Valentina Iutchin
Theresa R. Jackson
Mary Jacobi
Joyce Jacobsen
Laurie Jacobson
Gayle Jagel
Portia James
Tracy Janeski
Janice Janson
Ms. Sue Jasek
Terria Jenkins
Kathleen Jensen
Donna Johnson
Jeannette Johnson
Ellen Johnson
Jennifer Johnson
Sharon Johnson
Kathleen Johnson
Carolyn Jones
Debi Jones
Diane Jones
Kimberly Jones
Beth Jorgensen
Sandra Joyce
Amy Judson
Elisabeth Judson
Laurie Kamal
Kathleen Kane
Jean Kase
Kimberly Kazdan
Martha Keating
Christine Keddell
Debbie Keeley
Jennifer Kehoe
Barbara M. Kelley
Kristin Kelly
Kate Kenney
Mary Kenrick
Laura Kent
Celeste Kier
Deborah King
Mary Ann King
Sharon King
Susan King
Nicole Kingsley-Brunner
Anne Kingston
Joan Kircher
Julie Kirkwood
Susan B. Kitchen
Sally Kittredge
Janet Klamm
Chelsy Klopotowski
Tina Knapp
Michele I. Knapp
Beth Knight, PT, DPT, Cert. MDT
Karen Knowles
Whitney Knudsen
Kristen Koczent
Lisa Koenig
Cheryl Koester
William & Sheila Konar Foundation
Michele Konzel
Roanne Kovach
Marcy Kraus
Barbara Kraushaar
Dr. Kathleen L. Krenzer
Dolores Kruchten
Meaghan Kubisa
Jennifer Kuhn
Michelle Y. Kuhn
Norma Kurmis
Kim Kurz
Darla Lacey
Clare Lagiewski
Jennifer Lake
Maureen Lally
Pat Lamb
Georgia Lamb
Christine Landry-Coltrain
Edith Lank
Carol Lanos-Brown
Jane Laskey
Diana Lauria
Dayle Lavine
Samantha Lavoie
Ruth A. Lawrence MD
Pamela Laycock
Susan Layer
Allana Lazeroff
Carolynn Leccese
Beverly LeChase
Brenda D. Lee
Peg Lee
Kate Leipold
Dr. Ann Lenane
Jennifer Leonard
LaRhonda Leonard
Ann Leonhardt Caprio
Amy L. Lerner
Christine Leskovar
Patricia J. Leva
Michele Levcik
Inez Levin
Mrs. Fraida Levinson
Dr. Marilyn Ling
Julie A. Lewis
Kathy Lewis
Kathy Lewis
Patricia Lewis
Vivian Lewis
Arline Liberti
Dr. Christine M. Licata
Gunta Liders
Sarah F. Liebschutz PhD
Jane Liesveld
Kathy Lindsley
Amber Lingenfelter
Catherine Lipari
Barbara Little
Helen Lombardo
Christine Long
Edith Lord
Mrs. Eleanore Lord
Nancy Loughran
Carol Love
Linda Lovejoy
Linda Lowenstein
Beverly Ludke
April Luehmann
Jeanine Lupisella
April V. Lusk
Courtney Lusk
Juanita Lyde
Daniele Lyman-Torres
Ellen Lynch
Meghan Lynch
Judith S. Lynd
Sylvia Mace
Freddi Macek
Molly MacMillan
Kathleen Macon
Nancy MacWhinney
Irene Madara
Janice Madhu
Kathleen Magin
Bonnie Maguire
Johanna Mahan
Mrs. Daniel W. Mahar
Hannah Majka
Ondrya Mangato
Sarah Mangelsdorf
Katherine Mannheimer
Kathleen Marchaesi-Ciaraldi
Cara Marchand
Elizabeth Marchese
Dr. Kathryn Markakis
Wendy Marold
Kimberly Maroldo
Diana Marquis
Mrs. Bruce Marshall
Melanie Marshall
Terry Marshall
Julie Marsiglio
Laurie Masood
Dr. Maria G. Mastrosimone
Anne Marie Mattice
Michelle Mattick
Dorothy Mauser
Mary Ann Mavrinac
Karen May
Debra Mayberry
Bonnie Maye
Lynne Mazadoorian
Ann McAllister
Maureen McCallum
Patricia McCarthy
Eileen McConville
Ann McCormick
Jessica McCoy
Deborah McCue
Betty McCullough
Elaine McCusker
Mary Alice McDonald
Linda McElheny
Michele McGinn
Leanne McGuinness
Mary McGuire
Kristee McGuirl
Deborah McIlveen
Carol McKenna
Martha McKenna
Rosemarie McKinney
Patricia McKinny
Deborah McLean
Sabrina McLeod
Kathleen McQueen
Margaret Mecredy
Teresa Meechan
Olga Mendez
Amy Meisner
Molly E. Menge MaGuire
Joan Merzbach
Barbara Mestler
Nancy Metzler
Paula C. Metzler
Elizabeth Miceli
Elizabeth Milavec
Mrs. Lori Milazzo
Kathi Milch
Selma Miles
Ann Miller
Darlene Miller
Ebony Miller
Judy Miller
Michelle Miller
Sakinah Miller
Jill Miller
Jacquelyn Milne
Susan Milner
Mrs. Larry P. Minter
Lauryn Minter
Miriam Miranda-Jurado
Mary Miskell
Ms. Heather M. Mitchell
Patrice Mitchell
Rianne Mitchell
Alice Moon
Patricia Mooney
Stephany A. Moore
Rebecca Morano
Janet Morse
Karen Moscato
Alison Moyer
Amy Moyer
Darcy Mucci
Annabel Muenter
Karen Muisus
Karen Mulcahy
Nancy Munson
Shirley Munson
Katy Murphy
Mrs. John J. Murphy IV
Susan Murty
Margaret Murty-Jackson
Kathleen Muscato
Ruth Myers
Julie Myers
Terri L. Nairn
Suzanne Nasipak-Chapman
Marjorie Nau
Patricia Marie Neil
Christine Nelson
Jennifer Nelson
Lisa Nelson
Anne Nenneau
Debbie Netchke
Mrs. T. S. Newell III
Helen Newman
Cheryl Newton
Kelly Rose Nichols
Joanne Niemi
Dixie Niemi
Nikki Nisbet
Mary Ellen Nixon
Anne C. Nofziger
Diana Nole
Renee Noll
Gail Norris
Teresa Northrup
Lisa Norwood
Kim Nugent
Barbara Nussmann
Peggy Oakes
Judy Oaks
Linda Obourn
Nicole O'Brien
Suzanne J. O'Brien
Deborah Odell
Kathleen O'Donnell-Cahill
Kelley O'Donoghue
Ms. Barbara A. Olesko
Dr. Telva E. Olivares
Deborah Oliver
Phillis Oliver
Jeanette Olson
Kathleen Olson
Betty Oppenheimer
Barb Orenstein
Laura O'Shaughnessy
Kimberly O'Shea-Mahoney
Barbara Osterman
Bernice O'Sullivan
Mari O'Sullivan
Susie Ott- Boyce
Jean Ottalagana
Sandra Ouelette
Carmen Outlaw-Mayoliz
Kristina Owens
Rebecca Owens
Virginia S. Pacala
Nydia Padilla-Rodriguez
Elizabeth Palermo
Donna Palmer
Patricia Palmieri-Phelan
Carla Palumbo
Nancy Panzer
Sandy Parker
Victoria Parker
Susan Parkes McNally
Laurel Parrilli
Kathleen Parrinello
Sally Partner
Nancy Passarell
Elizabeth Patterson
Karen Pearson
Karin Pecora
Gladys Pedraza-Burgos
Michelle Pedzich
Ellen Pelkey
Anita Pelletier
Lisa Pelta
Dr. Alice P. Pentland
Ann Penwarden
Kimberly Pepe
Deana Percassi
Lisa Perrotti
Beth Perry
Diana Perry
Ann Pettinella
Laurie Phelps
Elaine Philipson
Babette Phillips
Diana Phillips
Patricia Phillips
Rachel Pickering
Barbara Pierce
Enna Pietrantoni
Lisa Pilato
Brenda Pitts
Marcy Pontius
Ashley Popen
Paula Popham
Tracey Povio
Dawn Powell-Minemier
Lisa Powers
Sandra Powell
Eva Pressman
Alicia M. Pritchard
Robin Pritchard
Sue Provenzano
Gloria Pryhuber
Jean Publow
Fran Pullano
Kathy Purcell
April L. Purdie
Shobha Purushotham
Barbara Purvis
Deborah Purvis
Aimee Rader
Margaret Rafferty
Narlene Ragans
Mary Kay Rahmlow
Lynn Rakestraw
Carol Ralph
Gita Ramachandran
Yesenia Ramos-Torres
Eujena Range
Patricia Ranieri
Denise Read
Josanne Reaves
Katherine Redder
Judi Redmond
Corrinne Reed
Mary Reed
Stephanie Chiesi Reh
Michele Reichlmayr
Germaine Reinhardt
Nancy Reiss
Jacqueline Repp
Mrs. Jodi Reynolds
William Reynolds
Juliette Rhodes-Cummings
Alexandra Riccio
Mary Richardson
Susan Ricotta
Kathy Rideout
Amy Rigatti
Laurie Riley
Jacqueline Riorden
Linda Riordan
Brandy Rischpater
Barbara Risser
Leonor Rivera
Lisa Rizzo
Nancy Robbins
Amanda Roberts
Patricia Roberts
Dr. Hazel P. Robertshaw
Susan Robfogel
Suzanne Rodeman
Susan Rogers
Christina Roman
Susie Roncone
Deborah Ronnen
Jessica Roode
Deborah Rosen
Janet Rosenberger
Elise Rosenfeld
Susan Rosenthal, MD
Helene Rothschild
Lynn Rowoth
Kris Roxin
Dr. Deborah Rubens
Katie Rubin
Carolyn Ruffing
Raquel Ruiz
Kelly Runke
Susan Rupp
Joan Rusitzky
Sheila Ryan
Barbara Saat
Laura J. Sadowski
Linda Sahr
Sharon Salluzzo
Debra Salmon
Lydia Sanchez
Jennifer Sands
Lisa M. Santelli
Arline Santiago
Mary Santos
Sandra Sarnoski-Roberts
Donna Saskowski
Charon Sattler-LeBlanc
Jaime Saunders
Jessica Savage
Lori Sawchuck-LaPier
Laura Saxby Lynch
Mary Scanlon
Stephanie Schaeffer
Susanne Scheg
Elizabeth Schiano
Melissa Schiff
Cynthia Schmitt
Dawn Schnell
Susan Schuler
Katherine T. Schumacher
Carole Schwab
Leslie Schwartz
Heidi Schwarz
Karen Schooping
Gloria Sciolino
Kelly Scott
Michelle Scozzaro
Kelly Scudder
Grace Seiberling
Lisa Ann Seischab
Elizabeth Seka
Eileen C. Semmler
Cindy Semrau
Karen Serinis
Barbara Serve
Ellen Shady
Jean A. Shafer
Michelle Hutchurson Shafer
Daryl Sharp
Kellie Shaw
Michelle Shayne
Karen Shed
Jan Sherburne
Alissa Shields
Antonia Shiffman
Aileen Shinaman
Diane Shirley
Donna Shultz
Shirley Shumway
Careen Shumway-Barreto
Christina Sickelco
Jan Silver
Shanette Simmons
Alice Sinclair
Samantha Singhal
Stephanie Siuda
Holley Skidmore
Dale Skivington
Ruth Sklarsky
Patricia Sladden
Jean Slattery
Christina Smagala
Ashleigh Smith
Cathy Smith
Karen Smith
Katrina Smith
Paula Smith
Valerie Snipe
Nancy Snyder
Christina Sobczynski
Margaret Sonnefeld
Suzanne Spall
Tamara Spaulding
Elaine Spaull
Nancy C. Specht
Kay Spellane
Cathy Sperrick
Lisa Sprague
Tracy Staelens
Vickie Stankaitis
Sheri L. Stanton
Sally J. States
Elizabeth Stauderman
Carla Stebbins
Kimberly Steele
Jacqueline Stein
Sandy Stein
Ann Steinmetz
Debbie Stendardi
Leslie Stephens
Patty Stevens
Janet Stewart
Sue S. Stewart
Jennifer Stickles
Gayle Stiles
Sharon Stiller
Brenda Stoker
Jody Stolt
Rosemarie Strassner
Cicely Strickland-Ruiz
Susan Strickland
Kathleen T. Strojny
Tamara Strubel
Sarah Struzzi
Amy Suchan
Barbara Sullivan
Lynn Sullivan
Mary Sullivan
Nancy Sundberg
Barbara Surash
Coral Surgeon
Tracy Sutherland
Mary Svensen
Laurie Swagler
Elizabeth Swartz
Diane Syta
Elizabeth Talia
Cheryl Taylor
Julia Tedesco
Melinda Tellier
Deb Tellstone
Nancy Templeton
Sharon Tengeres
Suellen Terranova
Ann Thaney
Roberta Thayer
Ms. Carol A. Thiel
Louise Thompson
Mrs. R. Thompson Gilman
Christine Tilley
Linda Tolan
Debbie Tompkins
Emily Torres
Sheree L. Toth
Susan Touhsaent
Julie Trabold
Katrina Treu
Karen Tricomi
Rebecca Tucker
Barbara Tuke
Elaine Tunaitis
Clarice Tunison
Wynndy Turner
Lisa Turturro
Christy Tyler
Mary Tyler
Cynthia Unger
Ruth Unzicker
Kimberly Urbach
Martha Valenti
Elizabeth Valentine
Mrs. Laurie K. Valentine
Connie Valk
Deb Vangellow
Barbara VanKerkhove
Lee Ann VanParys
Victoria VanVoorhis
Roberta VanWinkle
Dr. Lisa Vargish
Suzanne Vary
Gladys Vasciannie
Annette Velazquez Betancourt
Clare Velepec
Jeanette Vesz
Marie Viavattine
Louise Vigdor
Michelle Virts
Kathleen Vitti
Alison Vogt
Jennifer Vossler
Amy Voellinger-Wagner
Judy von Bucher
Stephanie VonBacho
Andrea Wade
The Wahl Family
Dianne Wahlers
Lisa Wainwright
Sarah Wake
Angela Walker
Lyn E. Walker
Tammy Walker
Sheila Walsh
Jodi Walter
Melinda Ward
Lovely A. Warren
Margaret Warren
Suzanne P. Warren
Hazel Washington
Kesha L. Washington
Lorna Washington
Ingrid Watkins
Estella Watkins
Linda Wayland-Smith
Ellen Wayne
Jean Weaver
Elizabeth Webb
Lorinda Weber-Baxter
Colleen Wegman
Nicole Wegman
Ann Wegman
Patricia H. Wehle
Ann D. Weintraub
Fran Weisberg
Janel Welch
Janet Welch
Sue Wentworth
Mary Werlau
R. L. Wert
Gaynelle Wethers
Karen Whitbeck
Mimi Whitbeck
Lisa Whitlow
Lisa Wiborg
Mary Widger
Rita Widner
Kathleen Wiegandt
Laurie Wiest
Alison Wilcox-Lanfear
Tammy Wilkes
Denise Wilkins
Kimberley Willis
Eileen Wirley
Kathryn Wirth
Nancy Witmer
Laurie Witmeyer
Sarah Wimer
Maureen Wolfe
Jennifer Wood
Trisha Yaeger
Cindy Yancey
Jessica Hutchison Yeates
Susan Young
Chelsea Young
Lori Zaccari
Laurie Zaucha
Fang Zhao
Amy Zian
Hope Zicari
Karen Zielinski
Cynthia Zink
Nicoletta Zongrone
Beth Zorn
Andrea Zuegel
Anonymous (90)