We Are Hiring!
We have two open positions to join our staff:
Data Analyst (full job description)
Responsible for assisting SIP's Delivery and Engagement teams in building and maintaining a SIP Data Ecosystem in collaboration with a dedicated group of stakeholders. The Data Analyst will consume and analyze a large amount of data while maintaining a high degree of attention to detail, as data integrity is critical for decision-making.


Project Manager (full job description)
Responsible for planning, executing, monitoring, iterating, and improving project deliverables including an online, public benefits calculator that is being developed in collaboration with Action for a Better Community (ABC) and a dedicated group of stakeholders.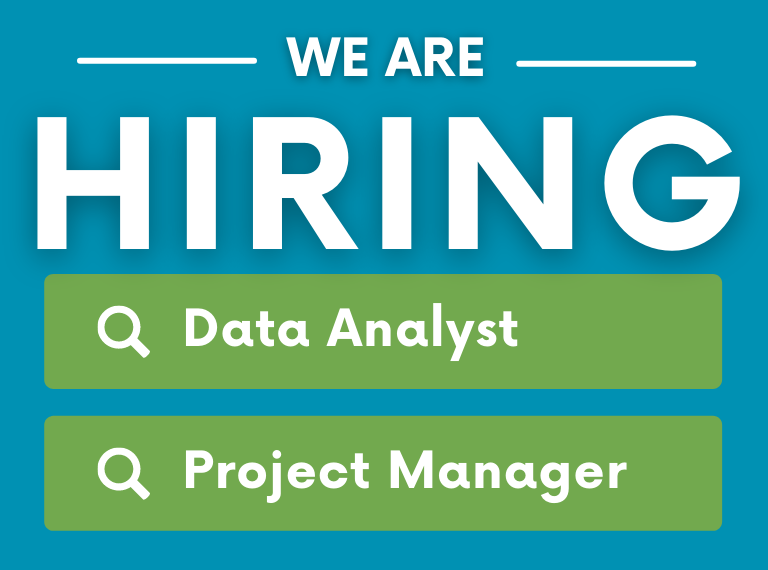 Community Collaboration
Through the Systems Integration Project, the greater Rochester community is working across a diverse network of committed providers and community members to put people at the center of care in an interconnected system of education, health, and human services. By coming together as a community, we will improve the health and economic well-being of individuals and families in Monroe County, especially those who are vulnerable and/or impacted by poverty.
Why Systems Integration
In 2015, IBM's Smarter Cities Challenge study found Rochester to be "program rich but results poor." It identified a number of changes needed to reduce poverty which included; realizing the potential of communities and neighborhoods, leveraging data for greater insight, coordinating services to optimize outcomes, and introducing preventive strategies to stop poverty before it starts.
The Systems Integration Project began its work in 2017 as a community-wide approach to create lasting change. Upon the completion of this work, we will see strengthened person-centered community programs and an integrated data system empowering individuals and their care teams to provide better and more holistic care.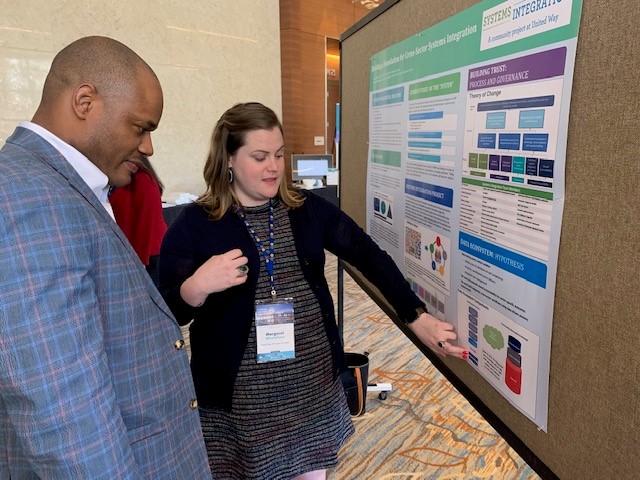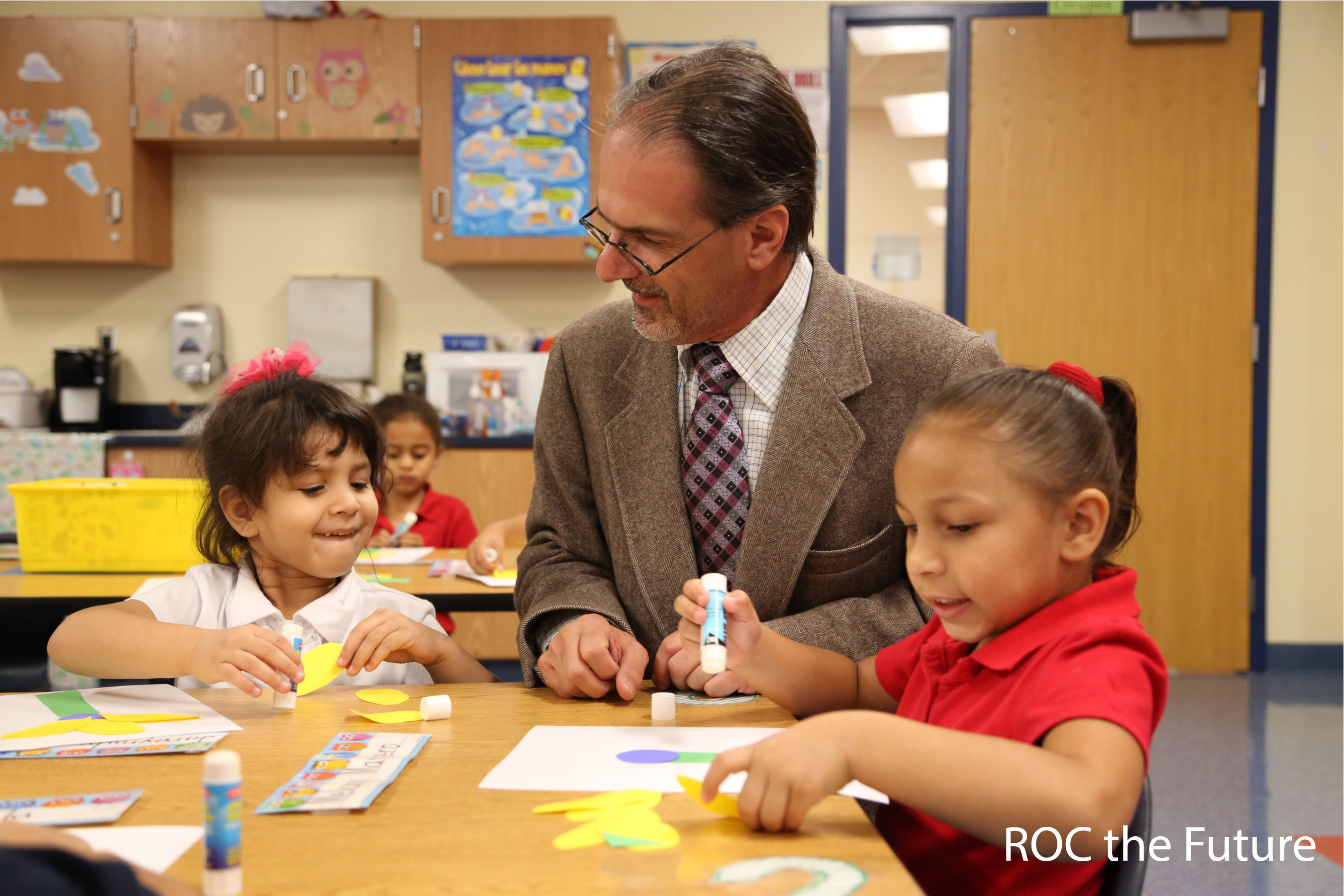 Commitment to Equity
All staff and volunteers who are part of the Systems Integration Project formally and adamantly affirm their commitment to creating a reimagined system that is equitable, just, and anti-racist. Participation from community members is actively sought and project components are evaluated through a community-led Equity Review process.
Cultural Priorities & Values
Staff, volunteers, and organizations connected to Systems Integration are expected to approach their work and our community with the following priorities and values: Be Transparent, Be Accountable, Be Community Focused, Be Agile, and Be Respectful and Listen. 
About Systems Integration
(implemented through March 2024)
Creating a Future Shaped by Communities & Neighborhoods
People in our community are at the center of this project. Individuals and organizations are working collaboratively to build an interconnected system focusing on addressing care in a personalized way. Throughout its design and development, a diverse group of community members are actively engaged for input and problem-solving. Access is being considered not just in a digital way, but through trusted community and neighborhood sites.
Making Better Decisions by Using Community Data
A secure data hub will be created to help share information and coordinate care with personalized digital dashboards offering individuals and their chosen care teams a complete view of a person's needs (360° view). This includes self-directed assessments and empowering personal connections to education, health, and human service organizations in a user-friendly system.
Coordinate Services for Better Outcomes
The Systems Integration Project will help improve access to needed services by creating connections for individuals and families to programs and services based on their needs. This includes housing, food, health, employment, education, and more. This is made possible by collaborating with multiple organizations to learn and improve how people in our community can better access education, health, and human services.
Introducing Preventive Strategies to Stop Poverty Before It Starts
When fully implemented, the Systems Integration Project will improve coordinated cross-sector interventions by working with multiple organizations to support the transition of individuals and families from crisis, to stable, to thriving. It will also help connect individuals and families who are on the brink of crisis to support services before their needs become urgent.
What is Success?
The overall success of the Systems Integration Project will be measured by the improved 
health and economic well-being 
of individuals and families in Monroe County, especially those who are 
vulnerable and/or impacted by poverty.
When individuals and organizations actively use the tools and resources created by the work of the project, our community will see:
Individuals and families will be more empowered to advocate for their health and well-being.
Information will be shared thoughtfully and confidentially so care teams can better respond to an individual's needs more holistically.
Community trends will be better identified to shape programs and responses that best fit our community's unique needs.
Services and programs will be more aligned and coordinated across all aspects of our community.
Investments in our community will be better spent allowing more individuals and organizations in our community to thrive.
Working Together
With many COVID benefits ending, the need for updated information about available programs and services in our community is high.
Now is the time to make sure people have the best and most current information about programs and services in the 211/LIFE LINE Resource Directory – our community's central resource for information on food, housing, utilities, mental health support, and more!
We're asking community benefit organizations to take the time to make sure their listing in the 211/LIFE LINE Resource Directory is up-to-date.

Updating Your Info is EASY!
Please take a moment to review your agency's information on the 211/LIFE LIFE website.
If your page needs updating:
Claim your page by clicking on the "Is this your agency?" link towards the bottom of your organization's listing.
Or you can submit edits by clicking on the "Is this information not accurate?" link at the bottom of each page and complete the form.
System Integration Team Member Organizations
Action for a Better Community
Boys and Girls Club of Rochester
Catholic Family Center
Children's Institute
City of Rochester
Common Ground Health
Congressman Joe Morelle's office
Coordinated Care Services
Education Success Foundation
ESL Charitable Foundation
Excellus BCBS
Finger Lakes Performing Provider System
FLRDEC c/o Empire State Development
Foodlink
Goodwill of the Fingerlakes/211
Greater Rochester RHIO
Ibero-American Action League, Inc.
Lifespan
Monroe County Department of Human Services  
Monroe County Medical Society
Monroe County Public Health
Monroe County School Board Association
Nazareth College
NYS Commissioner of Education/BOCES
RTS: Regional Transit Service
ROC the Future
Rochester City School District
Rochester-Monroe Anti-Poverty Initiative 
Rochester Regional Health
Seventh Judicial District
The Children's Agenda
United Way of Greater Rochester and the Finger Lakes
University of Rochester Medical Center
Additional Participating Organizations
Accountable Health Partners
Anthony L. Jordan Health Center
Baden St. Settlement
CCCS
Center for Governmental Research
COMET
Diocese of Rochester
EnCompass: Resources for Learning
Exercise Express LLC
Farash Foundation
FLACRA
Greater Rochester Health Foundation
Greater Rochester Summer Learning Association / GRSLA
Greece Central School District
GRIPA
Harter, Secrest & Emery  
Hillside-Catholic Charities Behavioral Health Care Collaborative
Human Service Development 
Jewish Family Service
Judicial Process Commission
Kids Thrive 585, Inc
Law NY
Mary Cariola   
New York State e-Health Collaborative
Rochester Spinal Association
Rochester/Monroe County Homeless Continuum of Care, Inc
St. James Mercy Hospital
St. John Fisher College
St. Josephs Neighborhood Center
The Legal Aid Society of Rochester
Trillium Health, Inc.
Underberg & Kessler
Villa of Hope
Wegmans