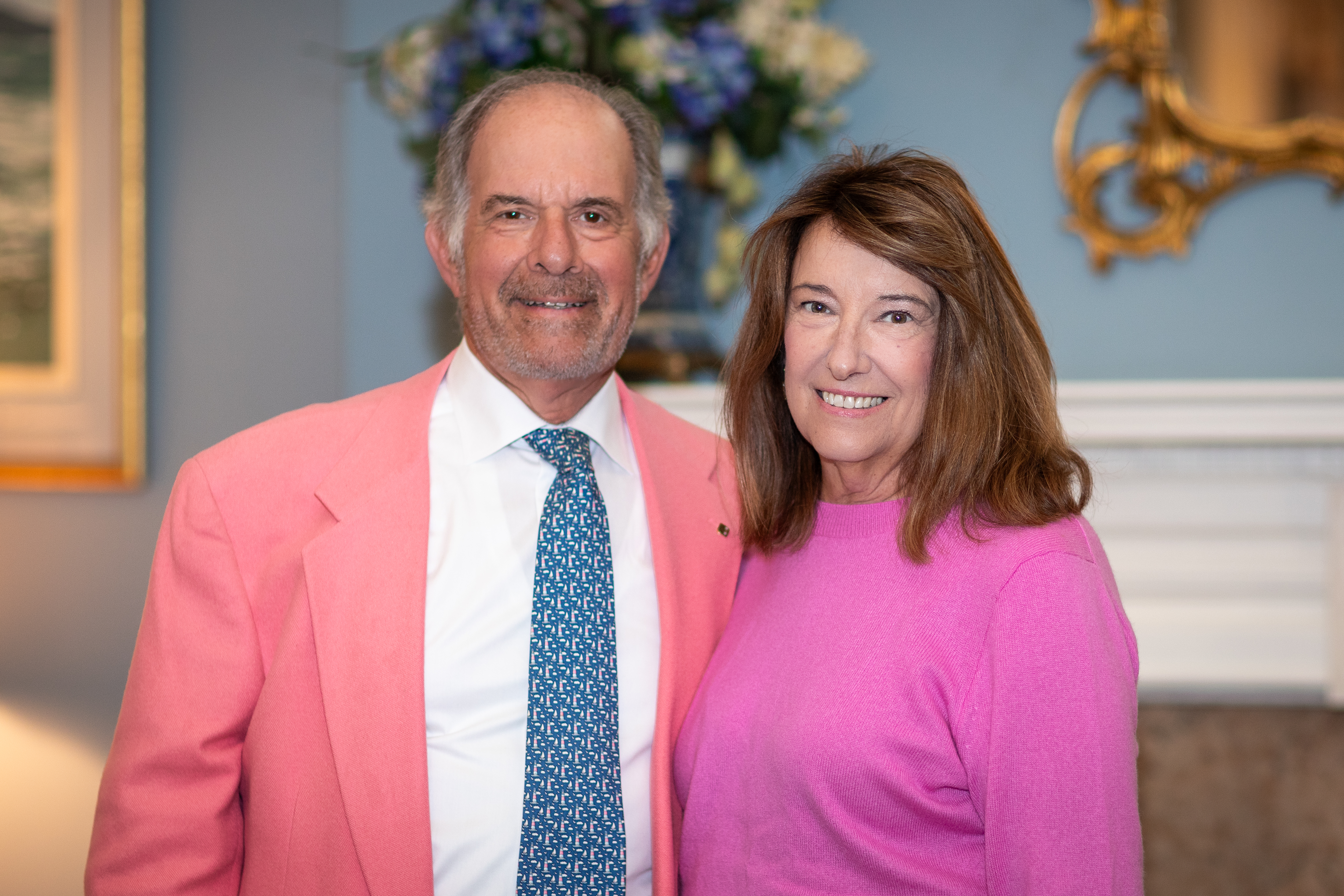 Congratulations to our 2023 Tocqueville Society Award Recipients, Jack and Donna DePeters! Their support for United Way is exemplified through their generous contributions, continued volunteerism, and incredible involvement in the community. 
Both Jack and Donna have been directly involved with United Way for over three decades. They have been Tocqueville Society members since 2010, serving as chairs from 2017-2018, solicitors from 2016-2021, and are current members of the Tocqueville Cabinet. They sponsored the Tocqueville Challenge Grant in 2017 and have helped secure thousands of dollars in gifts throughout the years. Over the past 35 years, Jack and Donna have served many roles at United Way: Jack on the Finance Committee and Board of Directors and Donna on the Community Impact Cabinet. 
Their commitment to the community continues throughout other organizations in Rochester. Donna is an active volunteer and former board chair of the Children's Institute after working as an elementary school teacher in Greece for 30 years. Donna has also volunteered with Rochester Childfirst Network and assisted with literacy projects at the Buffalo Bills training camp at St. John Fisher University. Jack worked at Wegmans for 52 years, starting as a part-time employee and retiring as the Senior VP of Store Operations. Jack and Donna gifted $1 million to St. John Fisher University to create the DePeters Family Center for Innovation and Teaching Excellence. 
Jack and Donna have received special recognition for their work in the region. Jack received the St. John Fisher's Excellence in Management Award in 2014 and the Rochester Business Journal ICON Award in 2019. Donna received the Rochester Business Journal Greater Rochester Award for Board Leadership with the Children's Institute in 2015. 
Thank you, Jack and Donna, for your incredible leadership and devotion to our communities.