Cheers! Connect with up-and-coming professionals while hearing from inspiring leaders in our region. Network, enjoy a cocktail or two, and leave knowing more about your community.
Stay tuned for our next guest!
Thank you to our sponsor, RG&E for making this Emerging Leaders event possible.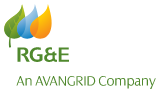 Past Think and Drink guests:
Bob Duffy, President & CEO, Greater Rochester Chamber of Commerce 
Lauren, Rob & Evan Gallina, Gallina Development 
Faheem Masood, President & CEO, ESL Federal Credit Union
Melisza Campos, Marketing Manager, Wegman Food Markets
Dan Burns, Regional President, M&T 
Mitch Gruber, Chief Strategy Officer, Foodlink; Rochester City Council member
Jaime Saunders, President & CEO, United Way of Greater Rochester
Dr. Michael Mendoza, Commissioner of Public Health, Monroe County
Jai Ramachandran, CEO, Brighton Securities 
Kevin Beckford, Senior HR Director, Staff Diversity, Equity & Inclusion, University of Rochester
Jen Cathy, Chief Impact Officer, United Way of Greater Rochester
Andrea Holland, Executive Communications Coach & Consultant, Holland Communications
Bill Goodrich, CEO & Managing Partner, LeChase Construction
Samra Brouk, NY State Senator - 55th District
Jim Reed, President & CEO, Excellus BlueCross BlueShield 
Senator Jeremy A. Cooney, Chairman of Committee on Procurement and Contracts, Democrat, Working Families, District 56
To learn more about the Emerging Leaders Society visit here.