ROCHESTER, NY - United Way of Greater Rochester and the Finger Lakes is pleased to announce the appointment of Rufus Judson, CEO at Pike Construction Services, as Chair of United Way's Board of Directors, and Melisza Campos, Store Manager in Training at Wegmans Food Markets, as Board Elect. United Way additionally welcomed three new board members Chetna Chandrakala, Eric Logan, and Ryan Pettinella. 
"Our Board of Directors is comprised of our region's most dedicated and accomplished leaders," says President and CEO of United Way of Greater Rochester and the Finger Lakes Jaime Saunders. "Their immense talent, expertise, and commitment to our local communities is instrumental in driving our mission forward. We are honored to have their leadership guiding the way."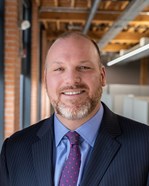 Rufus Judson, Board Chair is Chief Executive Officer of Pike Construction Services, with more than 25 years of construction, industry, and philanthropic expertise. In addition to his role at Pike Construction Services and leading the United Way board, Judson is involved with many other business and community organizations including ROC 2025, Greater Rochester Enterprise, the Associated General Contractors of New York State, and the Builders Exchange of Rochester. Previously, Rufus has served on the boards of Unity Hospital (now part of Rochester Regional Health System), the George Eastman Museum, and Geva Theater. Judson holds a bachelor's from Union College and a Master of Business Administration from the William E. Simon Graduate School of Business Administration at the University of Rochester.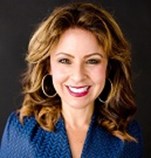 Melisza Campos, Board Elect works at Wegmans Food Markets as a Store Manager in Training, where she has held various roles involving marketing, management, and leading customer service initiatives. Most recently, she introduced new programs into the store to redefine what incredible customer service looks like and a new market strategy to improve brand loyalty, employee education, customer acquisition, and retention. Previously, Campos was VP of Operations and Instruction at Dale Carnegie where she executed initiatives that ranked her office in the top ten franchises in the world for market penetration. She is a tireless maximizer at heart who led an award-winning delivery team with Dale Carnegie and is one of 35 master facilitators in the world. In addition to serving on the United Way Board of Directors, she serves on the RBTL's Board of Directors, SUNY Geneseo's College Council, and is a former elected official. Campos is the recipient of the ATHENA Young Professional Award, the RBJ's 40 under 40, Girl Scouts Women of Distinction and the Latinas Unidas Leadership Award.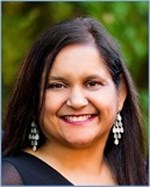 Chetna Chandrakala, Board Member works at Thundermist, a federally qualified health center providing primary medical, dental, behavioral health, and related services in multiple sites across Rhode Island. The center has an impressive 50-year history and a mission to improve the health of patients through exceptional care. Most recently, Chandrakala served as Chief Financial Officer of Villa of Hope, an organization focused on helping individuals, families, and communities rebuild relationships, recover potential, and renew hope for the future. Chandrakala has received several professional recognitions including the Circle of Execellence Award, the RBJ Women of Excellence Award, the PTSA Lifetime Membership award, and was a finalist for the ATHENA Woman International Award. She holds her Bachelor of Law from the University of Delhi, India, certificate in General Management from Chicago Management Institute at the University of Chicago's Graduate School of Business, and became a Certified Public Accountant, AICPA, at the Colorado State Board of Accountancy.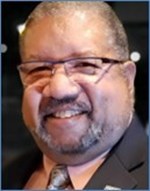 Eric Logan, Board Member is a retired IT Infrastructure Director with over 20 years of IT Application and Infrastructure leadership at Eastman Kodak Company. He led teams of highly skilled administrators and systems analysts, as well as the network and telephony implementation for Carestream Health in 180 locations across 38 countries worldwide. Recent highlights include building the first IT Security practice for the City of Rochester and helping to expand the security practice to be an independent team within IT led by its own CISO. Under Logan's leadership, Rochester's IT infrastructure developed standards of excellence still in use today. Logan is heavily involved with volunteerism throughout the country. His roles include the Trustee of Roberts Wesleyan University / Northeastern Seminary, the Vice Chair on the Board of Directors at the Hochstein School, the Vice Chair of Free Methodist Church USA - Board of Administration, the Director of FM Financial in Spring Arbor, MI, and the Secretary of STAAR Leaders of Rochester, Inc. He holds his Bachelor of Arts from Roberts Wesleyan University.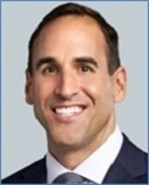 Ryan Pettinella, Board Member is responsible for providing comprehensive wealth management advice to high-net-worth individuals and families, entrepreneurs, business owners, and foundations and endowments throughout Rochester, NY. Prior to joining Wilmington Trust, Pettinella served as a client advisor at Alesco Advisors in Rochester, where he worked with high-net-worth individuals, foundations, and endowments. Previously, he served as an institutional equity trader for Jones Trading in New York City, and as senior vice president of research and trading for a family office. Prior to entering the financial world, Pettinella played seven years of professional basketball throughout the top leagues in Europe. Pettinella is a basketball coach for McQuaid Jesuit high school and serves on the Junior board of Rochester Regional Health (Ambassador's Council). He holds a bachelor's degree in foreign affairs from the University of Virginia and is an alumnus of McQuaid Jesuit high school.