Beginning in August 2020 through July 2023, United Way is enhancing our three-year grant process by
engaging a core network of human service providers
to implement Impact Grants (formerly know as Community Fund grants) related to Health, Education and Economic Mobility.
INVESTING IN IMPACT
United Way's Impact Grants are community investments in local, effective, results-oriented programs that focus on improving Health, Education and Economic Mobility over a three-year period. 

We believe that multi-year grant partnerships are a best practice, and give our partners the time to fully focus on the planning, delivery, evaluation and outcomes of critical local programs.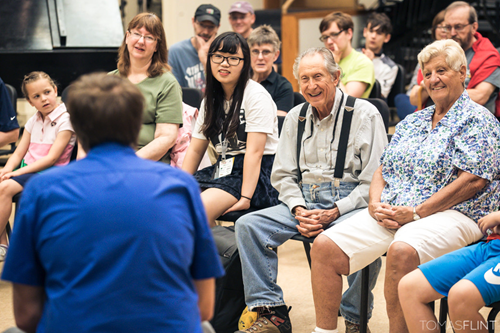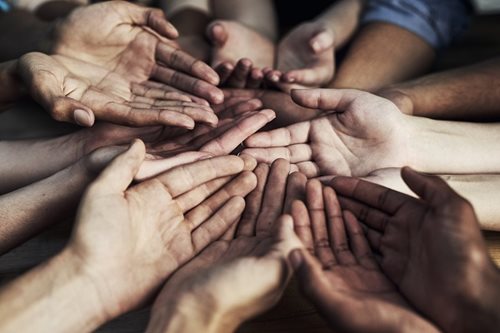 PARTNERING ON PROGRESS
Strategic investments are made to programs which align with our impact areas and have demonstrated effective delivery with defined outcomes and measures of success. 
UNITED WAY PROGRAM PARTNERS
The generosity of thousands of community members and hundreds of organizations helps fund 81 program partners, each held to rigorous standards with a focus on community-wide measurement and outcomes. The programs and services provided by these agencies help individuals and families thrive.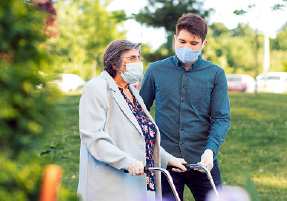 Community Impact Fund Partners
Donations and investments to United Way's Community Impact Fund support an interconnected network of critical programs and community strategies aimed at addressing real challenges with real solutions. Our goal is to reduce poverty and improve quality of life throughout our region by focusing on Health, Education and Economic Mobility. The following organizations are Community Impact Fund partners beginning August 1, 2020.
Supporting families and individuals with basic needs, safe places to live, and social and emotional connections
to positively impact their quality of life.
American Red Cross, Greater Rochester Chapter
Baden Street Settlement
Bivona Child Advocacy Center
Catholic Family Center
Center for Youth Services, Inc.
Charles Settlement House, Inc.
Empire Justice Center
Foodlink, Inc.
Goodwill of the Finger Lakes
Hillside Children's Center
Ibero-American Action League, Inc.
Jewish Family Service of Rochester, Inc.
Legal Aid Society of Rochester
Legal Assistance of Western NY
Lifespan of Greater Rochester, Inc.
Mary Cariola Center
Medical Motor Service of Rochester and Monroe County
Mt. Hope Family Center (University of Rochester)
Multi-Purpose Aging Resource Centers (Lifespan of Greater
Rochester, Inc. & YMCA of Greater Rochester)
Salvation Army, Rochester Area Services
Society for the Protection & Care of Children
Southwest Area Neighborhood Association, Inc. SWAN
St. Joseph's Neighborhood Center
The Community Place of Greater Rochester, Inc.
The Housing Council at PathStone
Trillium Health
UR Medicine Home Care (Meals On Wheels of Monroe County)
Visiting Nurse Signature Care
Volunteer Legal Services Project of Monroe County, Inc.
Willow Domestic Violence Center
YWCA of Rochester and Monroe County
Giving local kids the support they need to learn, grow and thrive through after-school and summer learning and enrichment and mentoring programs.
Action for a Better Community, Inc. (ABC)
Baden Street Settlement
Big Brothers Big Sisters of Greater Rochester
Boy Scouts of America, Seneca Waterways Council
Boys & Girls Club or Rochester, Inc.
Center for Youth Services, Inc.
Charles Settlement House, Inc.
Children's Institute, Inc.
Compeer Rochester, Inc.
EnCompass Resources for Learning
Girl Scouts of Western New York, Inc.
Greater Rochester Summer Learning Association
Healthy Heroes at MCC
Hillside Children's Center
Holy Childhood, Inc.
Horizons at Harley
Horizons at Warner- UR
Ibero-American Action League, Inc.
SummerLEAP at Allendale Columbia School
SummerLEAP at the College at Brockport
The Community Place of Greater Rochester, Inc.
Urban League of Rochester, NY, Inc.
Volunteers of America Upstate New York
YMCA of Greater Rochester
Providing access to the necessary tools and opportunities to increase income, build wealth and improve financial stability.
Center for Employment Opportunities
Consumer Credit Counseling Service
Empire Justice Center
Holy Childhood, Inc.
Mental Health Association of Rochester/Monroe County, Inc.
Rochester Rehabilitation Center, Inc.
Villa of Hope