Community Leaders Breakfast
May 23 | Country Club of Rochester
Thank you to everyone who attended the 7th annual Community Leaders Breakfast! Nearly 100 young professionals had the opportunity to network with our community's most influential leaders, learn insights, and create connections. 
Thank you to our sponsor, Rochester Gas & Electric for supporting United Way and making this Emerging Leaders Society event possible.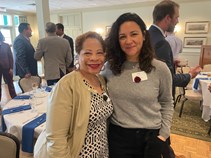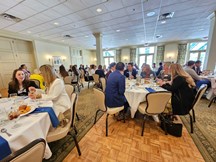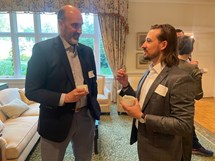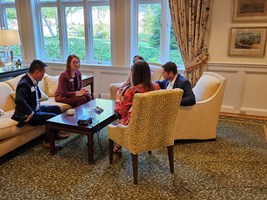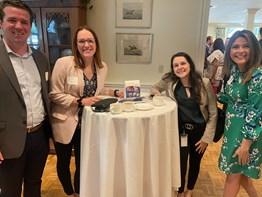 Thank you to our events sponsors: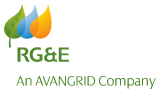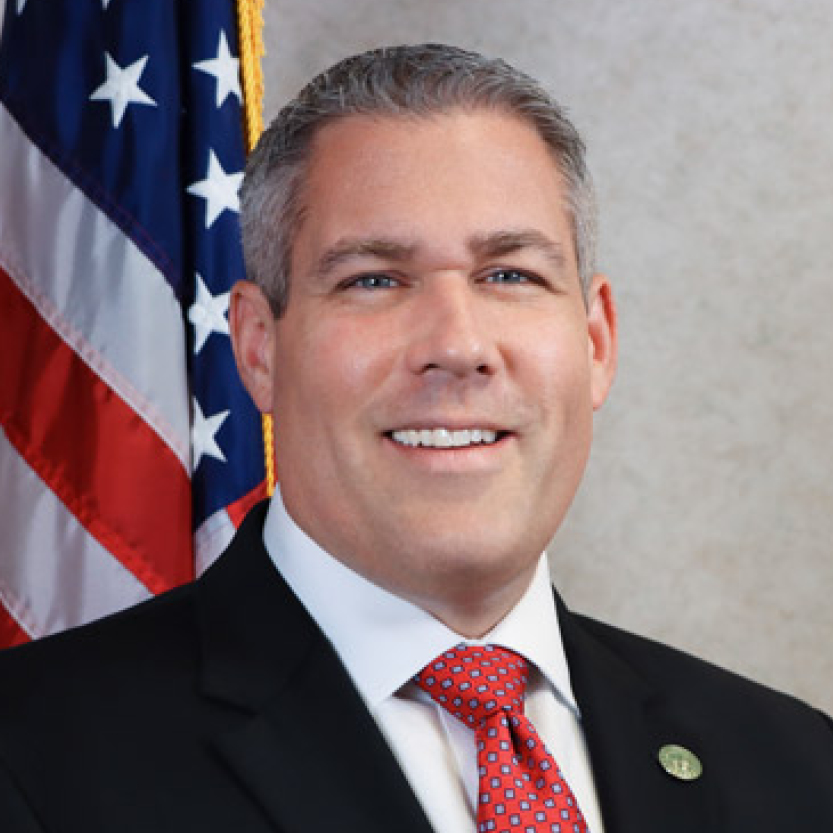 Adam Bello, Monroe County, County Executive
Upon taking office as County Executive in 2020, Bello and his new administration immediately faced the COVID pandemic and its many challenges that are still being dealt with today. Under his leadership, Bello oversaw the distribution of millions of COVID tests and pieces of personal protective equipment to contain the virus, while deploying mass vaccination sites for hundreds of thousands of residents. He also took a leadership role in keeping our schools open with proper safety protocols in place.
Bello helped support small businesses that struggled through the pandemic by providing much needed relief in the form of grants and loans. With healthcare system leaders, he convened a community effort to ensure stabilization of local hospitals through multiple restrictions and healthcare worker shortages.
Bello also made good on his promise to address the opioid epidemic by appointing the county's first Director of Addiction Services, and launching the eight-member program known as the Monroe County Improving Addiction Coordination Team, or IMPACT. The team has already responded to hundreds of calls for help, connecting people suffering from addiction with life-saving resources.
Now, Bello is looking to lead Monroe County past the pandemic and into recovery – focusing on public safety, public health, economic development and infrastructure.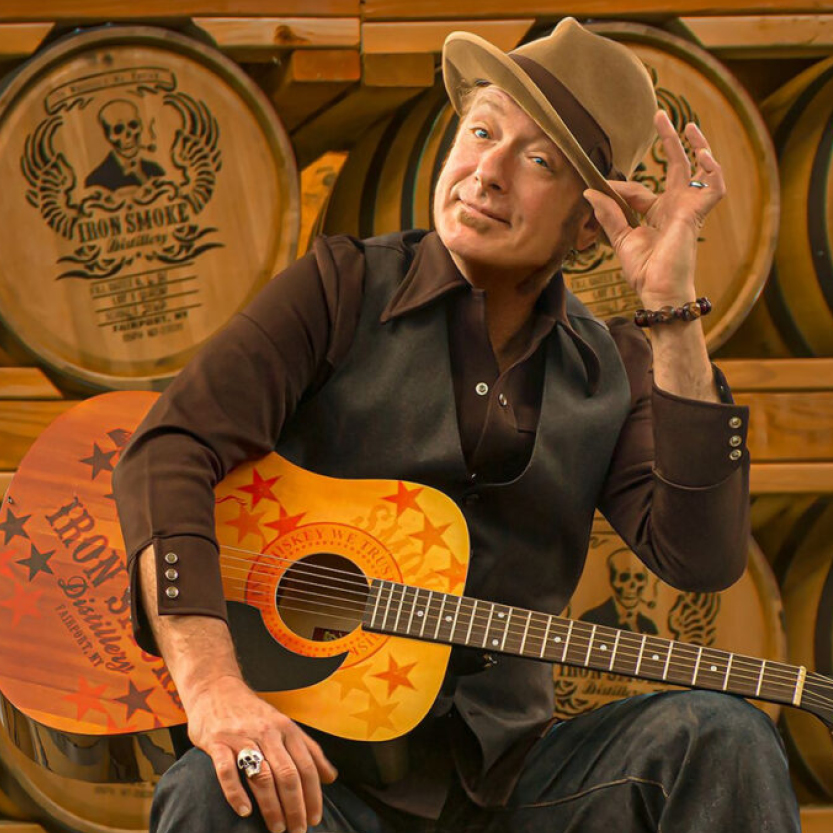 Tommy Brunett, Iron Smoke Distillery, Founder
As a singer, songwriter, and showman, Tommy and his band Tommy Brunett Band, have opened for such acts as ZZ Top, Ted Nugent, Cracker, Marshall Tucker, and Kellie Pickler. Tommy has performed on local and national stages, including the Today Show and Late Night with Conan O'Brien, and was the touring guitarist with the British rock band Modern English in the late 80s – early 90s. (You know the song, "I Melt With You").
As a successful marketing and branding guy, Tommy was also the owner and chief honcho at Universal Buzz Intelligence, a former New York City-based creative marketing agency. He became highly regarded in a competitive industry for his innovative and award-winning marketing programs. His clients included: The White Stripes, Virgin, Olympus, Sony, Altoids, Universal Studios, DreamWorks, MTV, TBS, PBS, and Disney.
Tommy also created Universal Buzz Radio, a nationally syndicated radio program featuring live performances from popular recording artists from Kid Rock and Henry Rollins to Willie Nelson and The White Stripes. At its peak, Universal Buzz Radio boasted a listenership of 3.2 million people worldwide.
Tommy's passion for his work is outmatched only by his love for family. Tommy married his best friend, Jen, and they have two little rockers, sons Cash and Jagger. Tommy serves on the ROC City Skate Park board and supports several local non-profits, with a special interest in those focused on the well-being of young people. They include Golisano Children's Hospital, Education Enterprise of New York organizations and more. He also strongly supports the military, local law enforcement and first responders through his donations of time and performances.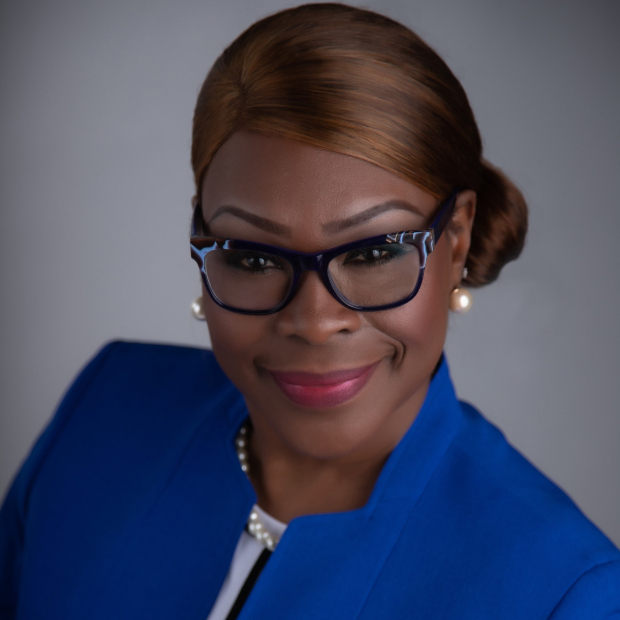 Dr. DeAnna Burt Nanna, Monroe Community College, President
DeAnna R. Burt-Nanna, Ph.D., is the sixth president of Monroe Community College. Her professional experience in business, industry, and higher education spans more than three decades. Her leadership has served as a catalyst for equitable pathways to socioeconomic mobility for individuals in New York, Minnesota, and Michigan.
Building on an educational foundation that includes degrees in computer information systems, business administration, and educational leadership, Dr. Burt-Nanna is nationally recognized for advancing student success, innovation, operational efficiency, organizational culture change, and creating college-going cultures in communities where she has served. She is a passionate advocate for and a frequent speaker on the importance of diversity, equity, and inclusion; educational access and attainment; and workforce development at local, state, and national levels. She embraces opportunities to build early connections with faculty and staff in celebrating their work and strategically forms collaborative partnerships with educators and employers to transform lives and create opportunities through public higher education.
Her impressive record of volunteerism, philanthropy, and board/council service ranges from the Community Foundation for Muskegon County in Michigan to the YWCA Mankato in Minnesota. Dr. Burt-Nanna serves on the board of directors for the Greater Rochester Enterprise, Greater Rochester Chamber of Commerce, United Way of Greater Rochester and the Finger Lakes Region, and the Monroe Community College Foundation. In addition to sitting on the executive board of the New York Community College Association of Presidents, she is a New York gubernatorial appointee on the Finger Lakes Regional Economic Development Council's Executive Committee, serving as co-chair of the Council's Workforce Development Work Group. She also serves as an appointee to the regional M&T Bank Directors Advisory Council.
On a national level, Dr. Burt-Nanna serves on the American Association of Community Colleges Commission on Structured Pathways, the board of directors for the League for Innovation in the Community College, the American Graduate: Path to the Future National Advisory Group, and is a member of The Aspen Institute College Excellence Program's Workforce Speakers Bureau. She has received numerous awards and recognitions for her transformational leadership and has successfully secured grants and philanthropic support for the organizations she serves.
Since assuming the helm at MCC in 2021, Dr. Burt-Nanna has been recognized among the Rochester Business Journal's 100 significant power players in the region and among 50 local Women of Excellence noted for professional experience, community involvement, leadership and sustained commitment to mentoring. She is also the proud recipient of the Rochester-based University Preparatory Charter School for Young Men's Woman of Substance Award and the Young Women's College Prep Foundation's Leadership Honoree Award, both for her transformational work within the local community.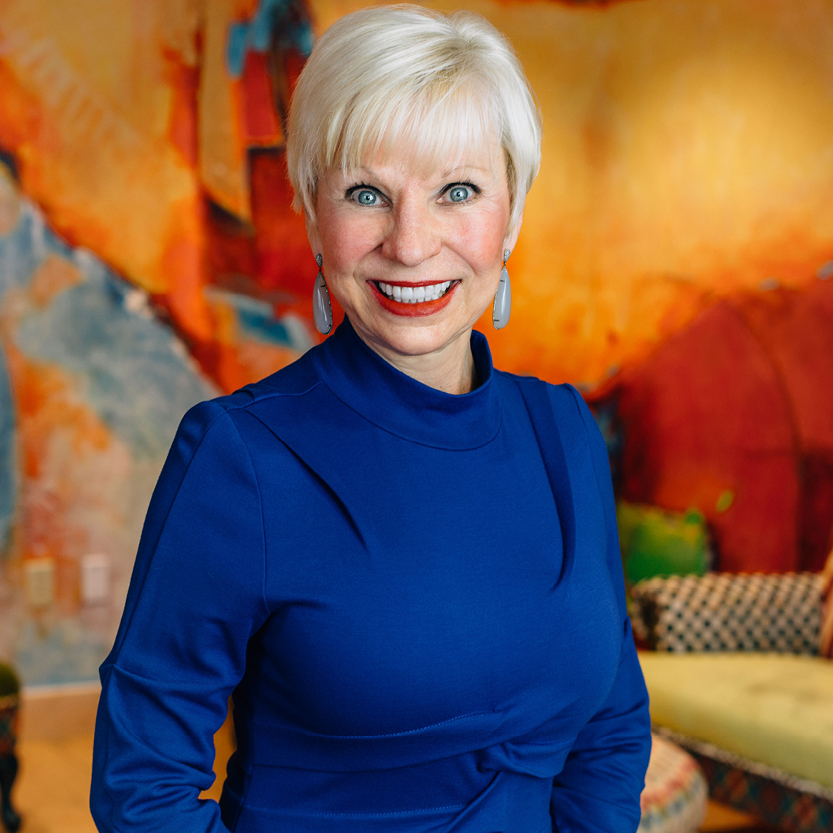 Lauren Dixon, DS+Co, Founder
As Chair of Dixon Schwabl, Lauren Dixon carries many other titles, including entrepreneur, philanthropist, mentor, community cheerleader and—her favorite—grandmother.
Not only has she built a woman-owned business in a traditionally male-dominated field, but her team is majority woman-led. Both new CEO Kim Allen and President Jessica Savage are strong women who have benefitted from Lauren's mentorship. With 100+ team members, Dixon Schwabl has earned a reputation of building careers, making the national Great Place to Work® list for 15 consecutive years and being named the #1 Small Company To Work For In America in both 2008 and 2010.
Lauren's philanthropy is well known. She has led successful campaigns for causes including the United Way, American Heart Association, Monroe Community College Foundation, Golisano Children's Hospital, Ronald McDonald House Charities and the Salvation Army. Her most notable fundraising endeavor to date may be Horses On Parade, which raised more than $1 million for local charities.
Still, Lauren will tell you unequivocally that her greatest joy comes from her family. Sunday dinners are an oasis in time for Lauren, helping her prepare for the upcoming week of once again growing her business, helping others and impacting our community.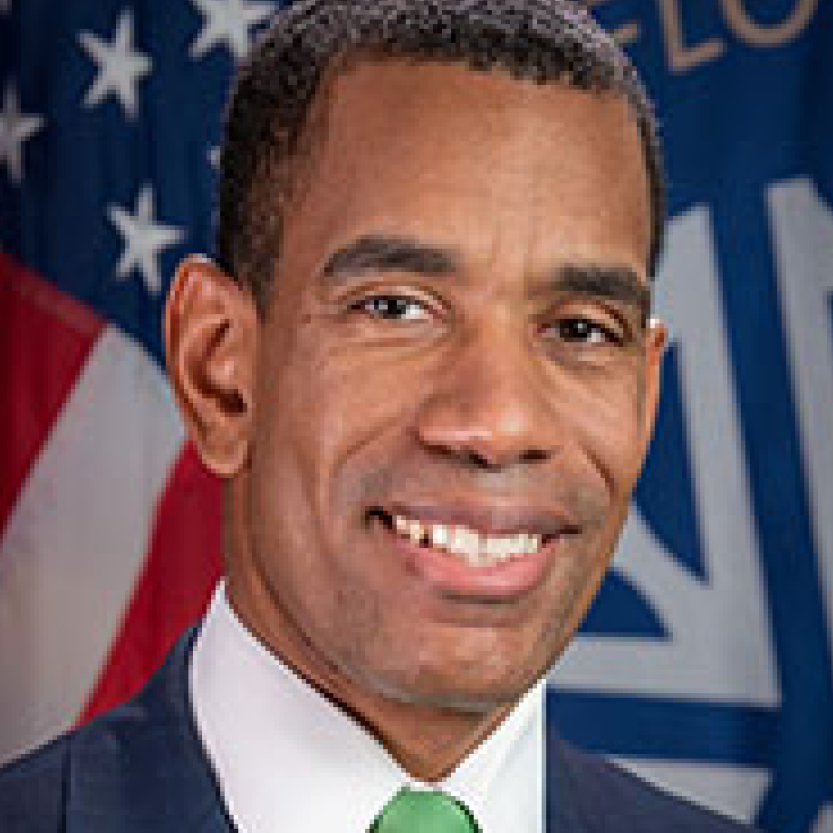 Malik Evans, City of Rochester, Mayor
Malik D. Evans is the 71st Mayor of Rochester. As the leader of the City's executive branch, Mayor Evans is committed to promoting positive, systemic and structural change by providing transparent and collaborative leadership, offering equitable access to essential municipal services, enabling productive intergovernmental, private, and non-profit partnerships, and promoting increased quality of life through investments that create vibrant neighborhoods and employment opportunities, making Rochester a hope-filled city with an exciting future. He was inaugurated on Jan. 1, 2022.
Mayor Evans was born and raised in the city and graduated from Wilson Magnet High School before going on to earn his Bachelor's degree from the University of Rochester and his Master's degree from Nazareth College. The son of parents who were committed to civic activism, Mayor Evans' dual callings in elected office and the banking industry share the complementary ambitions to help others and share prosperity.
Mayor Evans' interest in public service can be traced back to his days as a high school student, when he launched a City-County Youth Council to help young people develop an interest in community advocacy.
Mayor Evans' career in elected office began at the age of 23, when he became the youngest person ever elected to the Rochester Board of Education. He served in that role until 2017, including as President of the Board from 2008 to 2013. It was at the School Board that he adopted a mantra that would guide all future decisions in elected office: "We can find solutions to our most pressing challenges by focusing on finding common ground."
In 2017 he was elected to an at-large seat on the Rochester City Council and held the position through 2021, serving as chair of the Finance Committee.
Prior to becoming Mayor, Mayor Evans worked as an officer in the banking industry for more than 20 years, holding various leadership positions at M&T Bank Corporation and ESL Federal Credit Union. He developed a focus to ensure the financial sector responded to the needs of all customers with equity and fairness by ensuring all individuals and businesses have access to the knowledge, tools and information that will help them build a stronger financial future.
His community involvement included various boards and commissions such as Rochester Area Community Foundation Board of Directors and a founding board member of the Commissary Downtown Kitchen Incubator for foodservice entrepreneurs in Upstate New York. Mayor Evans also served on the Board of Trustees at the Rochester Museum and Science Center, Path Stone Enterprise Center, RIT's Center for Urban Entrepreneurship Advisory, and the Wilmot Cancer Institute.
Mayor Evans and his wife Shawanda are the proud parents of two sons. Evans enjoys spending time with his family, attending concerts, and traveling to new places.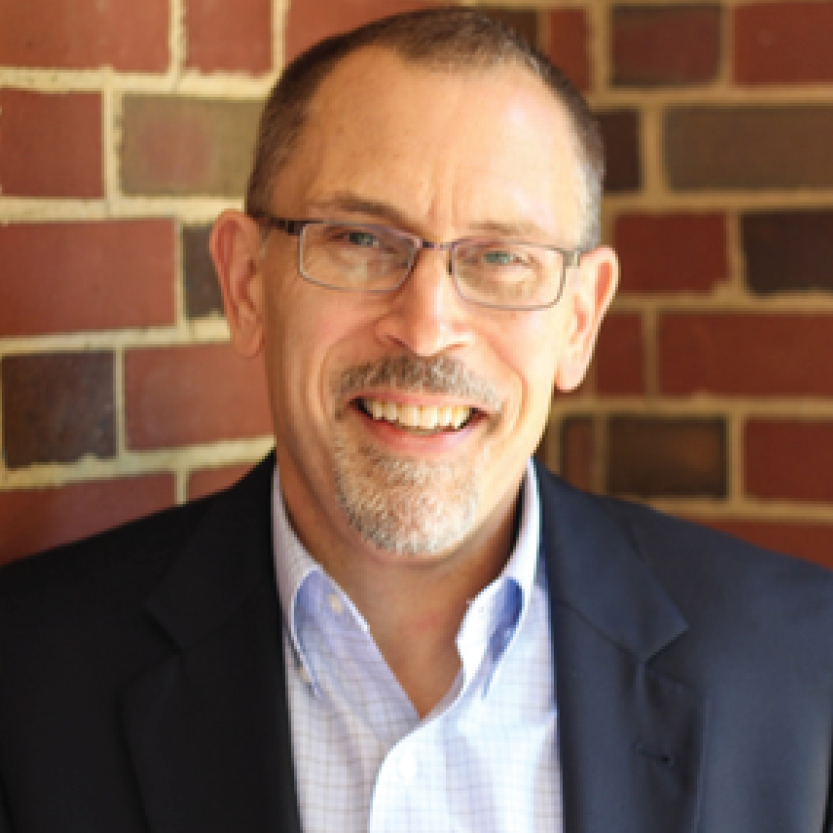 Joe Martino, Education Success Foundation, CEO
Joseph Martino is the Chief Executive Officer of Education Success Foundation, also serving as Board Secretary and CEO of The Norman Howard School and EnCompass: Resources for Learning. He advances the Foundation's mission and vision to foster opportunities for student success and implements the organization's strategy by aligning public and non-profit partners and leveraging resources.
During his tenure, Education Success Foundation has expanded its reach to 40+ community partners and more than 2,400 students and families. Joseph is resolute that the organization create measurable impact in each student's life, that students and families have high-quality choices for education, and believes that collaboration is a key pathway to positive change in the community.
Previously, Joseph held several positions for Monroe County including Deputy Commissioner of Human Services. He holds several civic leadership positions within the community and serves on the board of directors for Greater Rochester Summer Learning Association.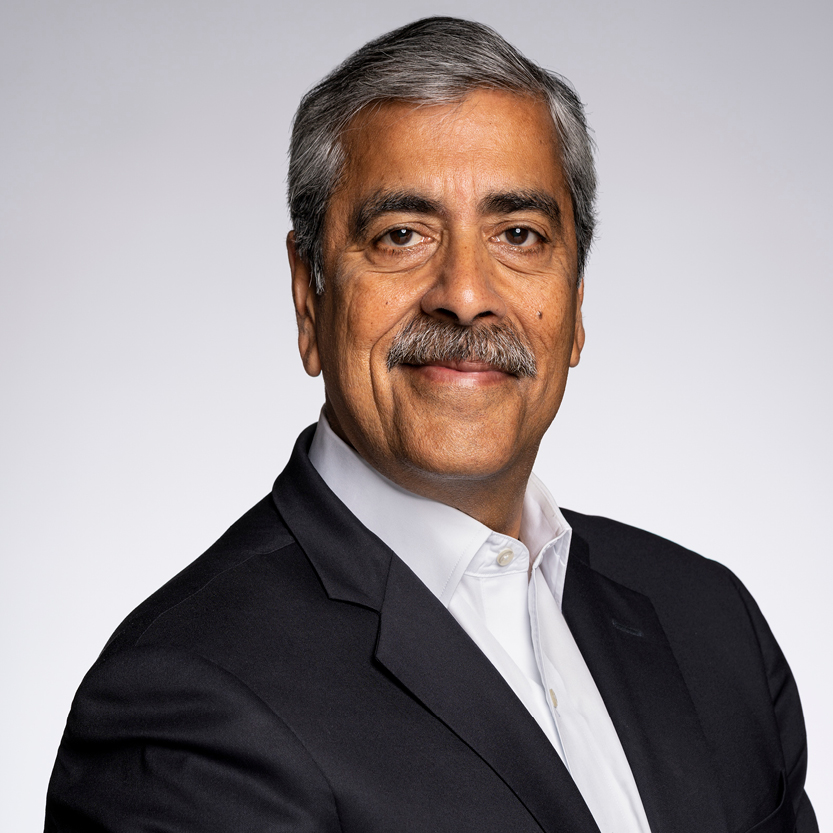 Faheem Masood, ESL Federal Credit Union, President & CEO
Faheem Masood serves as President & CEO of ESL Federal Credit Union, assuming this leadership position in March 2016. Prior to his present position, ESL appointed Faheem President & COO in May 2012. In that role, he directed the personal banking, business banking, and wealth management lines of business, which include ESL Investment Services, LLC (ISLLC), operations, lending center, marketing, branch and contact center, and corporate planning.

Faheem launched his career at ESL in 1991 as a senior financial analyst and was later named manager of financial planning and analysis in 1994. He was appointed President and Chief Operating Officer (1997) of ESL Investment Services, LLC (ISLLC). Three years later, he was also named vice president/corporate product development and in 2003, he was promoted again to senior vice president/marketplace director.

Faheem received a bachelor's degree in economics from Allegheny College and earned an MBA from the State University of New York at Buffalo. Active in the community, Faheem serves on the board of directors of the Greater Rochester Chamber of Commerce, United Way of Greater Rochester, Geva Theatre Center, and Lifetime Health Care Companies and its Rochester Regional Advisory Board. He also serves on the Finger Lakes Region Economic Development Council.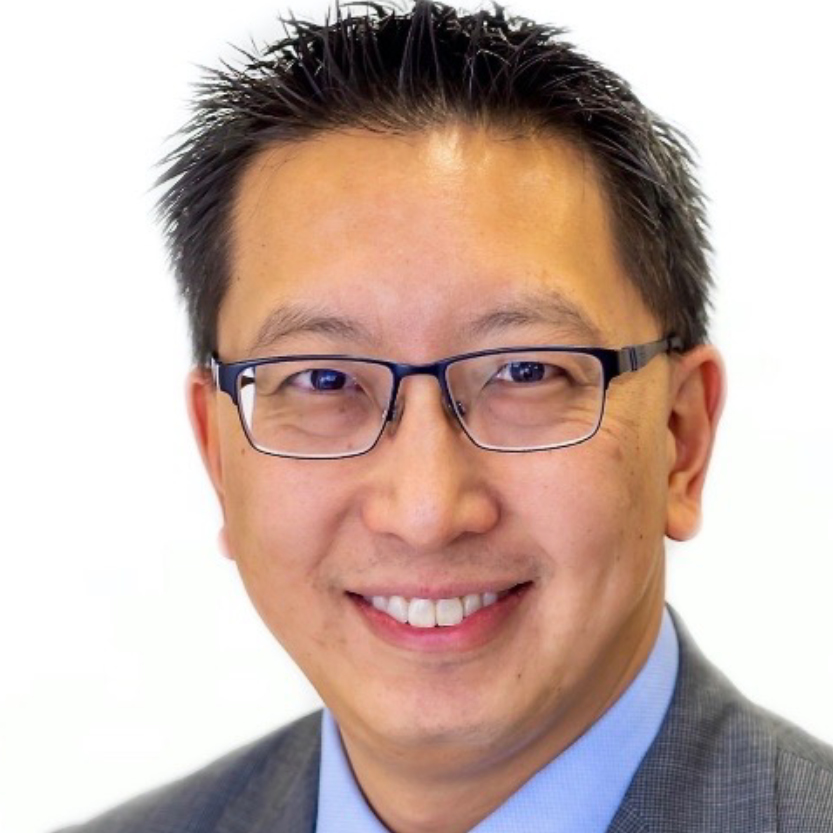 Dr. Mike Mendoza, Monroe County, Commissioner of Public Health
Dr. Michael Mendoza is the 9th Commissioner of Public Health for Monroe County. He is also appointed as Professor at the University of Rochester in the Departments of Family Medicine, Public Health Sciences, and Nursing.
Dr. Mendoza joined the Health Department in 2016. As Commissioner of Public Health, Dr. Mendoza's vision is to improve population health by strengthening the collaboration between clinical medicine and public health in Monroe County. He has a particular focus in addressing the disparities in health and health care. In this role he oversees the health department's $61 million dollar budget and over 250 employees whose responsibilities span a diverse array of services designed to preserve and improve public health in Monroe County.
Prior to 2016, Dr. Mendoza served as Medical Director for Highland Family Medicine, one of the largest family medicine training practices in the country. During his seven years in this role, Dr. Mendoza oversaw the adoption of the Epic Systems Electronic Medical Records, Meaningful Use, certification as a Level 3 Patient Centered Medical Home, and helped to lay the foundation for expanded team-based care, the current expansion of Highland Family Medicine, and the newly certified Nurse Practitioner residency program.
Board certified in family medicine, Dr. Mendoza continues to see patients as a primary care physician at Highland Family Medicine, and he continues to serve as a teaching physician on the inpatient service at Highland Hospital.
He received his medical degree from the University of Chicago, his Masters in Public Health from the University of Illinois, his Masters in Business Administration from the Simon Business School at the University of Rochester, and his undergraduate degree in environmental studies also from the University of Chicago. He completed his graduate medical training at the University of California-San Francisco, and served an additional year as Chief Resident at the San Francisco General Hospital.
He is an active member of the Rochester community, serving on the Boards of Directors of Willow Domestic Violence of Rochester, Common Ground Health, and the Rochester Regional Health Information Organization (RHIO).
In his spare time, Dr. Mendoza enjoys spending time with his family and their miniature goldendoodles. His hobbies include running, cycling, and cooking.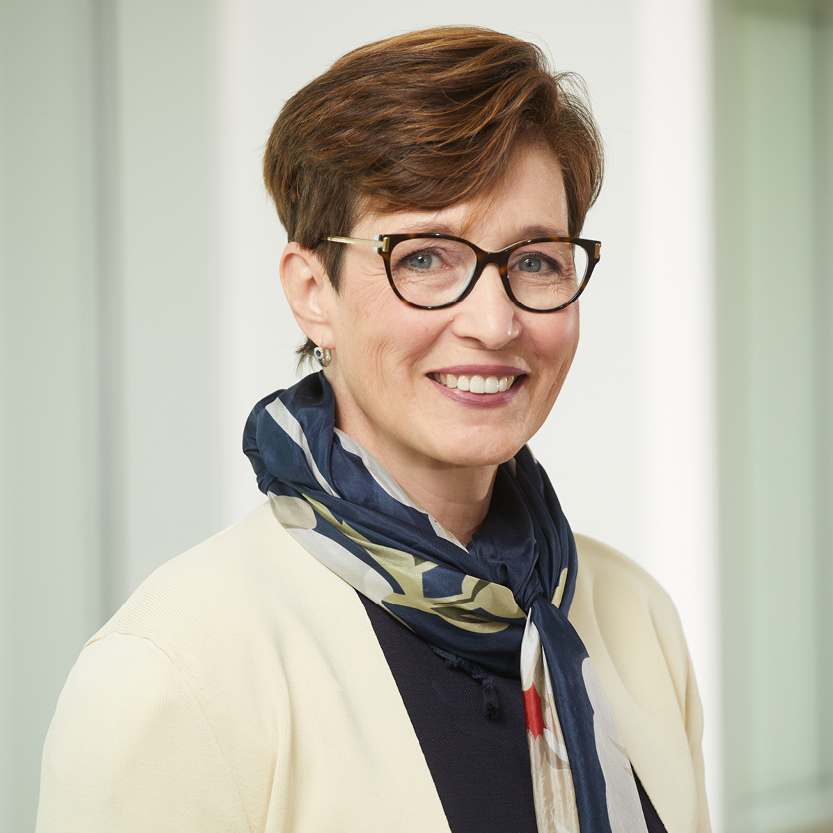 Trish Nilsen, NYSEG and RG&E, President & CEO
Trish Nilsen serves as President and Chief Executive Officer for Rochester Gas and Electric ("RG&E") and New York State Electric & Gas ("NYSEG") and is a Paul Harris Fellow at District 7170 Owego Rotary. Ms. Nilsen has held various positions within NYSEG and RG&E since she joined the company in 1992. Most recently, she served as Avangrid Networks' Vice President, Reliability Assurance and Emergency Preparedness, which included electric and natural gas emergency event response and served as a COVID liaison for the business. Her prior experience in the Companies was serving in Communications, Customer Service, Public Affairs and Human Resources capacities.
Ms. Nilsen received a Bachelor of Science from Alfred University, Master of Arts from Syracuse University and from Elmira College.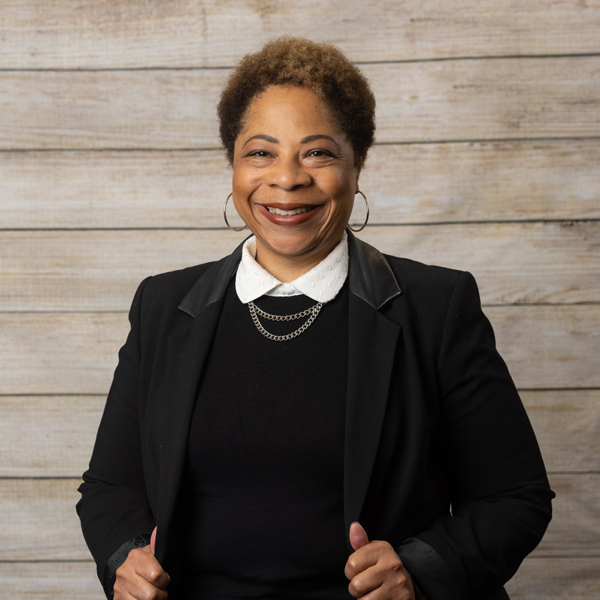 Aqua Porter, Rochester-Monroe Anti-Poverty Initiative, Executive Director
Recently, Aqua accepted a role as the Executive Director of RMAPI, a collective impact organization committed to reducing the number of persons living in poverty and increasing self-sufficiency of people in the City of Rochester and Monroe County. Prior to this, Aqua had a 30+ year career with Xerox Corp, where she held a variety of positions in Engineering, Marketing, Product Development, Global Purchasing, Manufacturing and Supply Chain Management, Lean Six Sigma and Channel Partner Management. She is a mature, confident and innovative executive with strong interpersonal skills, adept in building strong teams who deliver exceptional business results.
Aqua is a 40-year member of Alpha Kappa Alpha Sorority Inc., the first Greek Sorority established by African-American college educated women. She is a member of the Rochester Chapter of The Links Incorporated where she has served in several leadership positions. She is the Chair of the Keuka College Board of Trustees, a member of the RIT Saunders School Dean's Advisory Council (DAC), and a member of the Susan B. Anthony Museum and House, Inc. Board of Trustees. She also serves on the board of Yoga 4 A Good Hood.
Aqua's hobbies include reading, shopping and traveling. She is a practicing yogi.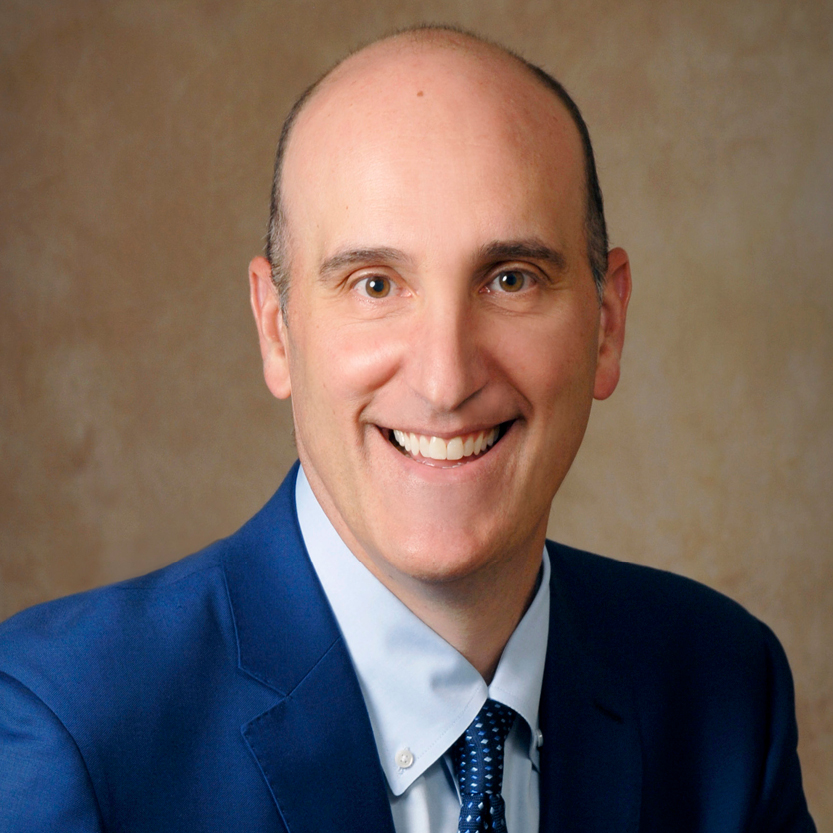 Jim Reed, Excellus BlueCross BlueShield, President & CEO
Reed joined Excellus BlueCross BlueShield in January 1996. Prior to serving as president and CEO-elect, his roles included executive vice-president of marketing and sales, and Central New York regional president. As President and CEO, he assumes responsibility for the entire operation, including fulfilling the company's mission and fostering the company's corporate culture.

The Lifetime Healthcare family of companies includes its nonprofit health plan, with 1.5 million members in 39 New York counties and about 3,900 employees. The health plan does business as Excellus BlueCross BlueShield across the Rochester region, Central and Northern New York, the Utica region and the Southern Tier and operates as Univera Healthcare in eight counties surrounding the Buffalo area. Related entities include the national long-term care insurance company, MedAmerica Inc., and the employee benefit firm, Lifetime Benefit Solutions, Inc.

Over the course of his career, Reed has been involved in the community through various non-profit organizations. He serves on multiple committees and boards in the regions, including CenterState CEO, ROC 2025, Greater Rochester Chamber of Commerce, and the BlueCross BlueShield Association.

Reed earned his bachelor's degree in business administration and his master's degree in business administration from Le Moyne College in Syracuse, New York.

Reed, age 50, and his wife reside in Skaneateles, New York and have three children.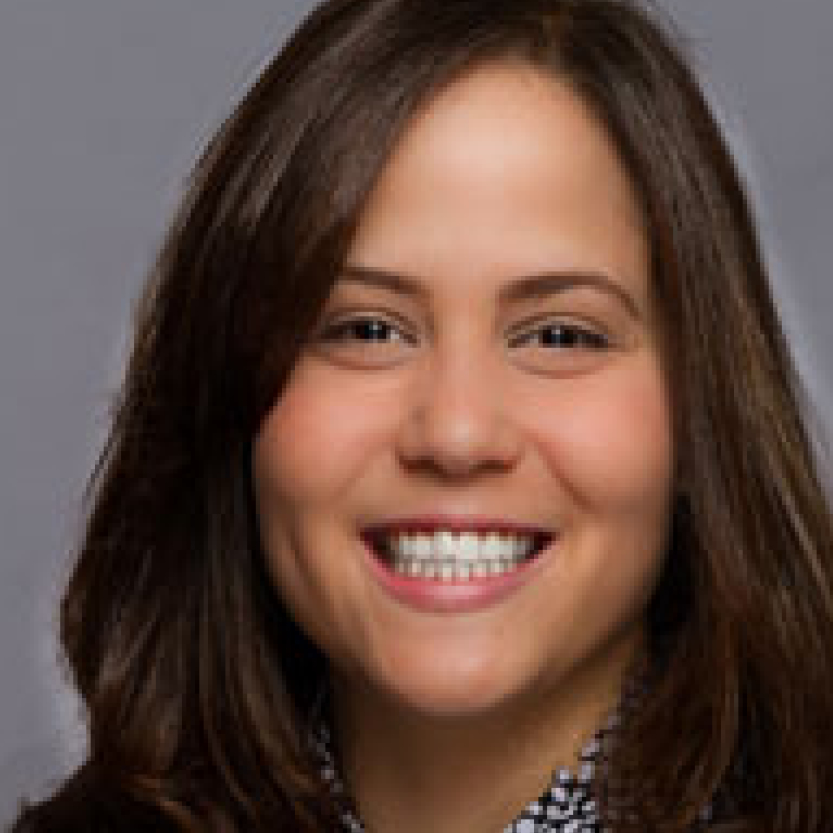 Yversha Roman, CASH Program at Empire Justice Center, Director
As CASH Director, Yversha is responsible for overall management of CASH including planning & budgeting; fund development; project management; community outreach; marketing and communications; site operations; asset building initiatives; program evaluation; supervision of staff. CASH (Creating Assets Savings, and Hope) is an EITC/Asset Building (Earned Income Tax Credit) Initiative working to empower those with the greatest need to obtain financial security.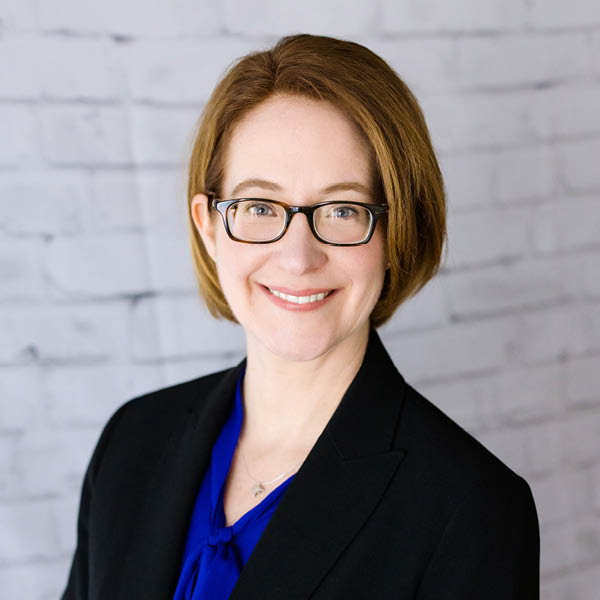 Jaime Saunders, United Way, President & CEO
Jaime Saunders is President & CEO of United Way of Greater Rochester and the Finger Lakes. As the organization's chief executive, she leads United Way's strategies to achieve substantive community impact in the priority areas of Health, Education, and Economic Mobility to improve lives and build a stronger region. She leads nearly 100 talented and committed team members who work every day to mobilize the power of a caring community to address our region's most pressing challenges.
Annually United Way raises and leverages $25M-$34M to support the 6-county region by engaging thousands of businesses, tens of thousands of donors, thousands of volunteers, and a network of hundreds of human service agencies in coordinated and critical action, to achieve what no one individual or organization can do alone.
Prior to joining United Way, she served as the President & CEO of Willow Domestic Violence Center. Her nonprofit career includes Chief Operating Officer at Foodlink, Associate Director at Center for Governmental Research, Villa of Hope and the Salvation Army. She holds a Master of Arts in Public Administration from Maxwell School of Public Citizenship at Syracuse University, degrees in Business and Sociology from Whittier College in California, and Public Leadership Credential from the Harvard Kennedy School.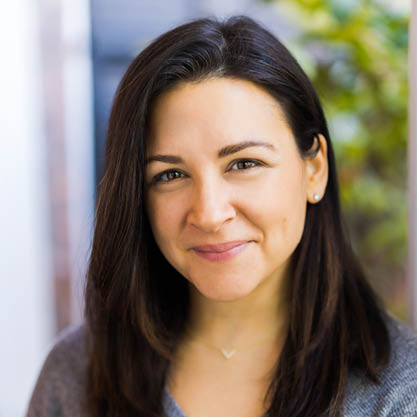 Julia Tedesco, Foodlink, CEO
Julia Tedesco is the president and CEO of Foodlink, a nonprofit dedicated to ending hunger and building healthier communities in the Greater Rochester/Finger Lakes region of New York. Over the past decade, she has led the organization's evolution from one of the country's oldest food banks, to an innovative regional food hub and resource center focused on addressing the root causes of food insecurity, including chronic poverty and systemic racism.
Julia began at Foodlink in 2008, shortly after graduating with her Masters of Public Administration degree from Syracuse University's Maxwell School. She helped launch numerous food-related programs that nourish communities and foster economic development, and later served as Foodlink's first Chief Development and Communications Officer. She was named executive director in 2014. During her tenure at Foodlink, Julia also played a key role in the relocation of Foodlink's facility in 2012, the relocation and expansion of its Community Kitchen in 2016, and Foodlink's response to the COVID-19 pandemic in 2020.
Julia also serves on the Board of Directors for the New York State Food Bank Association, Rochester Regional Health, and Healthcare for the Homeless. She lives in Rochester's Charlotte neighborhood with her husband and three children.