The power of small things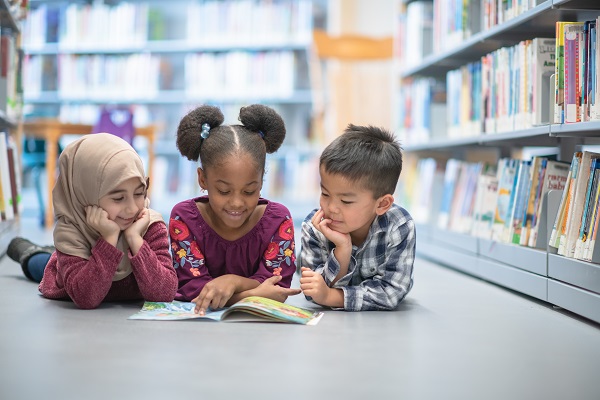 Want to create change? Be a trim tab.   
On massive ships, trim tabs, which are only a few centimeters wide, interfere with water flow around the rudder to keep the boat on its course.   
As a metaphor, trim tabs show the power of an individual and their small actions, and according to Dan Pallotta's Uncharitable (check out his TED Talk), a powerful metaphor to describe how the nonprofit sector works.   
At United Way, we believe in the power of one, the impact of many. We know that addressing community impact at scale is done by individuals taking small steps like a trim tab supporting a ship.  
This month, we have been running a multicultural book drive in honor of Hispanic Heritage Month. From now until October 15, we are collecting multicultural children's and YA books to stock the bookshelves of our nonprofit partners because we know that the small action of gifting a book, brimming with representative characters and experiences, makes a world of difference to the reader. 
One individual giving one book impacts the lives of many children visiting that bookshelf. That small action is not only helping steer the course of each of those children's lives but also impacts our community at large.  
Small things have power, so start small when asked what you can do to help. Start with donating a book, building a hygiene kit, giving a dollar—and change will come.   
Like the great futurist and inventor Bucky Fuller once famously wrote, "Call me trim tab". The fact that one tiny object can turn a whole ship around proves that the little things you do count. 
With gratitude,  
Jaime Saunders   
President and CEO  
Things to Know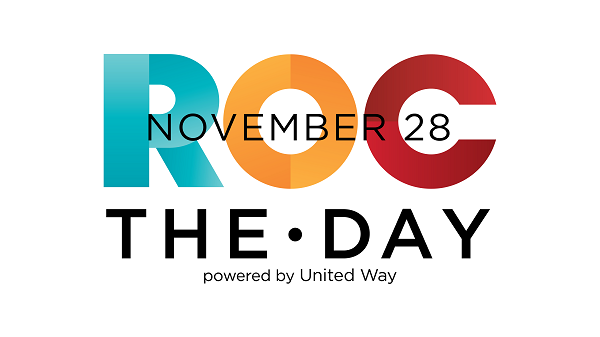 ROC the Day  
ROC the Day is November 28! Our 24-hour, online giving extravaganza brings over 600 not-for-profit organizations together in a one-stop shopping cart donation experience. Help support the causes and organizations you are passionate about this November. Know a not-for-profit looking to be included in the day? Registration opens on October 17. Learn more about all things ROC the Day.  
New Board of Directors leadership  
We are pleased to announce the appointment of Rufus Judson, CEO at Pike Construction Services, as Chair of our Board of Directors, and Melisza Campos, Store Manager in Training at Wegmans Food Markets, as Board Elect. Our board welcomes three new members: Chetna Chandrakala, Eric Logan, and Ryan Pettinella.  Read the full announcement.  
2023 Human Service Provider Compensation Study  
We are relaunching our compensation study. This study helps benchmark current compensation trends and informs decisions related to employee composition and compensation, overall benefits for employees, and much more. This resource assists organizations, fulfills their missions, and enhances the work within our communities. Examine the previous report, and if you are a human service provider interested in participating, contact us for more information.  
United For ALICE  
One in three of our neighbors in our region is struggling to make ends meet. The latest ALICE data clearly shows our local communities' needs. Learn more about the challenges of being an ALICE (Asset Limited, Income Constrained, Employed) household.  
Your Impact in Action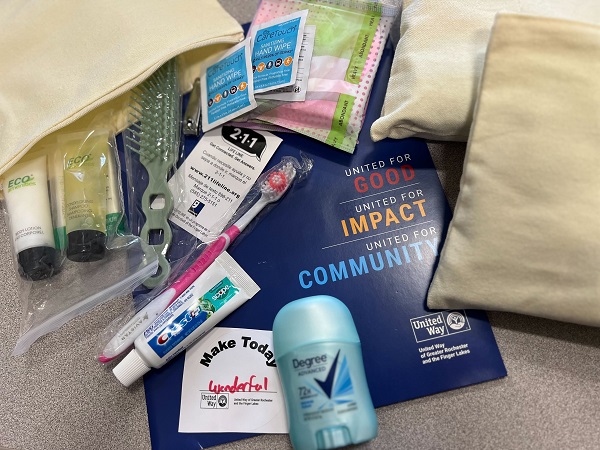 Asylum Seekers  
We are continuing to support our new neighbors through the Asylum Seeker Fund. Since August, the fund has raised over $4,000 to support our 200 new neighbors. Proceeds are being used to purchase immediate needs items like toothbrushes and toothpaste; shampoo, conditioner, and soap; diapers and wipes; feminine hygiene products; and personal undergarments. Continue to support this initiative and learn more about ways to help asylum seekers.   
Leadership Development Programs Launch  
Our Leadership Development Programs have begun! Our Leadership Development Programs are promoting the placement of African Americans, Latinos, LGBTQ+ individuals, and young professionals in board and leadership positions across the region. Each participant is given the opportunity to enhance individual and professional skills, expand connections through networking, and create authentic communities of belonging and inclusion.  Learn more about our Leadership Development Programs.  
Get Involved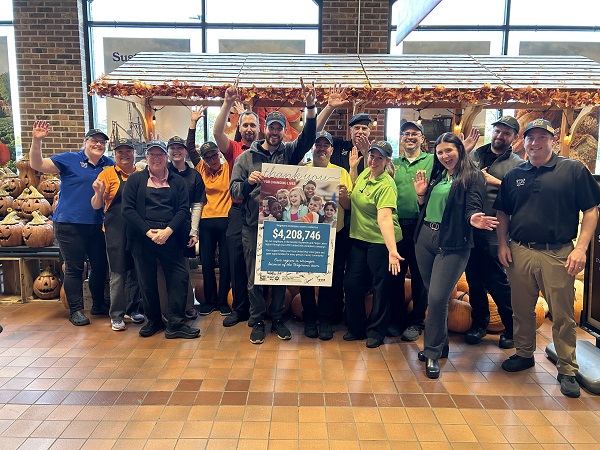 Start a workplace campaign  
Our campaign year isn't over yet! Whether you are a small business, large corporation, or nonprofit, you can engage your employees and make a local impact with a workplace campaign. Stand with 800 workplace partners across our 6-county region supporting our local communities. Learn more about starting a workplace campaign. 
Organize kit building for your team   
Team building for the greater good. Bring kit building to your workplace for an engaging way to support our communities and build camaraderie on your team. Sign up for kit building.  
Volunteer  
Through our Volunteer United, we make it easy to connect to volunteer opportunities that align with your interests and schedule. Connect to your next volunteer opportunity.  
Join an upcoming event   
Let's connect at an upcoming United Way event:  
Don't miss out on the latest news and information from United Way